This is the master list! A load of farm blogs I love to check out — all in alphabetical order based on the title of the blog! Feel free to browse, starting and stopping at your leisure — maybe start with the first letter of your name, cause it is fun to spread the love around a little bit! If you have a specific crop or geography, you may want to use find in your browser to help.
IF YOU WANT TO BE ADDED:  I enjoy checking out new blogs and add them now and then. Please fill out the form below the Zs (not commenting as I want to be sure I get some key info to review). Adding them is a bit subjective on my part — so far I've added most everyone who has asked but remember, I like positivity not negativity.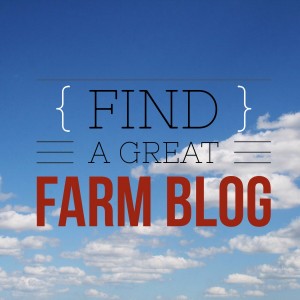 A
B
C
D & E
F
G
H – I – J
K
L
M
N
O
P – Q
R
S
T – U
V – X
W
Y
Z
[contact-form][contact-field label='Name' type='name' required='1'/][contact-field label='Email' type='email' required='1'/][contact-field label='Website' type='url'/][contact-field label='US State or Foreign Country' type='text'/][contact-field label='What do you write about?' type='textarea' required='1'/][/contact-form]
One Final Note
Please note, I had some other blogs on this list in the past and they don't appear to be creating content as regularly as they once did or have suspended publication. Rather than delete them, I created a list of farm blogs I have retired at least temporarily but I'd also like to consider some of them as ripe for a comeback!