Moving to St. Louis several years ago, I have been checking out the city and surrounding area quite a bit. It is amazing what you can learn about a city over time but I also began to wonder what I was missing out on.
To capture some of the things I really enjoyed and some of the things others were recommending, I decided to do an A to Z Challenge about St. Louis — meaning I'd write a series of posts about St. Louis highlighting things that started with each letter. Somehow, I failed to compile it into one place so I'm fixing that now as I look at some of the places, events, etc that I have yet to get to.
What stands out about St. Louis to you? Did I get it captured or did I miss something I need to be sure to get to know better?
I'm thinking I should build my own St. Louis bucket list for some of the things I have yet to get done!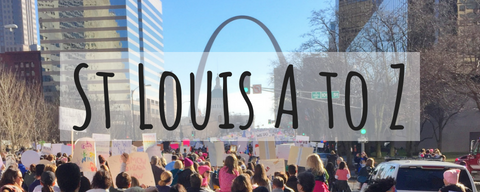 Few Americans think of St. Louis without picturing the Arch on our skyline so it seemed fitting I put it here first and foremost. And the Arch is one of the top family adventures in the city. Anheuser-Busch also has a huge place in the city and just across the river is the town of […] Continue Reading
Hopefully I find letters later in the alphabet that let me touch on just one topic, but it won't be "B" cause there are just too many of them. And when it comes to seeing places like this, you really can't go wrong! Missouri Botanical Garden St. Louis is home to the Missouri Botanical Garden — […] Continue Reading
What are the Cs of St. Louis? The third day into my A to Z on St. Louis has a lot to showcase. St. Louis Cardinals The St. Louis Cardinals are an amazingly unifying force in St. Louis. All year long, you see people wearing red. And Cardinals caps are a big part of the […] Continue Reading
One of my nearby places definitely deserves to take the lead in the "D" category! Delmar Loop When I was looking for a neighborhood I would call my own, I had friends in St. Louis showing me around before I even had a realtor. I have to admit, the Delmar Loop grabbed me and helped […] Continue Reading
I had no idea what I would write for E in my St Louis A to Z, but luckily my friend Danielle was willing to go through the list of my ideas early on and help fill in. E was just one of several letters I was stumped on. It shocked me to see her write in […] Continue Reading
It was no question for me what I'd write about with the letter "F" but obviously I am a little delayed. I let the size of the topic overwhelm me a little. While there are a few things that start with F that I think should be pointed out for St. Louis, Forest Park overshadows […] Continue Reading
After F was such a no brainer for me on the city of St. Louis A to Z, I feel like I may not do justice to the letter G but hopefully this post will come together. Grant's Farm It probably seems a bit odd that someone as Southern as me would feature Grant's Farm […] Continue Reading
I had been sure that H would be for The Hill, St. Louis' Italian section of town. It is awesome and will certainly be covered here, but I decided to put a different H at the start of this list. H is for hockey. Hockey It may seem weird that I'd feature hockey. Afterall. I […] Continue Reading
What's something you should know about St. Louis that starts with the letter I? Well I think most St. Louis natives will point to Imo's Pizza! But I'm guessing the interstates here get as much discussion and it seems like Ikea has grabbed the spotlight a bit too. So those will be the Is of […] Continue Reading
With a star on the Delmar Loop's walk of fame and a role in one of my favorite movies (The Big Lebowski), John Goodman has earned a prominent spot on my St. Louis A to Z. John Goodman I think John Goodman is probably one of those American actors that lots of people would like […] Continue Reading
Two really different places come to mind with the letter K — Kemper Art Museum and Kiener Plaza. Kemper Art Museum This one came to mind fairly quickly and yet I haven't been there yet so Kemper Art Museum is on my to-do list! The museum is on the campus of Washington University and offers artwork […] Continue Reading
I have to admit that writing all of these A to Z posts is really making me think a lot about the city I now call home. And while several of the topics here are related to a specific bit of history or a specific place, but for me that's helping me patch together this […] Continue Reading
Wow. I have had a really hard time getting my head around writing the M post. I was almost caught up on the series but let me psych myself out. I think I have it in me though tonight so I'm diving in head first (and hoping I finish before Scandal comes on! Alas, that […] Continue Reading
Knowing how much I love really yummy food, it should surprise no one that I am leading N with a local restaurant fave. Niche Niche is the first of the Gerard Craft restaurants I went to. I still remember the night when I had dinner with Ellen, Grant, Mike & Ray at Niche. And without […] Continue Reading
I really had no idea what I would use for the letter O when I started researching my St. Louis A to Z Challenge so I did what any blogger would do; I started playing on the internet. I googled St. Louis O and turned up the fact that there had been a summer Olympics here. […] Continue Reading
I am hereby sucking it up and finishing the series on St. Louis from A to Z. The series was to be completed in April and I was delayed a bit here and there but had been doing ok — I got to O on the 21st instead of the 18th it was supposed to […] Continue Reading
When I started the A to Z about St. Louis months ago, I have to admit to thinking it would be a challenge to find places, people or things to go with some letters. And although Q can be challenging for some projects, I knew immediately what I would be posting about…. And yet, Queeny Park […] Continue Reading
With it being back to football season, I have been thinking about how badly I need to finish my St Louis A to Z. I mean I stopped at R and obviously that letter is getting a bit of attention these days!  So we will start with the obvious one and then I have a […] Continue Reading
Most of the A to Z posts, focus first on a specific place, person or activity but as I planned out the St Louis A to Z, I kept coming up with so many different things that related to science that I thought I should give that area of study a major shout out. Science […] Continue Reading
When it came time for the letter T to be featured in my St. Louis A to Z, two major foods came to mind — Ted Drewes and toasted ravioli! Both of them are talked about frequently in St. Louis and both foods have fans in town. So please stop reading if you are hungry! Ted […] Continue Reading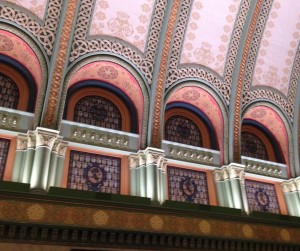 We are getting to the section of the alphabet that has several letters that as I started this y St. Louis A to Z project, I expected to be a real challenge. For "U" I knew immediately I would seize the moment with Union Station, but I never expected to get a couple of other suggestions […] Continue Reading
The letter V in my St. Louis A to Z was a challenge I have to admit! Luckily, my friend Danielle from the office came through for me with not one but TWO things in St. Louis that start with the letter V but I have dragged my feet on this so much that one changed […] Continue Reading
There are lots of places to go in St. Louis that start with the letter W so it was a bit hard to decide which few things to focus on, but I knew immediately which one would take first billing — Washington University. Washington University I will confess to not knowing much about Washington University […]  Continue Reading
We all knew that the letter X would be hard to come up with in most of the A to Z efforts, but having a local help me meant that it was easy! St. Francis Xavier College Church is actually the first church I think I went to in St. Louis. The Jesuit Church is […] Continue Reading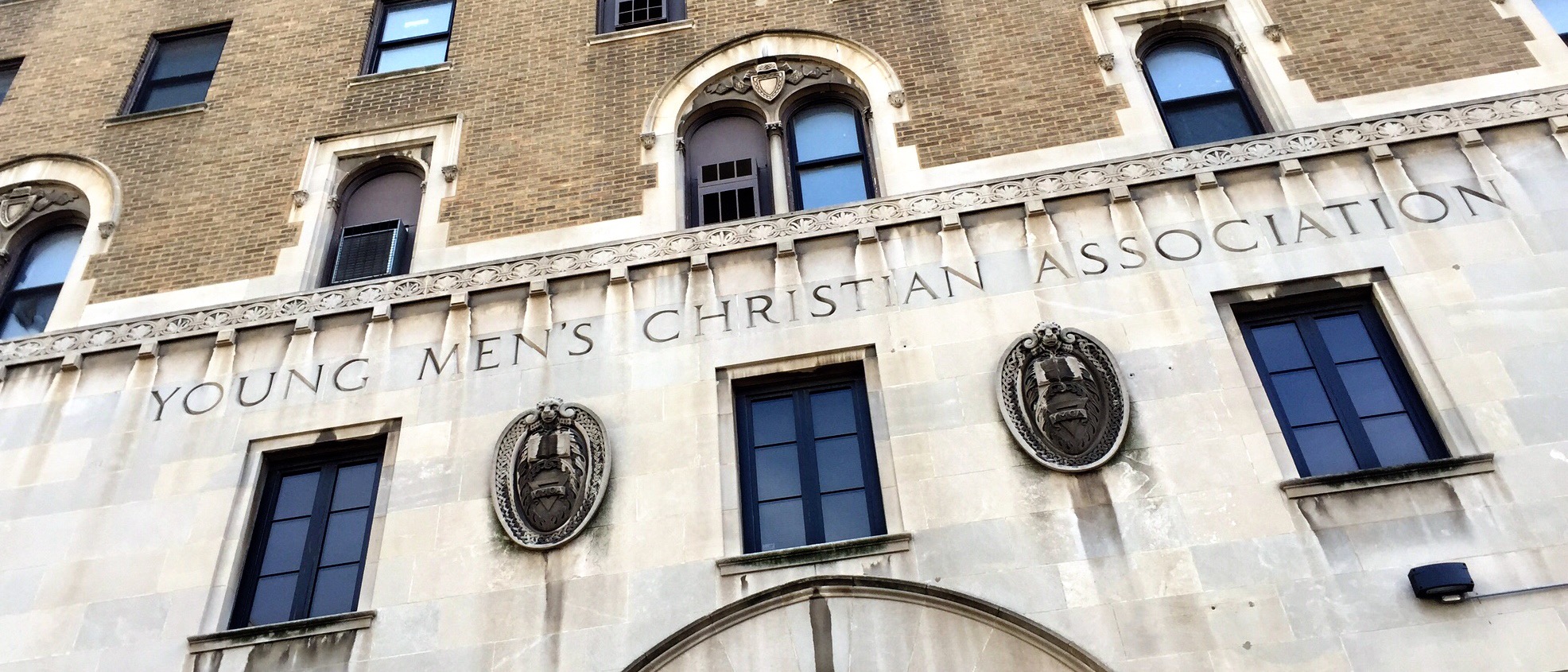 The role of YMCA in every city is something to take note of. I remember growing up and the Y was right across from our local library branch… lots of summer bike rides to that part of the neighborhood! Those small Ys probably are all closed now, but when I think of all the programs […] Continue Reading
The Saint Louis Zoo. Just the words pique my interest! I can remember hearing incredible things about it for quite a while before I went and when I finally got there, I wondered what had taken me so long! It is a mainstay in my list of things guests need to see. In fact, not […] Continue Reading
Other A to Z Challenges
Since finding the A to Z Challenge several years ago, I have participated a couple of other times. The first time I did it, I touched on a variety of agriculture topics, then I did this series on St. Louis and in 2015 it was a series of posts about individual farms and farmers.