I love almonds. Love them. By themselves by the handful or carefully laid out in chocolate. (Now I feel like I need a snack break before I can blog anymore. But I will power on.)
I've had friends who's families grow pecans (I am SO SOUTHERN) but almonds are not something we grow down south. And even though I had seen almonds before, I hadn't had the chance to talk about the basics of growing almonds — that's where Brent Boersma enters! Brent and his family have the fourth generation Boersma Farms near Ripon, California where they grow several hundred acres of almonds.
Yes, I will have to do a couple of posts about what I saw and learned, but first, I want to show you how the farm looks and how almonds look on the tree. Here's a shot of one of the farms with beautiful trees lined up.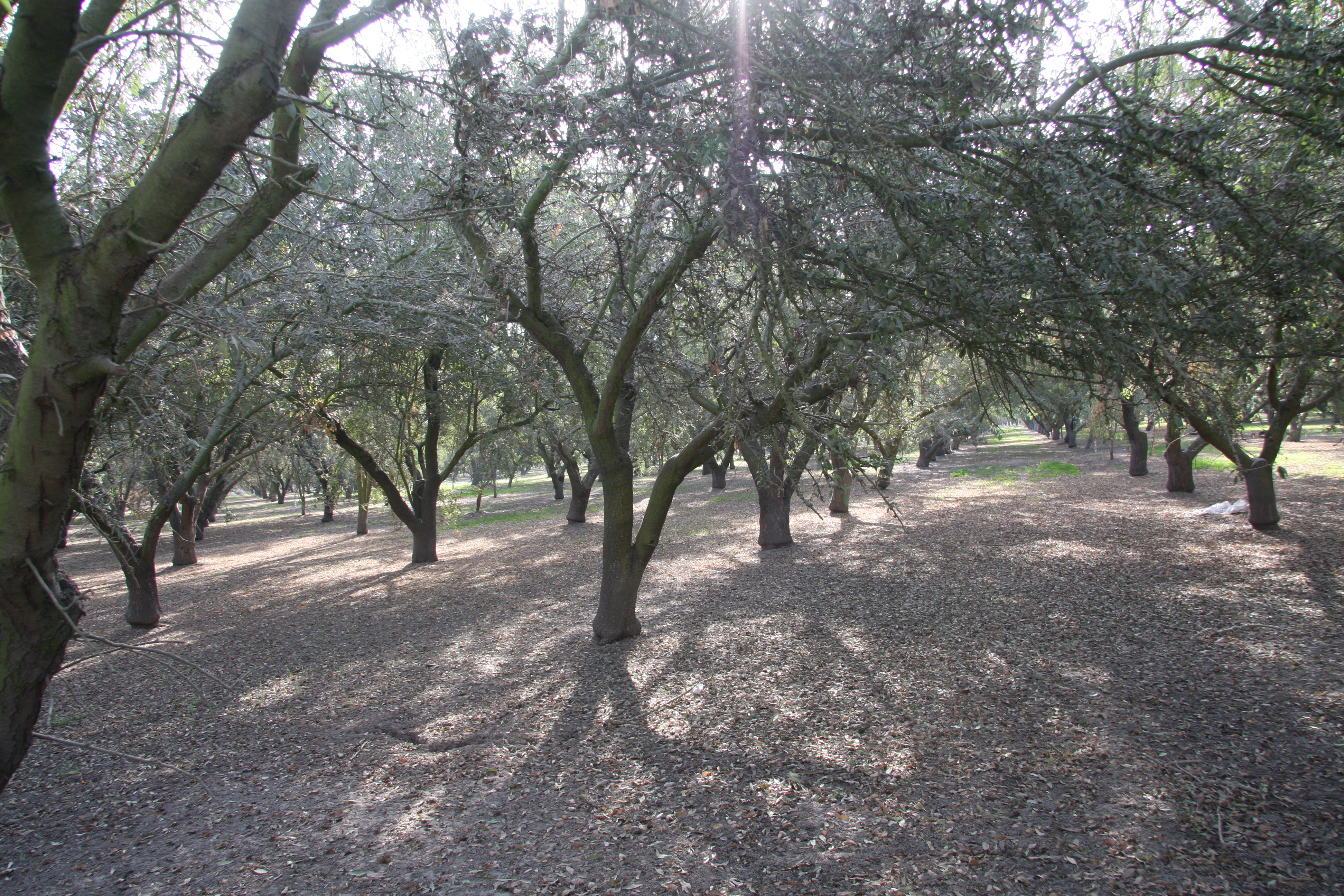 The hulls on these almonds are still a bit green. As they dry down, they are ready to harvest.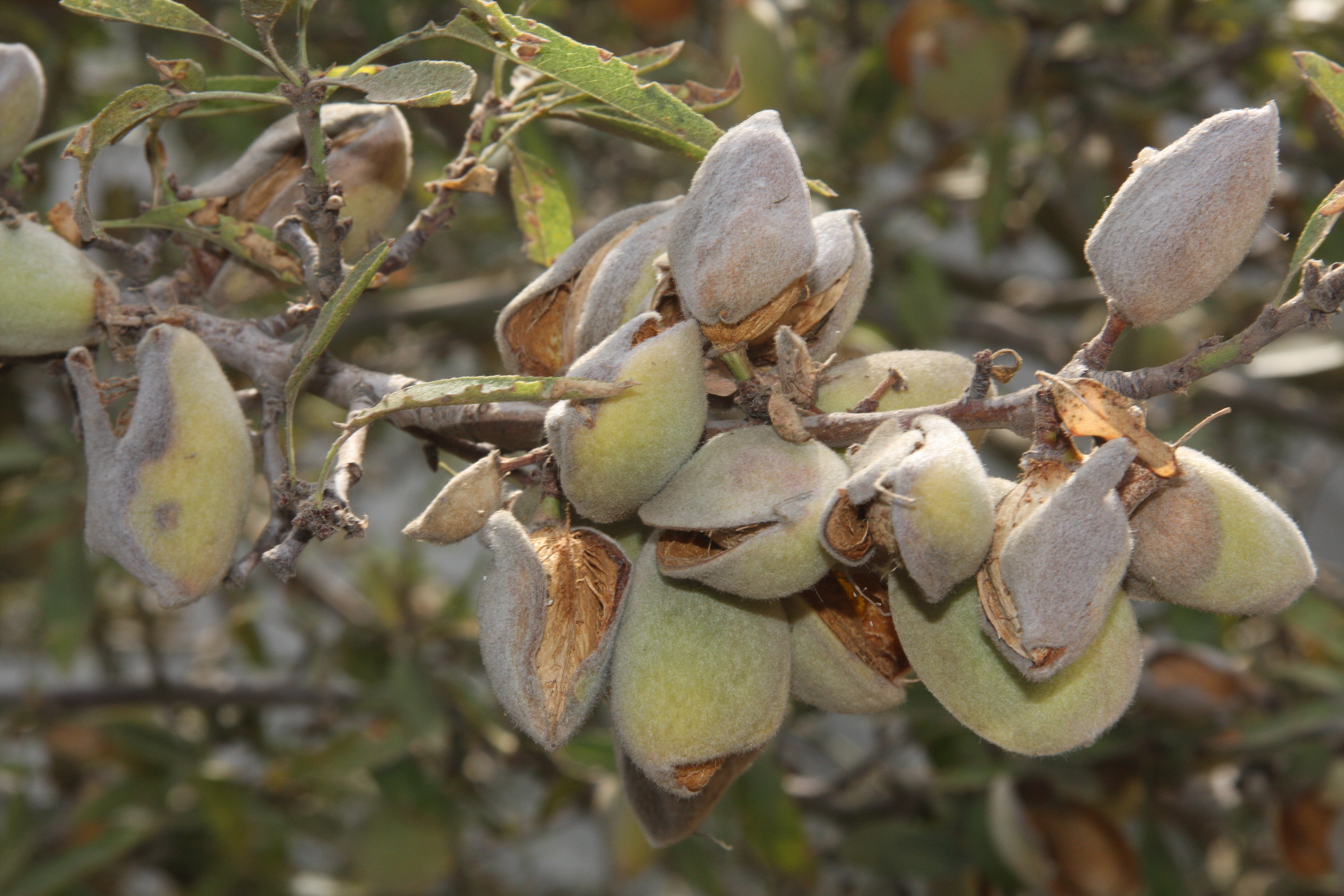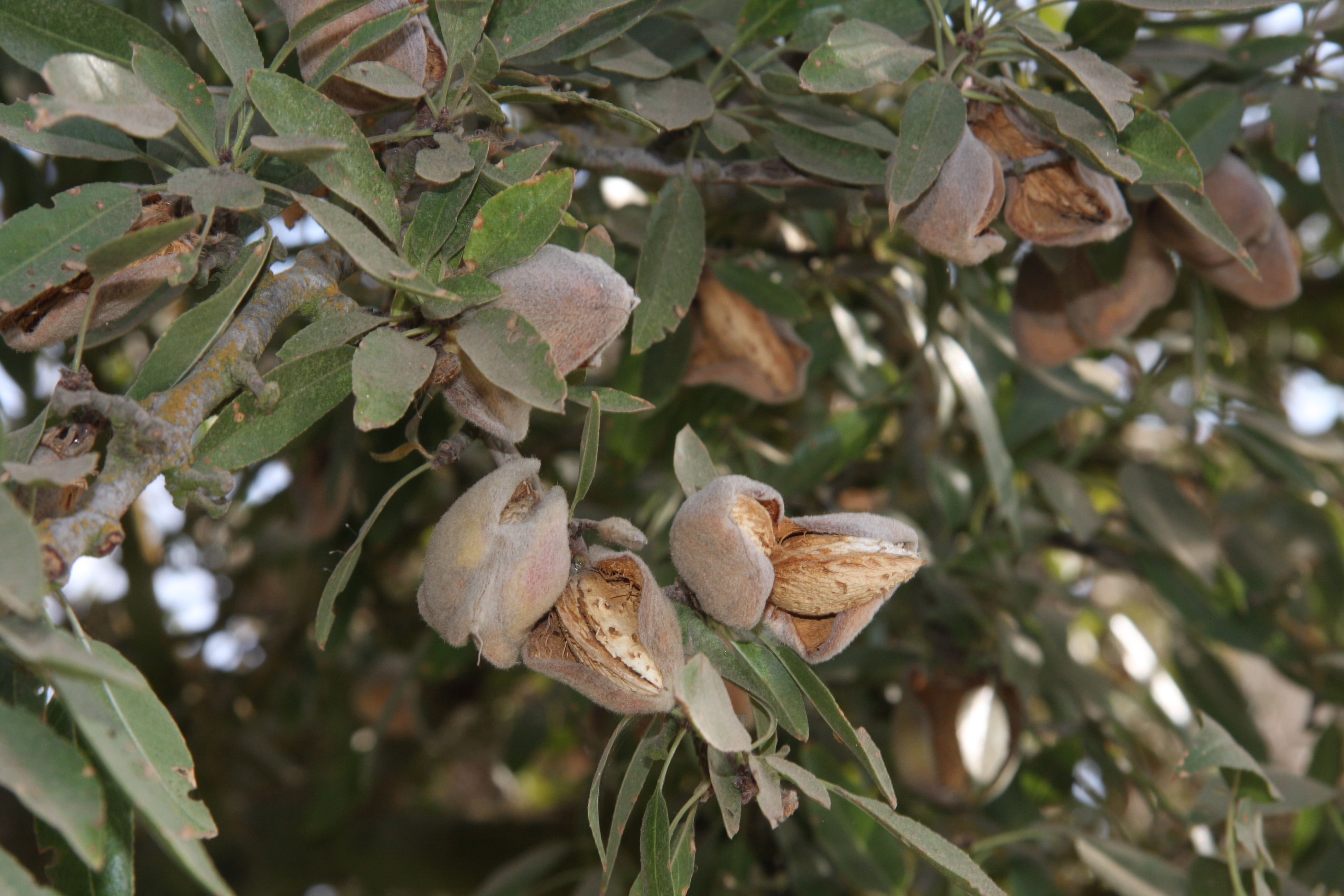 Closeup of almonds showing the hull pulled back from the shell as it dried.