This year I was very blessed during the holidays as I have been in the past. We had a great gathering of family and friends, making room for anyone who wanted to show up at the house to sleep or table to eat. I also loved the very real reminder that the holidays do not have to be the consumer crazy time TV ads would encourage. A couple of things bring me to writing this post.
A simple piece of pottery — One of the gifts I gave my nephew Jake (famed in the Flat Stanley & farm tales about tractors and tractor tires) was a small piece of pottery I made for him. When he opened it, he realized with all the bubble wrap it may be fragile so after a minute he asked me to help. He sat back down & finished the job. Once he pulled it out, he looked at it and I said I made it for him. Not too much of a question since it said "SpongeBob Crazy" on it!  He got right up and came over to give me a big hug with a great smile. For the Wii Fit Balance Board I gave him, I got a big smile and a thank you from across the room. He knows what is really special and he shows it. He's a great kid!
A button/pin — My niece Georgia got a button maker a year or so ago. We are all accustomed to witty buttons & badges. Last year I got one that was "great ant" written Gr8 with a pic of an ant. Love it! This year's gift from Georgia included a lot of thought and effort to get it just right and it totally paid off! I was thrilled that she figured out how to use my initials in the artwork of a cotton boll!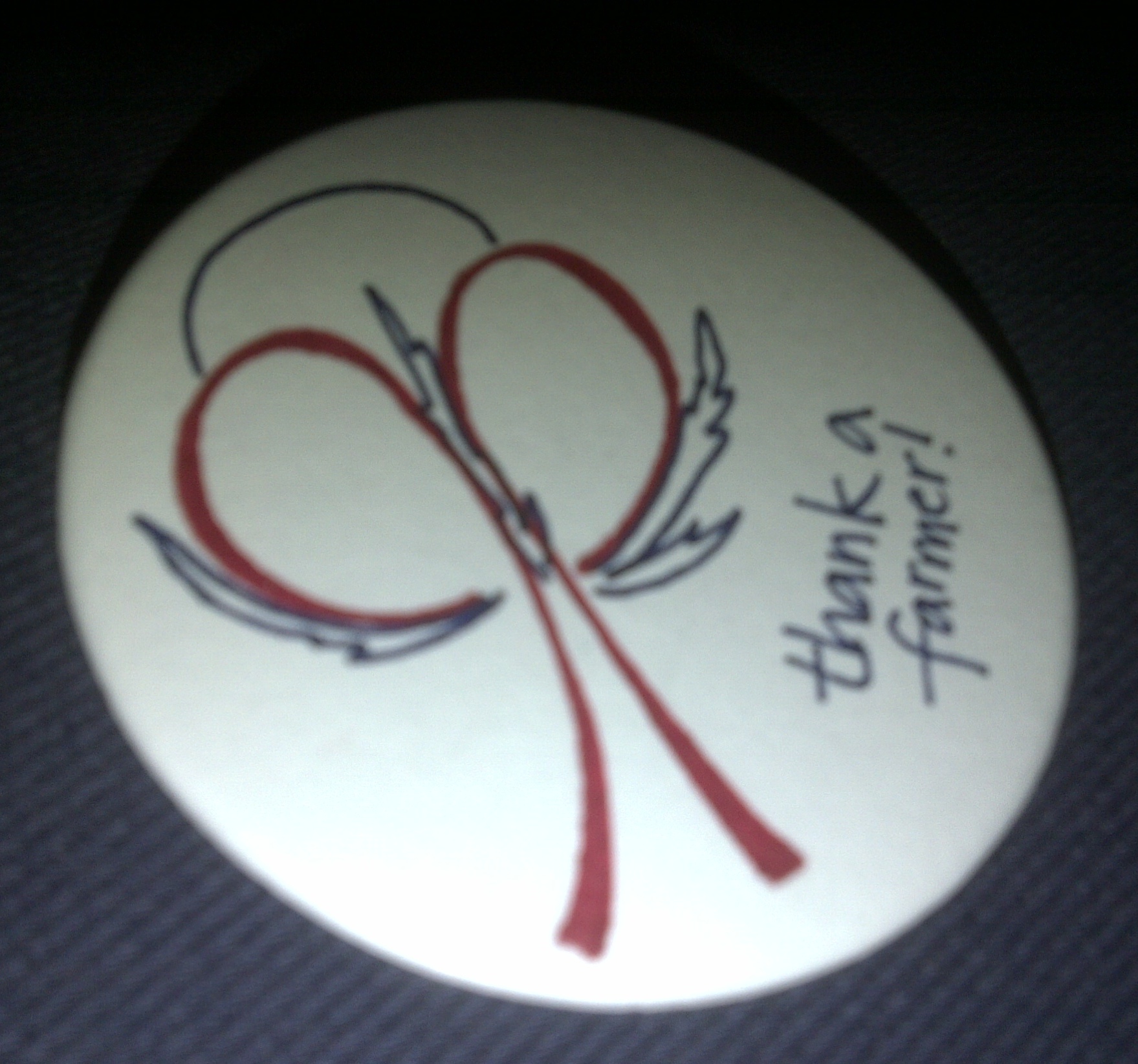 Neither of these gifts were expensive but both included time and effort and that was focused on the people receiving them. That's the Christmas spirit and that sort of feeling sticks with you!
Did you get any homemade gifts this year?