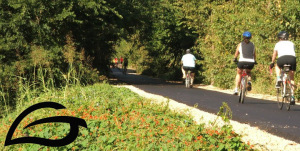 I love it when I see farm news in the Memphis media! There are the farmers markets that I love and we have new things coming too!  Today, I was reading through timelines and this article from the Memphis Flyer caught my eye. And it's because the story was about something I frequently drive past — a once abandoned (or maybe it was just really neglected?) area of Memphis is getting greener by the minute.
Let me tell you first, that this neighborhood, while very urban and considered unsafe by many in the suburbs is also home to one of my favorite places to grab dinner with a crowd of family and friends — Broadway Pizza (yes, you've seen it here before). The neighborhood includes the warehouses that house all sorts of things — including a great outdoors supplier! And recently, the Memphis Greenline reached into the area — letting folks bike, walk etc for miles. With people in the neighborhood looking for progress, you see bright lights in several places! And now the farming world is there!
Morning commuters who pass the busy intersection of Sam Cooper and Tillman will soon have a new stop for a quick cup of coffee. Plus, they will be able to buy staples or lunch.

Urban Farms Market opens Saturday, March 26, offering a drive-through window for coffee Monday through Friday from 6:30 to 9 a.m. "We wanted to do something to attract people passing by," explained market manager Rosalie Bouck, who hopes the coffee will help promote the market's primary focus to offer fresh and affordable food in a neighborhood with limited options.

Staples like bread, milk, eggs, meat, beans, tortillas, and produce also will be sold inside the store on Tuesdays, Thursdays, and Saturdays, with an emphasis on local products. In addition, an outdoor farmers market with area vendors will operate on Tuesdays and Saturdays beginning April 23.

The market's sister organization, Urban Farms, is located a few blocks away and will provide produce for the store in the late spring and summer.
Urban Farms – Memphis has a great website and are on social media with a blog, Facebook and Twitter. They are looking for volunteers still and it seems good work is being done each week! Yep, urban Memphis is getting greener!