This one will be a quick post, but I have been trying to make sure I encourage healthier choices rather than the easy choices. One of the things for me is snack foods. I love them. And there are so darn many unhealthy options available that its really easy to choose those instead of something better for me. So I've been stocking my office with a few things that are better for me and then I found out about Fruit My Cube! The website tells you what's in the upcoming box & you choose whether you want that and or an add on. Monday, my first delivery arrived as scheduled. For $10, I got this: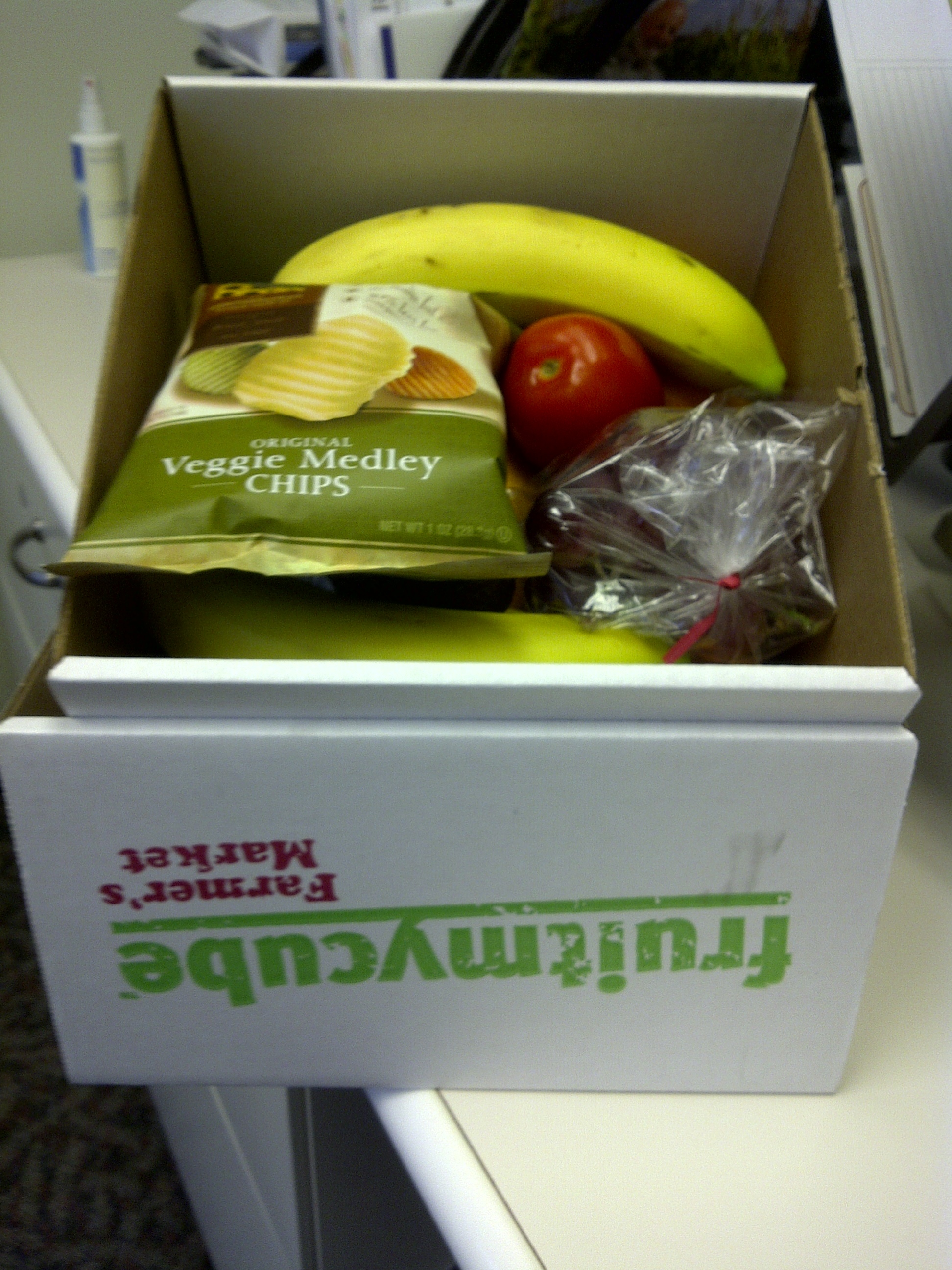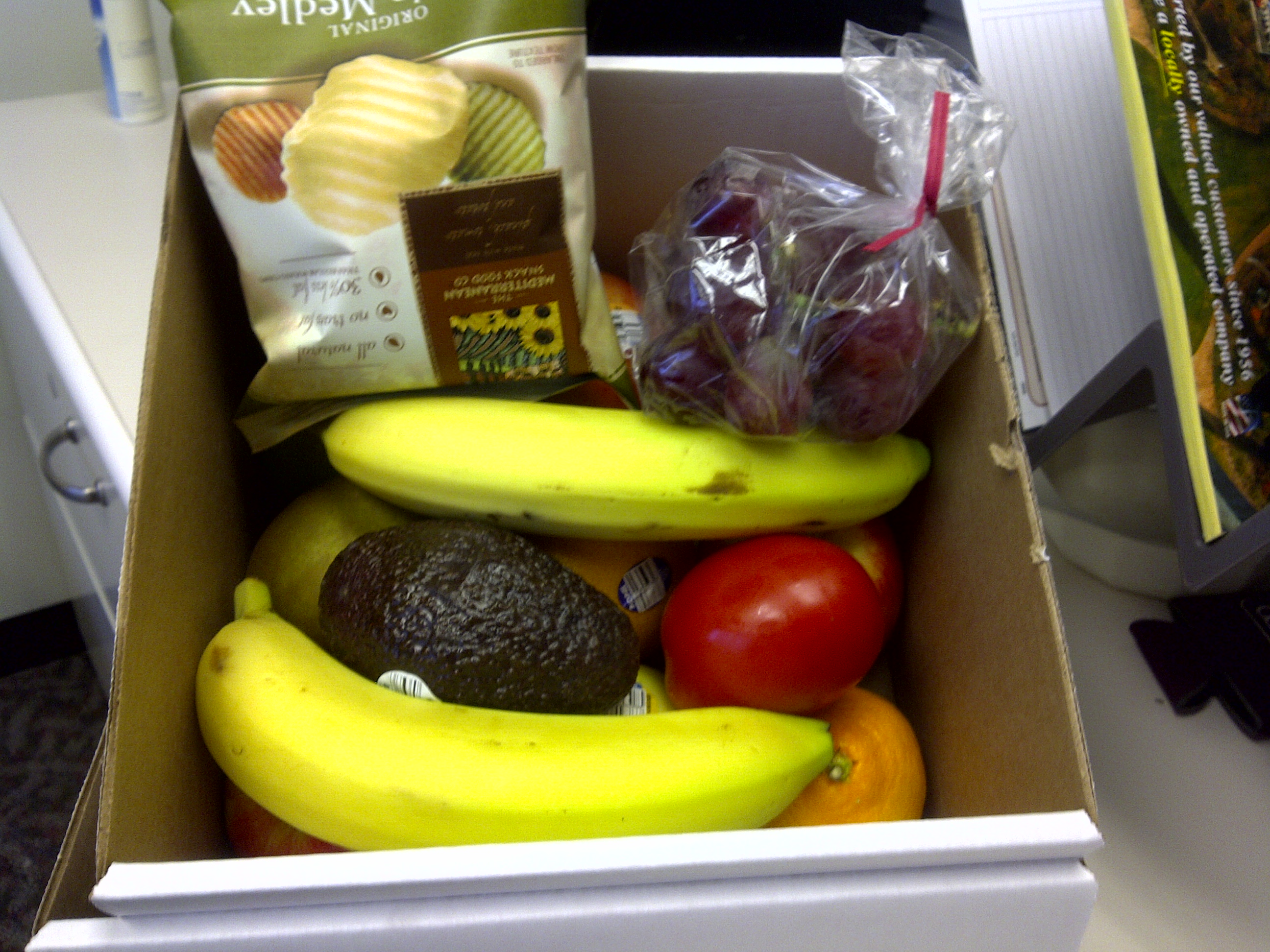 What a great option! I get fresh fruits (and the bag of veggie chips) delivered to my office & its here all week for me to snack from. I've been enjoying the oranges, bananas and grapes. Taking a bit of it home too. That way, fruit becomes the easiest thing to snack on! This is just my first week, but I'm willing to say its a great success so far as I have not been visiting the vending machine that is so close by when I hit that late afternoon craving for something extra! Oh and speaking of "something extra" I got an add-on of a pound of grapes too!
One of the interesting things I've also seen is that several coworkers have been asking about it. Like me, they didn't realize this was an option before — thankfully I noticed a new teammate's box & asked questions a little while ago. (Yeah, Tina rocks!)  I'm sharing a bit of the fruit I bought and hopefully more get on board because it makes things so easy!
What tips do you have for making eating healthy really easy? Do you have some healthy snacks that keep well in an office a little longer?