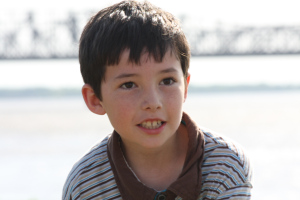 Since so many of my friends helped with the Flat Stanley project, I wanted to share some of my favorite photos of Flat Stanley's coloring genius — my nephew Jake! Jake was here on spring break for a great four-day weekend. We got the chance to see a bunch of family & friends and got to do a few things that we don't do everyday.
We hung out at various places but the park down at the Mississippi River was probably the best for photos. We had so much fun there goofin' off and I got a lot of great photos when he wasn't paying attention.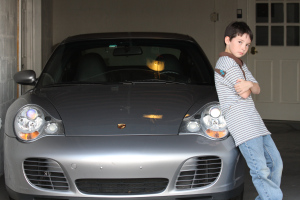 The photo that's probably his favorite was at Uncle Chuck's garage with a numbered Porsche. And of course, Jake needed a chance to see the Memphis Roller Derby in their bout this weekend. He even got his photo taken with Lady Problems of the Women of Mass Destruction just like Stanley did.
As the family headed out for lunch Tuesday, Jake spied my beef sillybands. I knew it was time for them to move on as he took time telling me how much he liked cows. He likes steak, beef burritos, hamburgers, etc but then he pointed out he needs a pig series of sillybands too — bacon ("Jake'n'Bacon" he proudly points out), ribs, pulled pork barbecue, porkchops, ham, sausage…. yeah, my nephew loves cows & pigs.
Guess its Jake's turn to take back the stories about what he's been able to see and do. I hope Flat Stanley's a good listener!