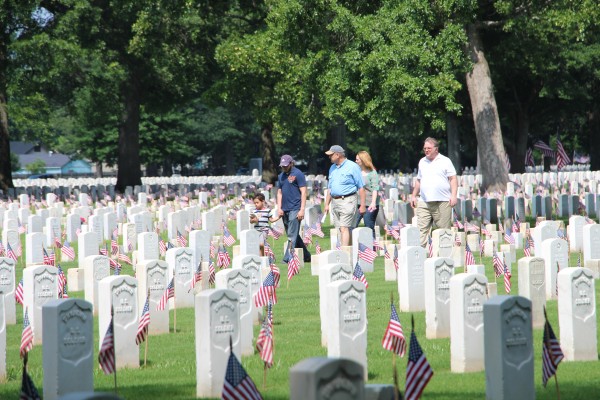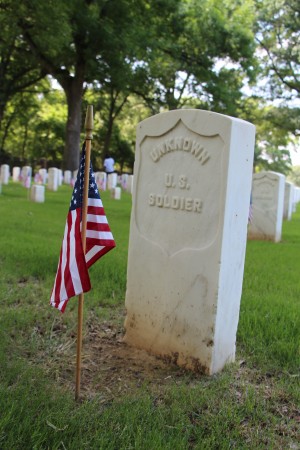 The mystique of a National Cemetery… The first decade or so of my life was spent living just a stone's throw from one of the country's national cemeteries. Growing up in a neighborhood where you could hear 21 gun salutes now and then or a bugle playing taps probably sounds strange, but it was just my normal. Now I realize that the history of that cemetery, Memphis National Cemetery is a unique one.
With proximity to a Civil War battlefield and the USS Sultana, Memphis National has the second largest number of unknown soldiers and there are also other unidentified remains buried at the site. I found myself in the midst of a very large area of unknown soldier tombstones today. It was so incredibly still. And yet, there were a few people now and then. Seeing several generations walking through as stories were told really pulled at my heart.
Taking a quiet drive through with lots of stops for photos seemed the perfect way to observe Memorial Day today. The stillness was occasionally broken as people came through looking for specific markers.  The video below shares several more photos from today's visit through Memphis National Cemetery.
I post this in hopes that one day all of this is a history lesson that my nieces & nephews don't have any first-hand experience with losing friends and family at war.