Music is a huge part of my life. I have never been what anyone would call a musician (I am sure that lawsuits would be filed if playing flute in junior high school qualified). But I think most of my family and friends would nod in agreement if someone said I was passionate about music.
If we we in a court of law trying to prove my passion for music, I'd want to get several people to take the stand for me.
My mom (who may have to be restricted on testimony) who took the family to see Roger Miller when I was a kid. I still sing about rollerskating in a buffalo herd! She also will have to tell the story of our going to hear Crosby, Stills & Nash when I was in college…. Classic.
Junior high school friend Diane who went with me to work backstage at a Kenny Rogers concert.
High school friend Sarah who was every bit as pumped about seeing Prince's Purple Rain tour as I was and who did the bird with me as Morris Day sang.
My college friends Doug and Brian who went in together to buy me the boxed set of the Beatles. (That is true friendship love, don't you think? 🙂 )
College friends Charmaine, Joy, Jenny, Mark, and my brother Ray all of whom I camped out with at various bluegrass festivals. Will never forget seeing Doc Watson for the first time! Or seeing him the same weekend I saw a childhood friend who plays for the Steeldrivers more recently with Debbie, Kevin and Gracie.
My sister's college friend Lena and a few others who I took to Beale Street as soon as I could after we met. I can't even begin to think of how many people I've gone to Beale with!
People who visited my homes prior to the invention of the iPod to get them to testify about the proliferation of CDs (or cassettes before that).
If I can't use this as a great excuse to be with BB King, then we'll settle for the many people who have gone to see BB King with me including my nephew Kazu, friends April, Matt, Mark, Onur, Albert, Heidi, Gretchen, Carl, Joy, Rutger, and the cotton consultant named Gary who was visiting from Australia.
Eric Clapton enjoys similar status with numerous concerts over the years with friends Sandy, Barb, Albert, Geeta, Bill and Nancy. And the tickets I got for myself and Bob to see Cream play an incredibly rare reunion show at Madison Square Garden.
There was the surprise birthday tickets to George Strait for Bob that I help Marjory pull off. The cult favorites They Might Be Giants and Elvis Costello at the Beacon with the girls and a Radio City show where Bonnie Raitt brought out her dad John to do show tunes that made m famous and made her beam with pride as she joined in on Oklahoma's theme song. This summer's adventure to hear and meet Colt Ford and Jason Aldean with my cousin Lisa and friends of hers from the music biz. And you can't forget the dozens of Memphis in May events including this year's appearance by Ludicris that had Alicia and I going mad and Mumford & Sons who made me immediately download their latest disc.
There are the friends in foreign countries who have helped me track down tunes and artists they thought I may like…. Kelly who turned me on to Italy's Jovanotti and Zucchero, Jesus who shared Spain's Vicente Amigo, Onur who helped me find Turkish music that makes me wanna dance, Geeta who saw that and upped it with Bollywood tunes from her Indian home and my friends from South Africa who found me some great beats.
Wow! Once I got started reminiscing I had trouble stopping! But the reason I run through that whole list is to point out I have a very diverse love of music and LOTS of people I share that with!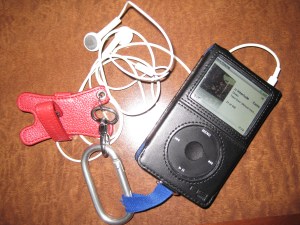 So it shouldn't surprise anyone that when I wanted new tunes to listen to, I turned to my friends to get suggestions on what I need to be sure was on my iPod (new music or things I may have missed along the way). The suggestions came in so fast and furiously and I acted on them so quickly that my iTunes account got locked!
And for me, with all the flights I've had in the past six weeks, the tunes have had a chance to keep me in a great frame of mind mentally and musically! The ones on my iPod that I have truly enjoyed follow. You should consider them for your iPod if the list above sounds good to you!:
The Beatles (I had a couple of albums that I never got digitally… I fixed that of my own accord… Have their vast library now!)
Drake (I have enjoyed his vibe on air but am now a proud owner thanks to Anglea)
INXS (yep, this is really dated but has been fun listening to it and wondering where Hutchens would have been if he hadn't left too early. Think my cuz Bill added that)
Itzhak Perlman (love that Maru caught that I would enjoy a couple of classical adds! And his violin concerto in D major is brilliant)
Jamie, Joey and the Movement (this one is probably the most obscure one and most surprising… Claire reminded me of the band extended relative Jamie is in… Wish I had listened before I saw him at Thanksgiving! Really enjoyed quite a bit of this!)
Jill Scott (I loved her in HBO's Number 1 Ladies Detective Agency but really didn't know her music beyond radio… Angela made a good call here!)
Michael Hedges (I loved him throughout college and somehow lost Jim… Love that Megan reminded me to get that taken care of… He would rank as Enid's favorite son to me)
Miranda Lambert (I had her version of the fabric of our lives but getting a CD makes me appreciate her even more, think Jan pointed out this gap)
Nelly (Jill pointed out I needed to get the STL music scene on my iPod in greater numbers… Am enjoying hearing the stuff that doesn't get radio play along with the faces I had)
Paul Thorn (the title of the CD "pimps & preachers" was all I needed but the music is just as great as Mark said it would be!)
Punch Brothers (how have I missed them? I think I have Mark and Deedra to than for clearing up that mistake!)
Racelle Ferrell (Angela gets total credit on this great bluesy urban add)
Stoney LaRue (I love singer songwriters and the Texas sound and Stoney seems to have it down! Carrie knows me well and it shows in this suggestion.)
Wynton Marsalis & Eric Clapton (Nuff said based on the above but seriously, this is an incredible CD. You get jazzy versions of everything from Layla to Just a Closer Walk with Thee. Makes me miss New Orleans BADLY!)
Zac Brown (had some, got more now thanks to Jill)
Did you see some things here that you're thinking you may enjoy? What tunes do you think I should consider adding?