One of the best ways to build your network and learn more about areas you may be passionate about is to participate in Twitter chat sessions. I wrote an overview of some of the chat sessions I recommend separately, but wanted to provide something of a "how to" as well. If you haven't participated in a Twitter chat before, I suggest you go to Tweetchat.com and use the authorization service there to login to your Twitter account & tell is which chat (hashtag like #agchat or #blogchat) you want to join.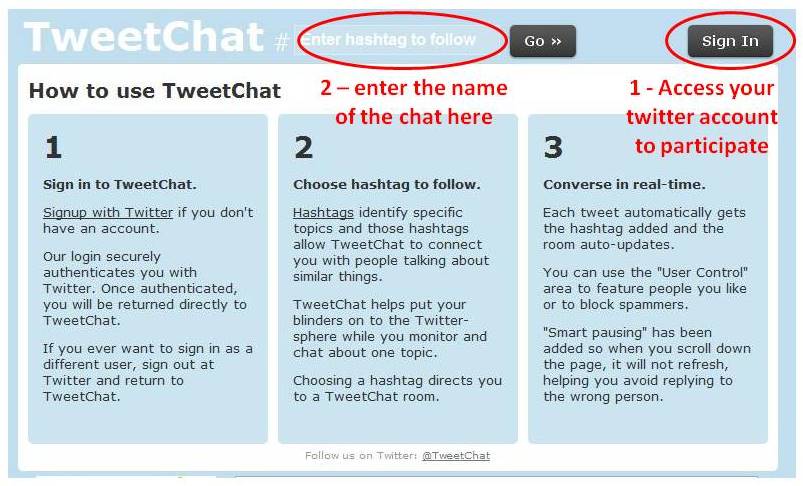 It will bring up the background that you created for Twitter and you will see the most recent tweets on that topic. The screen will automatically refresh with new content. One of the first things I like to do is locate the moderator and use the "user controls" to "feature" them. I usually use the controls next to their tweet as I'm catching up on the conversation but you can also find one just under the place you write the tweet. You can see in the screenshot here I'm trying to feature Mack Collier who hosts #blogchat.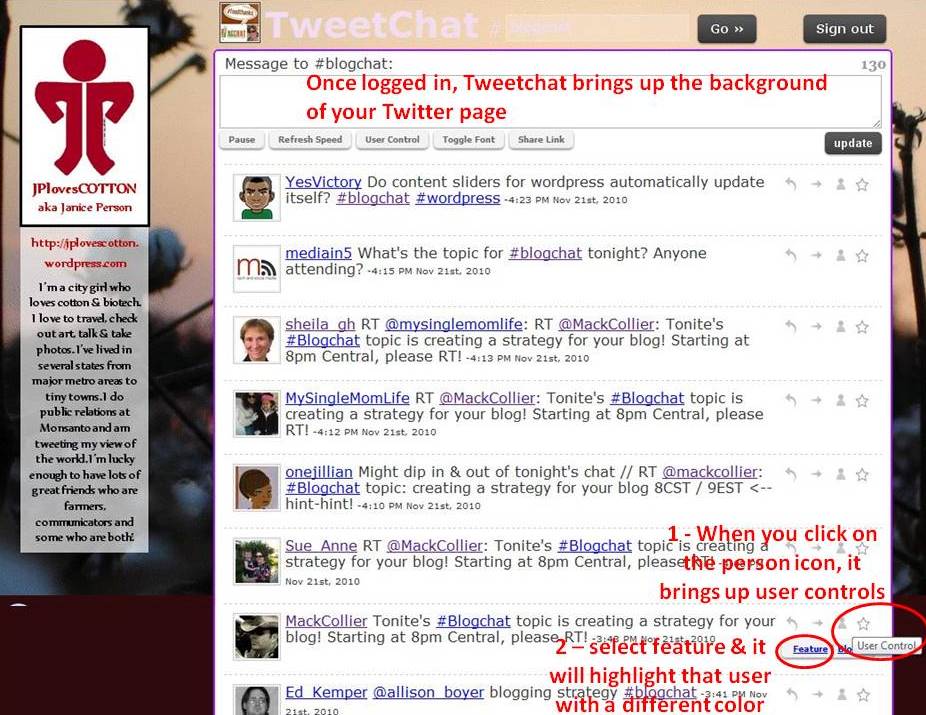 You can see in the tweet stream below how much easier it is to find Mack's tweets — this really helps you follow the conversation, particularly when it is moving quickly! The other controls on the side are for use in replying to an individual, retweeting what they said (in "quote" style) or favorite a tweet.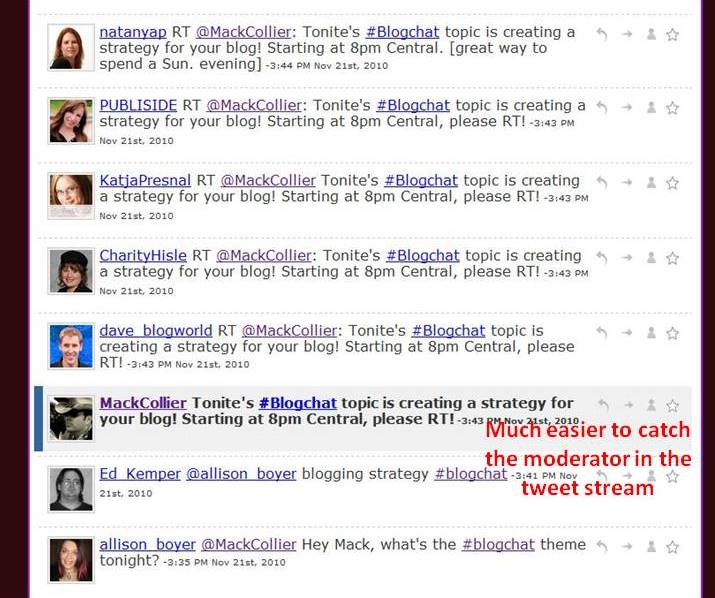 If the conversation is moving too quickly (something that is very common with chats that have high participation like #blogchat & #agchat), you can change the speed at which tweetchat retrieves new content. Just play with the setting a little til you find something comfortable to you. But know now, it's common to miss some of the content. You pick up lots and make connections with people… that's really more important than reading everything everyone says.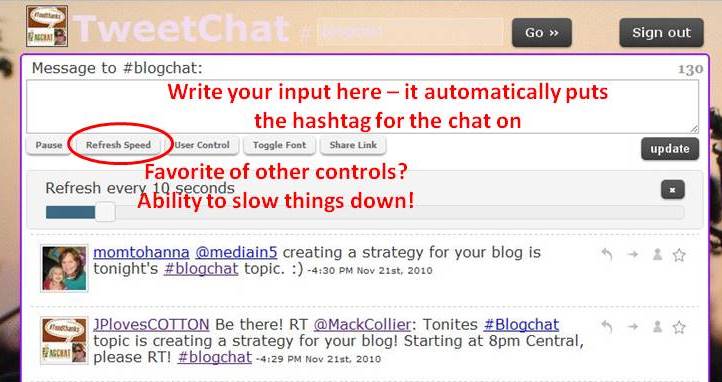 Frequently people will watch a chat (participants call them lurkers) more than participate. No worries. That's especially the case for people who are new & trying to get the hang of it. Its great to go ahead and introduce yourself though — that will let people know you are interested in the topic at least.
Not sure anyone really needed this but figured it couldn't hurt. Especially so I can use it as a reference when I'm recruiting others to Twitter chats.