I wrote a short post for the Just Farmers blog about a photo I saw on Facebook by Agriculture Impressions.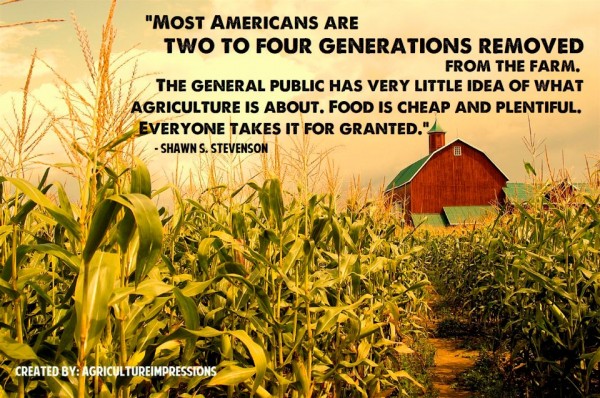 Its a concept I've heard time and time again and even though my family hasn't lived on a farm in several generations, I don't feel "removed from the farm." I am firmly rooted to the city. In fact, I sometimes feel most farmers are removed from the reality of today's world with generations of people who are proud to be from the city. As I wrote, I decided to create my own photo with text to showing a little different perspective.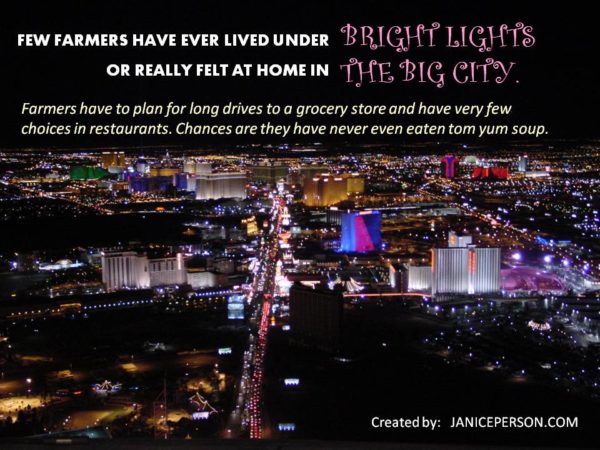 But the tone on both of these is negative and my guess is, that negative tone bleeds into opinions and conversations spurred by them. In fact, I even feel my lead in to the city picture sounds judgmental and I don't mean to be but sometimes, it seems the focus is on what I need to know because I haven't grown up on a farm. Luckily I know that's not what farmers mean…. too many of them are dear friends! In the blog post, I wrote:
If farmers continue to view city folks as removed from the reality farmers know and city folks continue to see farmers as insulated from today's world, can we move the conversation forward on things we all care about? Or do you think by taking some of the initial steps to understand the other's perspective…. by focusing on the fact that we don't understand things from another person's point of view or by trying to see the world from where they sit, do you think we may change our own way of thinking?
If you find the concept interesting, I encourage you to read the full post on Just Farmers it's titled» Any Benefits from a Change in Perspective?. Maybe even join the conversation there!