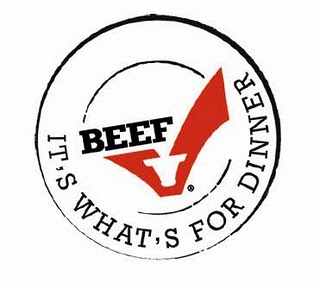 After writing my blog post on the Super Bowl, I decided to keep my ag thoughts rolling. Sort of my running commentary of farm as it connects to the big game. Here's what I am thinking:
There is absolutely no coincidence that Sam Elliott introduced the Green Bay Packers & is known for telling us "Beef. Its what's for dinner." Where would we be with beef without Packers?
The Packers are the "little guys" in the NFL with the budget they have and the fact they are in such a small population (about 100,000 people) compared to major metropolis' like New York (about 8 million people), San Francisco (about 800,000 people) and even Pittsburgh (about 300,000 people). Agriculture represents 2 percent of the US population so we can identify.
Agriculture tweeps seem to like the Black-Eyed Peas…. I tweeted that I didn't care how wacky they looked, I like the band and several friends immediately retweeted it!
The half-time show also included an ag connection – that was the Prairie View A&M University band at half-time thanks to Jimmy Smith, an assistant choreographer who is an PVA&M alum (learn more on PV's site). Prairie View is an 1890s school which is part of the land grant system. A former intern was celebrating the accomplishment on Facebook & I loved joining in!
And how about all those food & drink adds, the ethanol connections, etc?
Those are some thoughts that crossed my mind while watching the game. Good friend Ryan Goodman also posted some thoughts to Quora this week. Hope you enjoyed the game & that you had a few ag thoughts of your own. If so, I'd love to have you share them here in the comments section!