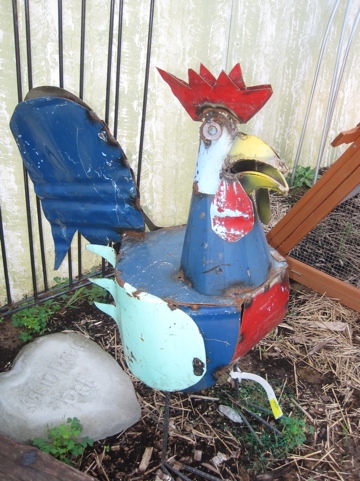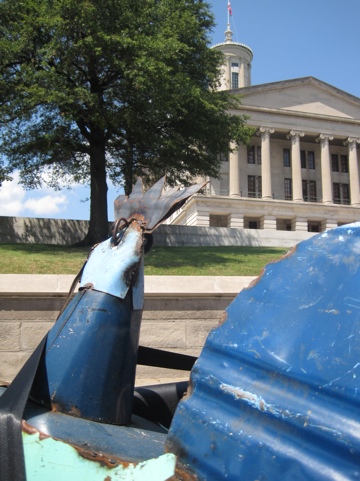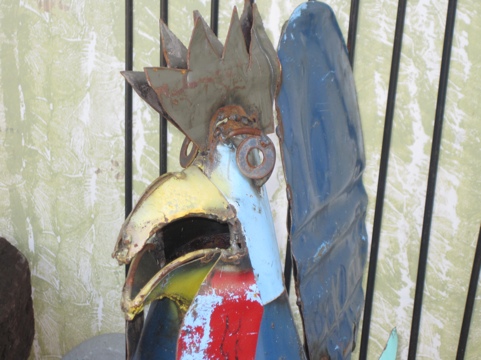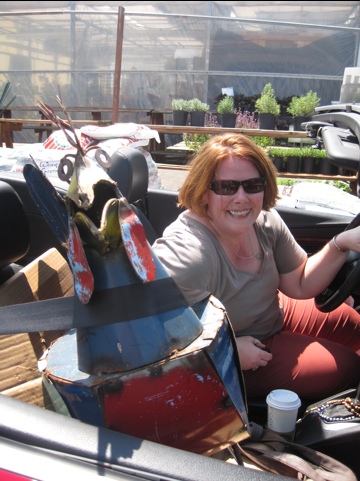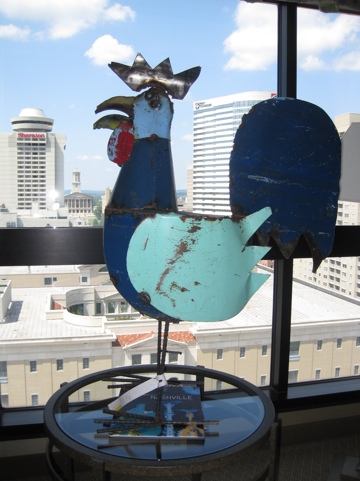 Two weeks ago, when I dropped by the Nashville Farmers Market and bought a big old metal chicken, I had no idea that I was joining a cultural phenomenon. See I hadn't read the Bloggess' series of posts on her metal chicken. But as soon as I had shared a photo of my new quirky bit of art, people started asking if that was Beyonce.
Now let me say right here and right now, I love Beyonce. Great name and a great artist. I loved her when she was in a trio, in a breakthrough movie and yes, I have quite a few of her songs on my iPod. My favorite is when she does a shoutout to all the ladies. I know she's pregnant and I have to say congrats. But one thing Beyonce isn't, the name itself is not what I had in mind for my metal rooster.
Since I had been calling it a metal chicken, I started clarifying, adding its a rooster to be specific. To me Beyonce sounds like more of a hen name. (If all this chicken talk is confusing, my friend Jan knows her chickens. Maybe she could help you study up.) And while other people can name their yard art however they like, I reserve that right myself. Only thing is, I am not sure on the name so I thought I would throw it out to the Wordless Wednesday crowd for suggestions.
My lead thought right now is to call him Cogburn after the John Wayne movie. But I'm open to all roostery suggestions. It may help you to know he's found a great home here at the new place and he's protecting the deck AND eh was nice enough not to crow & wake me up too early today. 🙂
You may enjoy Wordless or Wordful Wednesday efforts on other blogs too.