There are a few farms that I want to draw your attention to that start with the letter B, including a couple of farms you may have seen on the blog before. Love that this day has such diversity!
Burgess Hill Farms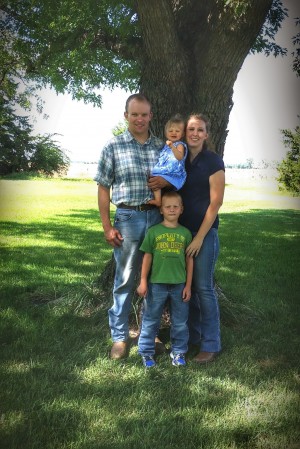 Geoff and Jenny Burgess operate Burgess Hill Farms in Sterling, Kansas along with their two kids. She writes:
On our farm we mainly grow grain crops. Wheat, Corn, Soybeans, Milo and some cover crops.

One thing that makes our farm unique is that we are a first generation farm family. My husband immigrated from England to find opportunities here that were not at home. We met when I was in High School as a waitress. He worked for a Harvest Crew. We married and wanted to farm. We had/have challenges starting our own. Making relationships through another side business helped us in gaining land to farm. We fix equipment for surrounding farmers and ranchers and especially one were ready to retire. This was quite scary and still is, but we're still here.
Getting in touch with Burgess Hill Farms
The Boersmas of 4G Farms
When I went to Sacramento for work a few years ago, I found myself adding on some personal travel for the weekend so I could visit a few of my online friends — Brent and Brooke Boersma who grow almonds in Ripon, California. I've posted about that trip talking about what almonds look like on the tree and another where he explained the Boersma farm's history. Rather than me writing more here I thought you may like to see the video another farmer made when he visited. where Brent talked to Trent and Christine Bown as he showed them around the farm.

Find the Boersmas Online
The Bowers / Bashaw Land and Seed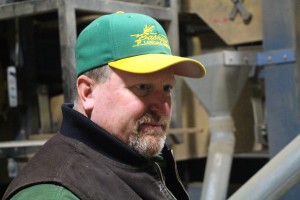 Last night while I was visiting with my neighbor, I couldn't help but notice how great their lawn looks (mine is still dormant!). When I said something she said they had put some seed out. While most people's minds would probably go to thinking about buying grass seed, my mind went straight to Oregon. Harrisburg, Oregon to be specific, where my friends the Bowers family grows various types of grass seed!
You can learn a lot about grass seed when you know someone like Marie Bowers Stagg, who has made me think about it for years… But once I hopped in a pickup with a farmer like her dad Eric Bowers, I knew I better get ready to learn! Here's the post on that trip!
Connecting with the Bowers:
Farms, Farmers and Farm Blogs A to Z
Step-by-step, we are getting to know various Farms, Farmers and Farm Blogs in this A to Z series. I love that the flyover states I'm so at home in are representing, but also like some of the diversity that is popping up. And that we have multi-generational farms as well as people starting a new path!