I love going into grocery stores when I am in other countries! My favorite things to check out are the produce and meat cases. So when given a chance to go to a grocery store in Japan, I jumped at it and grabbed my point & shoot camera! Here are some of the photos I took in a video.
Some of the things that really stand out for me in the Japanese grocery store:
Quail eggs. Yep, in the section of the store that includes eggs, there where containers of quail eggs. And since I had maguro the other day that came with a quail egg in the shell sitting in the middle of the bowl, I was intrigued by it.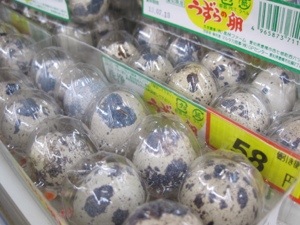 Watermelon is crazy expensive. I can't believe that a miniature water melon costs $9! I mean I love watermelon but I am not sure I could do that.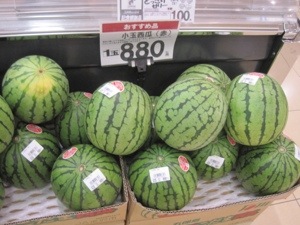 The fish section is incredible and includes things I had to ask questions about! There are choices in filets, sashimi, and entire fish too. Was enough to make me hungry. 🙂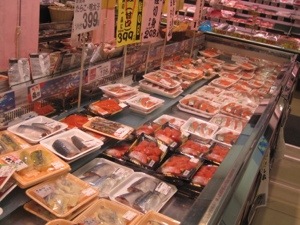 The layout of the store felt similar when I went in as produce was right at the door and meat was at the back, but then I realized fish and meat got two walls of the store. Wow. Lots of choices. Not as much to choose from when it came to dairy though. :/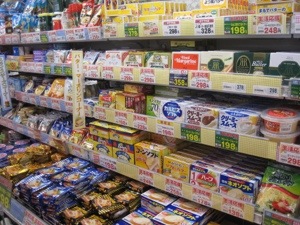 Fruit and vegetables are well protected…. And largely imported. Individually-wrapped apples and avocados are really something when you are used to full cases being set out.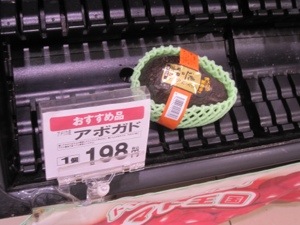 Have you ever checked out grocery stores overseas? If so, what stood out for you?