Last year by this time, not only had I shared a few posts about my container garden, I was enjoying some of the fruits of my labors according to the photos in my Facebook "on this day." Those nudges make the reality seem all the harder.
My garden is really behind schedule for a few reasons…. the weather has been horrible and I have been on the go a lot.
I wasn't in town when colleagues at the office planted the on-site container garden there, but a couple of dear friends made sure I got some of my favorite tomato and pepper plants. (Disclaimer…. Great benefit of working for a seed company is occasional free seed or plants!)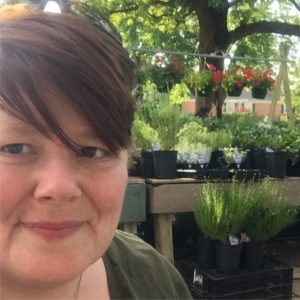 Things were so challenging, that I'm not sure those plants would make it so last weekend I went to the local nursery and bought some more things. I guess Ouiser in Steel Magnolias is right, a Southern woman grows tomatoes…. it's just what we do cause can't imagine not having some fresh tomatoes from the yard.
And I don't mind mentioning that it is nice to know that farmers are busily growing food too cause I think I would starve. If you want to check in on some farmers, hop on the hashtag #plant17 anytime or #agchat on Tuesday nights. I'm sure some would be glad to talk with you about what's up.
While the garden isn't a standout yet and I really hope the sun comes out a bit more, I'm still hopeful. And at work, we have this program going on with bloggers around the country. You can check in on them all through the #heyletsgrow hashtag.
Here's a video I shot over the last two weekends showing where I am. Do you garden? How's it look?