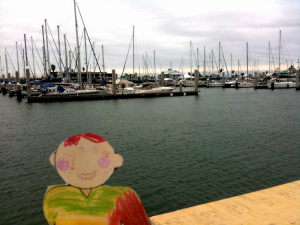 Odem & Corpus Christi, Texas (1,258 miles from home)
Dear Jake and the rest of Ms. Rorie's class,
We were thrilled Flat Stanley could come for a visit to Odem, Texas.
About 2,500 people live in Odem. It is a little town near Corpus Christi. Corpus Christi is on the Gulf of Mexico. Summers are hot and winters are mild. The wind blows all the time it seems.
Flat Stanley got to check out the Corpus Christi bayfront. He saw the marina with the boats. He got to see the USS Lexington, a retired naval carrier that is now a museum with lots of airplanes on the landing deck.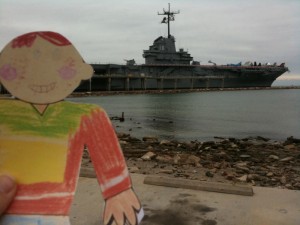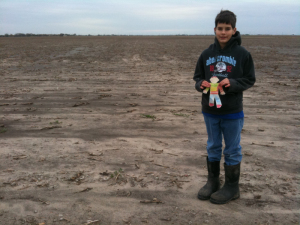 Flat Stanley got to hang out on our farm. We grow cotton, grain, and corn and raise some cattle. You can see from the picture of me and Jackson that it is very flat here. The fields are empty right now.
Farmers will start planting their crops in February. It was cold and rainy while Stanley was here, so there was no field work being done. It was too muddy to run the tractors.
Stanley also got to help feed some show pigs. The boys, Payne and Jackson, raise pigs for 4H. They will show them at their county fair in 2 weeks.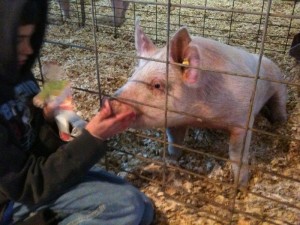 We were so glad Flat Stanley was able to come to South Texas.
Regards,
The Whatleys
Jon, Kelly, Payne, and Jackson (Kelly's on Twitter and has a blog)
[slideshow]