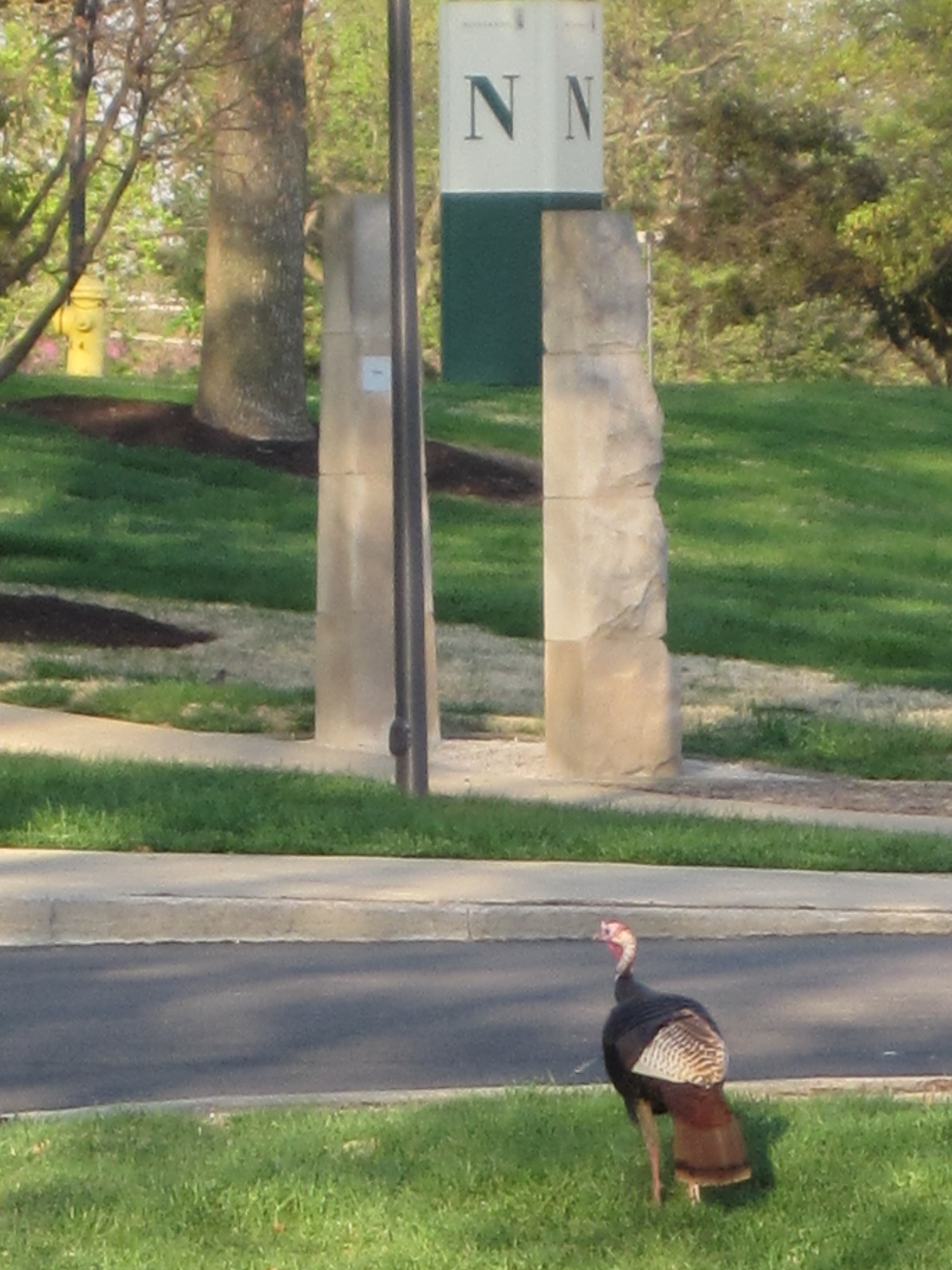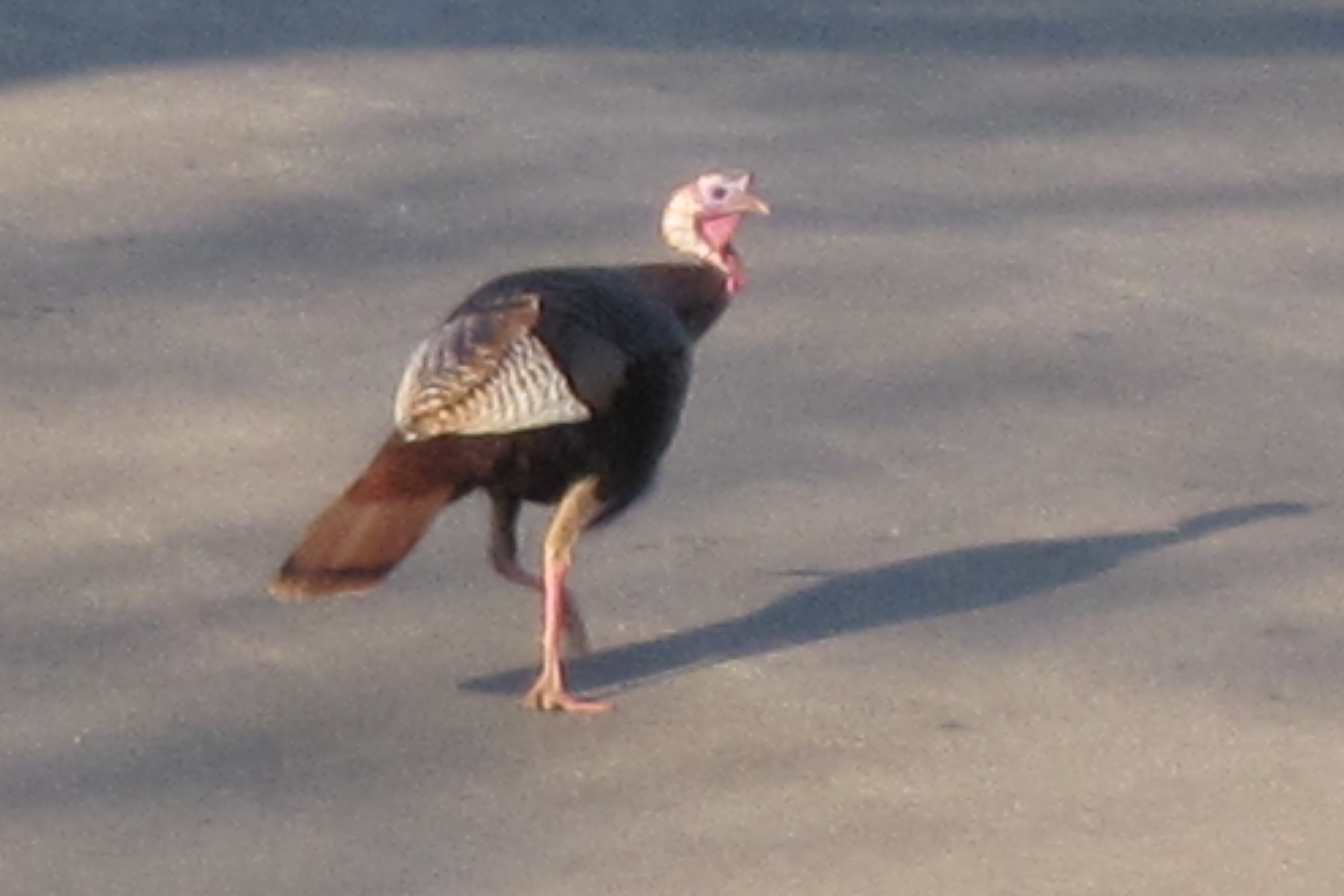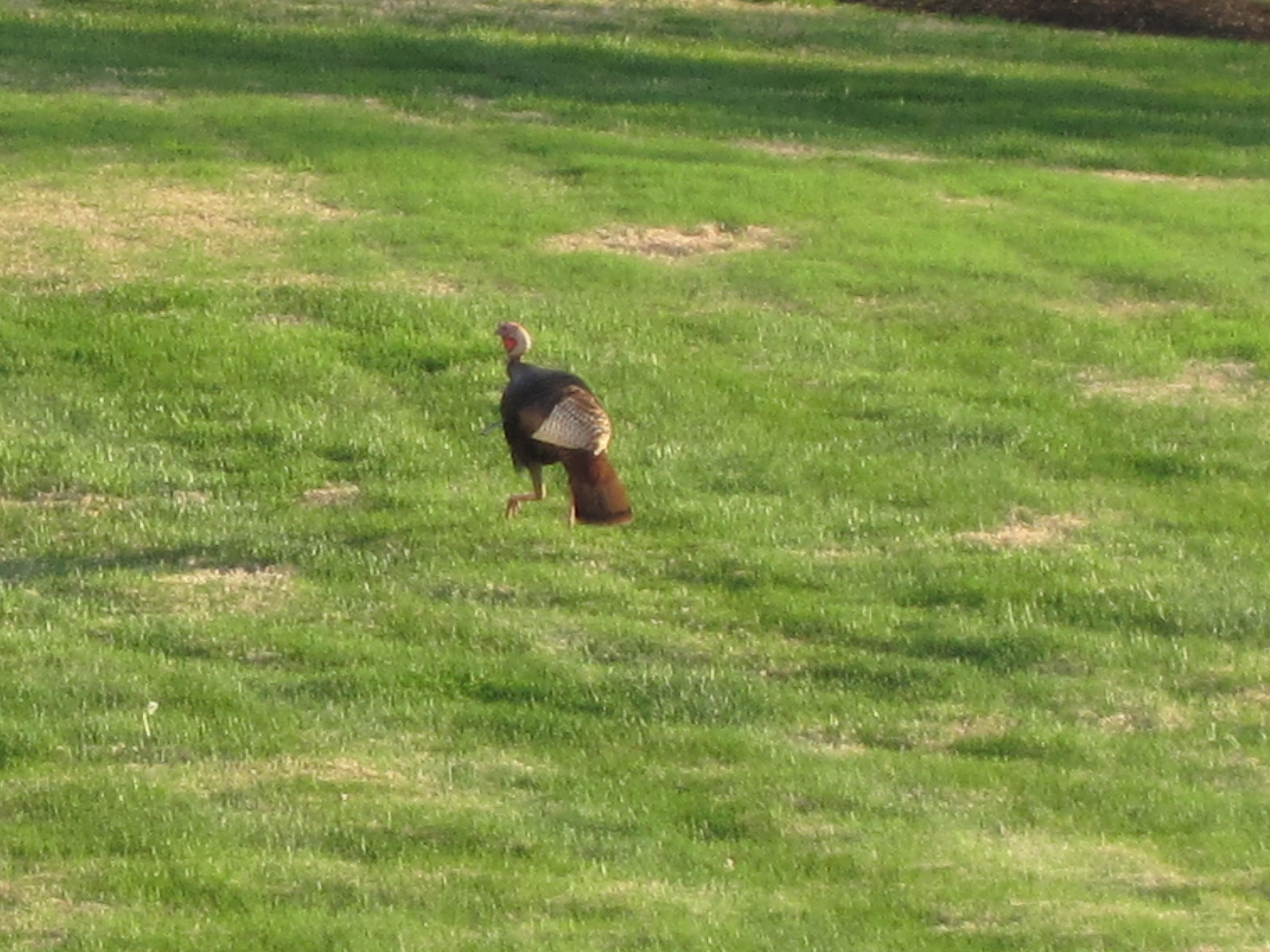 I know, it's a bit of a joke with me tweeting about the turkey I keep running into at work at Monsanto's World Headquarters, but I had to share it. And I have to tell you I have been running into this turkey quite a bit recently! And although I'm going ahead and posting it on Tuesday night, these pics were indeed taken on Wednesday but I'd already done my WW.  Seems it knows spring is the perfect time to stretch its legs too!
Monsanto has a commitment to the environment that includes a volunteer team of employees (many of whom have advanced ecological degrees) and the grounds maintenance team. These folks come together on a Wildlife Habitat Council that works on the site's open areas encouraging native plants and birds. You can read more on the company's website.
So you shouldn't be surprised if you run into a turkey or two at Monsanto!