For those of us who know and love the land and people of South Louisiana and Southern Mississippi, it has been hard watching what Hurricane Isaac is doing to the farms there from afar. At the same time, the ability to stay up-to-date with what's really happening through social media rather than simply hearing from the major media who pick where they will be broadcasting from, means a different awareness of the reality farmers are facing.
One farmer in Southern Louisiana that I've recently met through Facebook is Brandon Gravois. Brandon and his family farm along the Mississippi River not far from New Orleans. The photos he has shared of their farm, the sugarcane still in the field and the amazing amounts of water tells you far more than I could or a weather report has communicated for me.
The family was harvesting everything they could this weekend and kept going until the storm hit their farm yesterday morning.  In case you don't know what sugarcane should look like, I put a stock photo here for comparison. It seems all they can do is sit and wait now. Here's the past 24 hours in a set of photos from Brandon: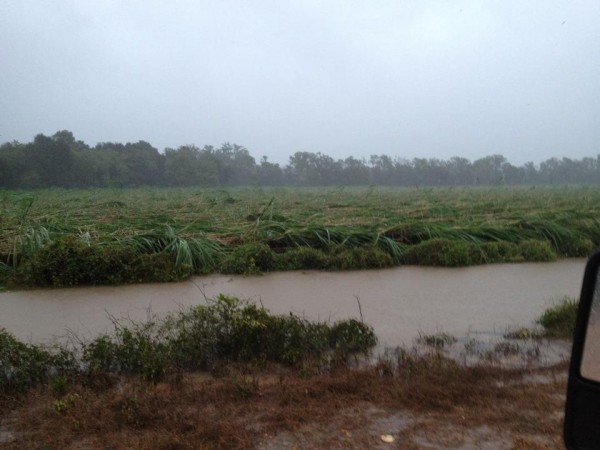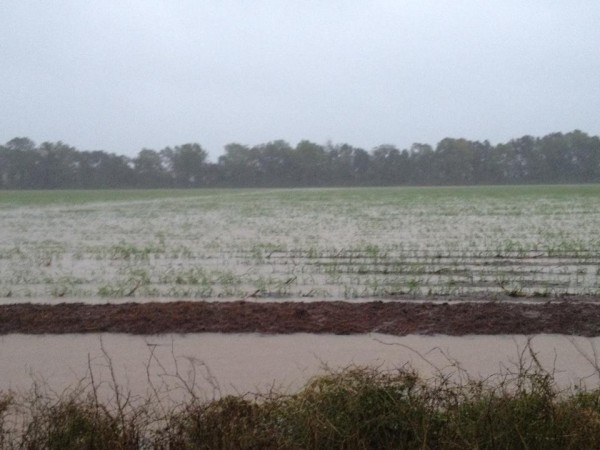 Crop Damage Expected to be Major Impact of Isaac
As I finished this, Mississippi Governor Haley Barbour was asked what the storm is doing. He said right now, it looks like the biggest impact will be "crop damage." with such significant amounts of rain with so many crops i the field. He's estimating billions of dollars in damage that will be a major economic impact on the region.
Farmers like Brandon's family have done everything they could to limit negative impacts. Here are some of the other farmers and others working to get crops in until the rain hits them. Its now raining in the part of Mississippi I used to live in so friends there are now joining Brandon in watching the rain and wondering how much will be left and what the impacts will be. A friend down-under sent me this link of some of the possibilities that come with crops that are flooded. I read through it and it makes me sick, can't stand reading it anymore.
Luckily, one of the Gravois family members reports "down cane but no broken tops. It will start staightening out some (so to speak) after we get some sun. Cane is a very resilient crop." I think farmers are pretty damn resilient too! Really appreciate they can withstand drought, hurricanes, floods and still find reasons for hope.
[slideshow post_ID=14119]
———-
(Added September 7) This video from This Week in Louisiana Agriculture gives a great followup to the sugarcane crop and shows the Gravois family's reason for optimism.
Related articles