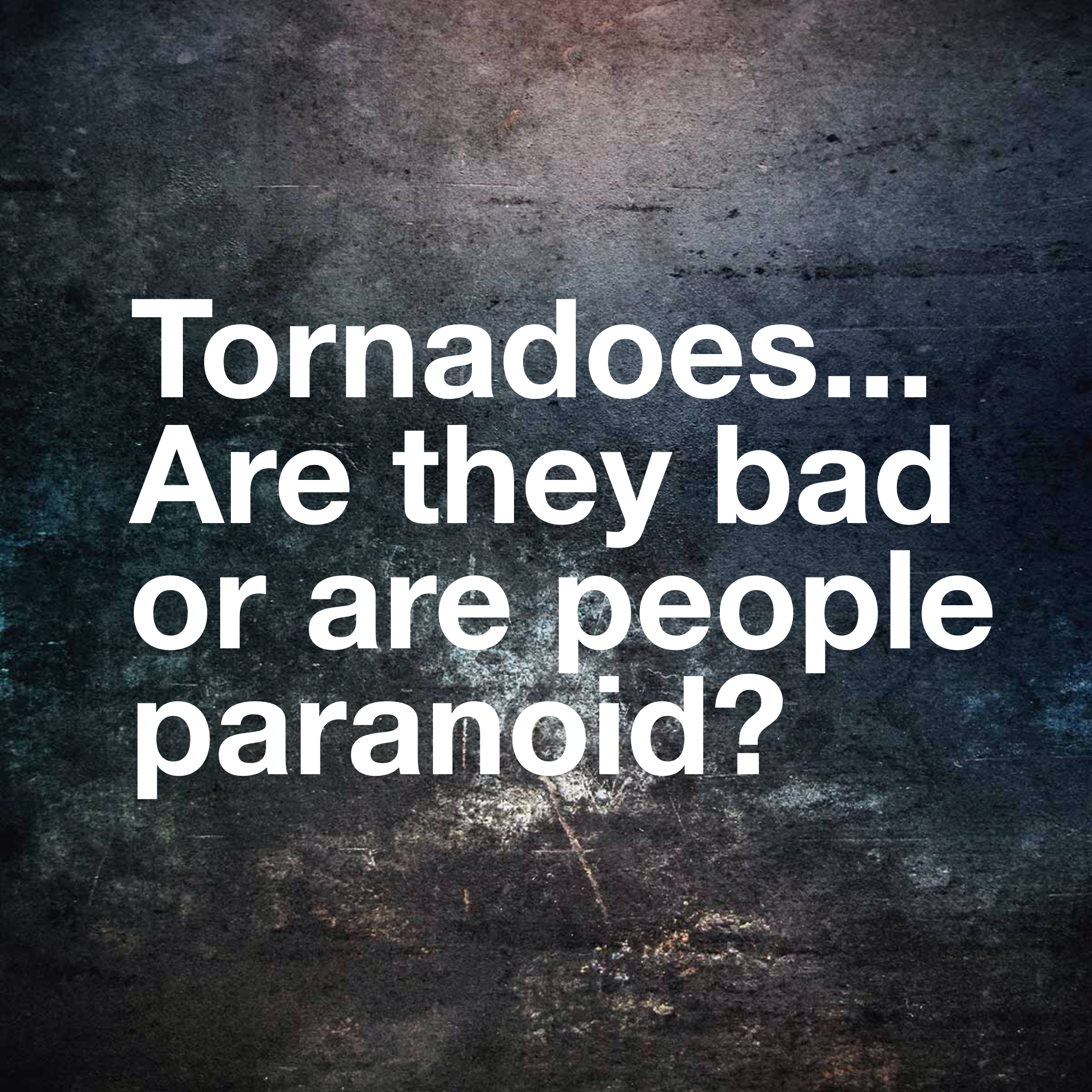 Now and then amongst the unwanted, poorly pitched info graphics that don't suit this blog's content, the contact page results in real conversation with someone. This week, one of those strikes me as something I may want to share here. Hope you find it of interest.
I had a bit of back and forth with Jamie who has been considering a move to Oklahoma from a part of the US that doesn't have tornadoes. An old post about tornadoes in Oklahoma had caught the eye. The ask, was put simply in a second letter saying, "Well I am considering moving there but am concerned about tornadoes.  Are they that bad; am I just being paranoid?  There are risks everywhere you live but just curious." 
Here is my response. I would love to hear how you would answer in the comments section. 
Jamie,
You are smart to be considering various pieces of a move but tornadoes isn't something that would keep me from living in a place. I lived in northwestern Oklahoma four years and can't recall a single tornado. I have friends who have lived incredibly close to destruction when one hit and yet they are fine.
I have lived in several states that have tornadoes and would suggest the best path is to learn more about how to stay updated on severe weather & what to do if you find yourself in the path of a tornado. Remember not everyone takes severe weather seriously so the people who take video rather than taking cover may be more adventurous than others, they may also be at greater risk.
I have the weather app on my phone that alerts me to bad weather but additionally cell phone companies send alerts within specific areas. I take them seriously. When I get one, I take cover. Where I currently live, that means the basement. In a previous home it meant the interior closet. I take my cell phone with me, grab a pair of shoes and sometimes a jacket. I don't go to the front porch or backyard to take video or photos to share on social media.
Hope that helps,
jp