This is a week spent all at home. And you can really see the different kind of stuff I can get myself into! St. Louis will be getting more diverse coverage too since the days are getting longer!
A Serious Majorette — 67 / 365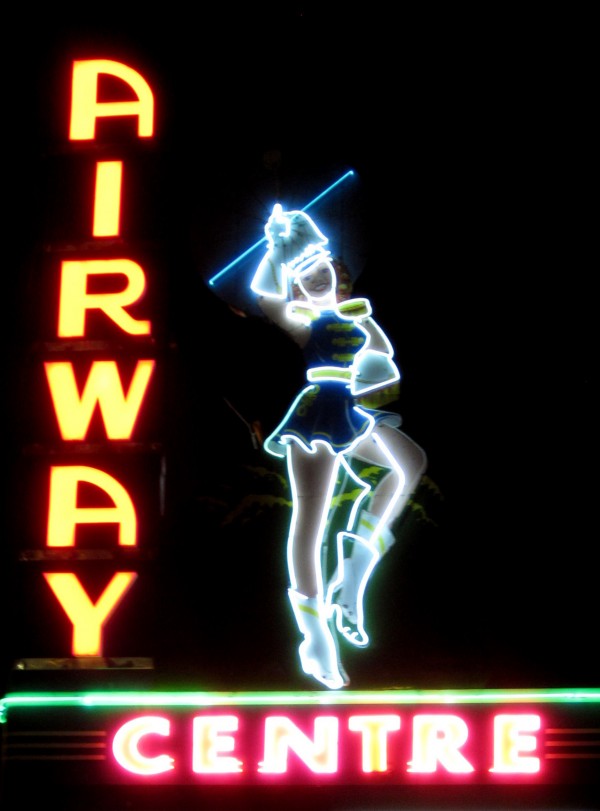 I still remember the first time I drove past this sign at night…. I was really impressed with the neon. Last night I realized it was another day that got away from me without getting a photo I wanted to share. (I had some ho hum shots but who wants to share ho hum?) So as I left the gym I decided to go shoot this sign. I'm thinking I'll be back to do it again and to play with the settings more to see what I can do differently.
Last night the biggest challenge was just getting all the neon on the majorette to light up since her leg blinks. Will put my tripod in the trunk today so its ready for me to play next time.
Relaxing Shower — 68 / 365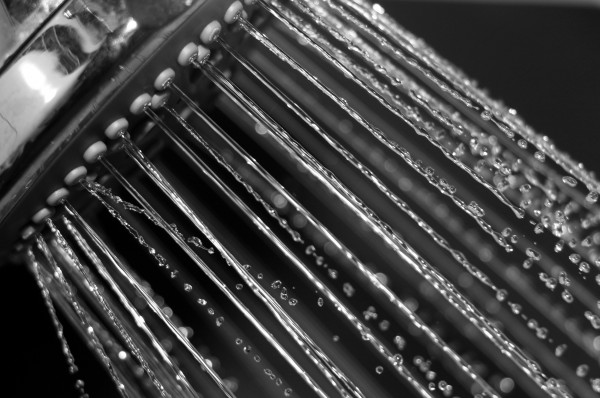 Decided to play with shutter speed today and shot water out of the showerhead. I like the detail I was able to capture at 1/4000. I held a black backing up as I shot to make the contrast strong enough to really separate the droplets from the background.
Afternoon Delight — 69 / 365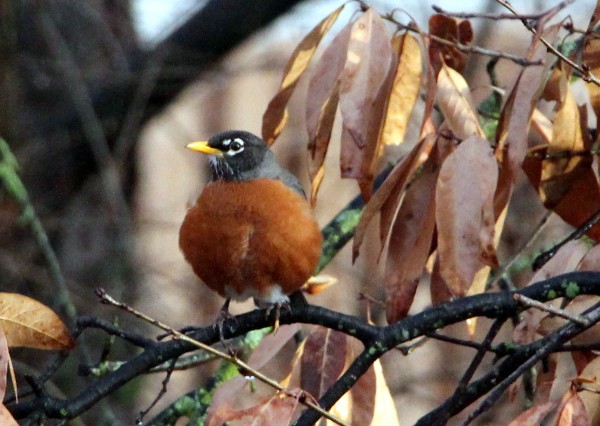 It's been a really rainy weekend, something that is really overdue around here. Throughout the day I took various shots — raindrops on puddles, droplets on the tangled willow branches and more, but the afternoon sun was so perfect that it caught my eye in the midst of some chores and demanded I grab my camera.
Then, as if on cue, as I looked for the perfect subject bathed in this perfect light, a robin landed on a well-lit branch. With the colors of the leaves, the bird could have easily blended away if it hadn't been for the delightful lighting that made it pop! Love the bright yellow beak and the white around the eye.
Kickin Dinner Old School — 70 / 365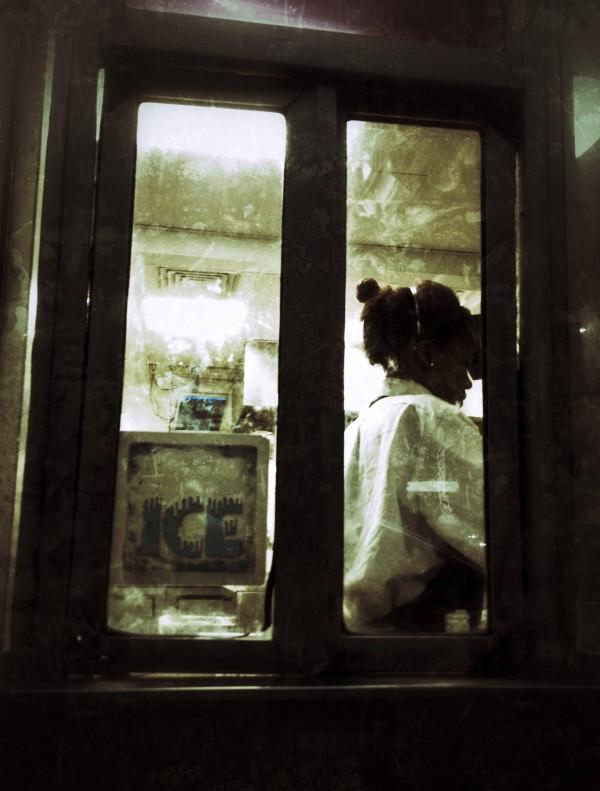 Tonight after working out I was lazy and stopped to get fast food for dinner. Don't do it that often but sure used to! With that in mind, I snapped a photo and aged it some 🙂
Feelin Fresh — 71 / 365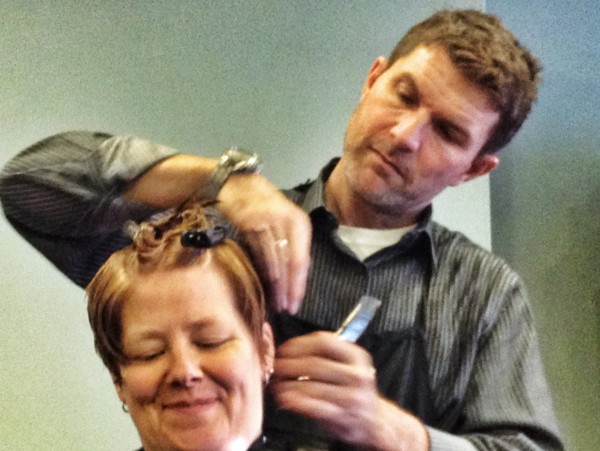 I love the feeling of a fresh haircut! Yesterday as Shawn was giving me a good trim, I took a few photos…. He knew I was doing it. Even said to make sure he looked good (and thin). In every photo though he was focused on the job at hand. Loved the motion in this shot.
Bon Jovi — 72 / 365
Fun concert tonight so I snapped a photo there. Used my point and shoot so I played around a bit, it has a night portrait mode that worked perfectly!
Did run it through snap seed for a bit of dramatic flair.
The Positive Side of Daylight Savings — 73 / 365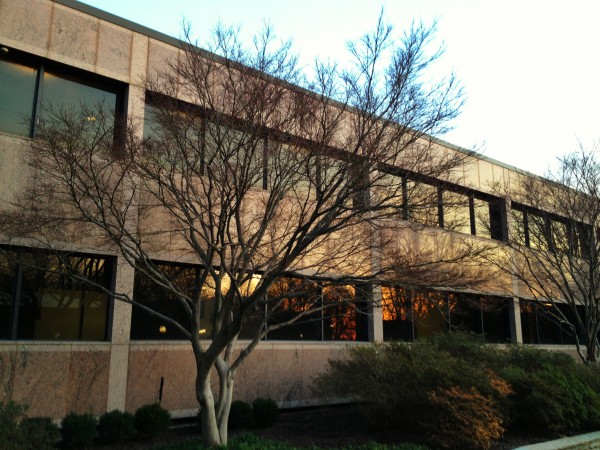 I am not a morning person so the first of the week was hard on me in the mornings but I have to say, that the evenings have been nice. I have been about to leave the office, even after going to the gym and see the sun.
This is a shot from our campus showing the sunset's reflection in the windows.
Do you have a favorite this week?
I'm not sure which is really my favorite…. I like a few of them for different reasons. But I'd love to know which photos grab your attention and why.
Other 365 Project Posts
You can see my other 
365 project posts here on the blog
 or you can connect through my account at 365project.org/JPlovesCOTTON or in this 
album on Google +
. When I started this a few others decided to as well. Here are a couple who continue to post their 365 project photos:
Ryan Goodman of agricultureproud.com is still going through his grad program at UT. He's on the 365project.org site as AR_Ranchhand.
Judi Graff of the farmnwife.com is sharing photos from their family farm on the 365project.org site as JudiGraff
My friend Mark Lathrop needs to get caught up soon with his 365project.org profile SustainableWood.