Last week's 365 project post included a photo that drew a decent amount of attention. I thought because I had edited the photo a good amount, it may be good for me to share the original and the edited version as my mostly wordless Wednesday
Here's the view I saw. It was close to noon. I was standing in the Lakeside Chapel behind the altar & close to the cross. I took photos as my sister went across a bridge and up the hill before turning for this shot crossing the lake and looking at the Rec Hall. As you can see, it was a nice day. The photo was nice too.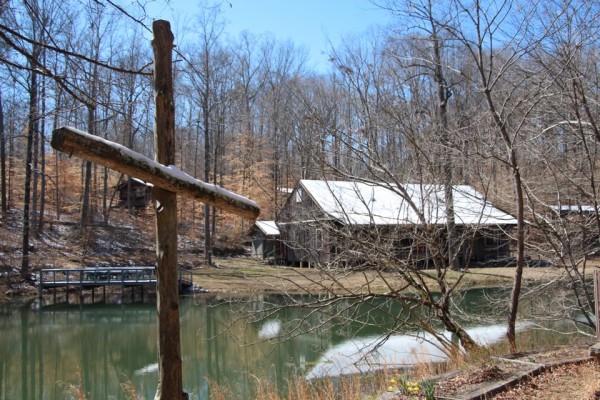 This camp ground is a place of incredible experiences for me, my family and so many dear friends. It has a vivid presence in my memory and a brightness that is rare. In trying to explain the closeness of the camp to my heart, it's hard. My family went here together in the summers of my childhood. As I grew up, I'd go to camp there on my own. Some of the people I met there in these formative, early years of my life are the people I still share so much with…. And my family continues to spend time here, just enjoying each other's company, taking time to decompress and do important things like hike, search for crinoids (a kind of fossil) in the creek bed and just be present in a beautiful place.
The camera didn't quite capture all of that, but with a few quick edits on my iPad (thanks to iPhonographer John Baines for introducing me to Google's SnapSeed), the photo did! I used the drama filter a bit, upped the color saturation a lot, played with contrast…. and voila!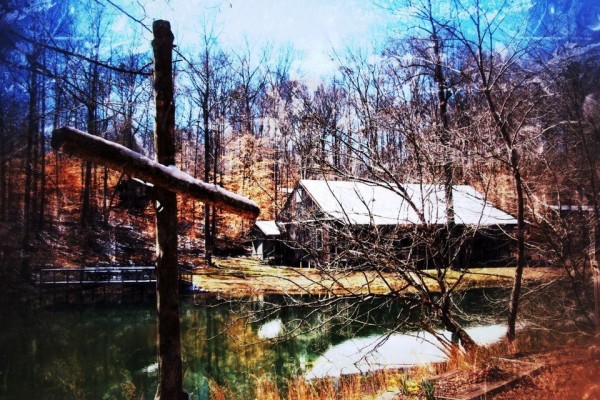 What do you think? Did I succeed?