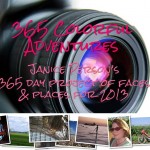 I wanted to share the past week of my 365 project with you. This week included time at home in St. Louis and my Beltwide Cotton Conferences experience. This was my first full week of the 365 project I've taken on and so far I had a photo go up every day on my 365project.org profile and I got most up in my Google+ album too! I think winter may be tough since work days seem to kill daylight, but I'll be good. Looking at the photos together, I am loving that in the future I will have these all nicely cataloged and organized.
I love that so many people are also doing their own 365 projects as well:
Mark Lathrop joined me in the project from day one! He's at http://365project.org/sustainablewood
Judi Graff aka the farmnwife is capturing her shots to share on Google+.
Ryan Goodman of agricultureproud.com is doing a project at 365project.org/AR_ranchhand
Marjory Walker is doing a project at 365project.org/mwalkerluvscott
Karen Goodman is doing her project on her Future Expat blog as well as Facebook
Susi Kleiman of bocafrau.com is doing one too but she's doing it on her other site http://www.susikleiman.com/ 🙂
January 4 — Watching Over My Drive 4/365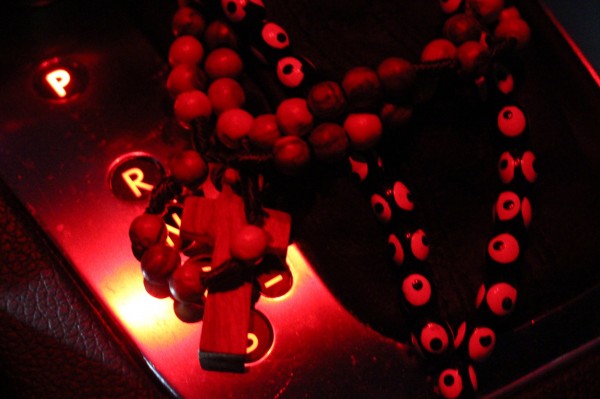 On several late drives, I have been intrigued by the interior lighting in my car. There are tiny red pen lights overhead that illuminate the gear shift perfectly. But for me the lights really tend to remind me about the two things I have watching over me in the car — a set of prayer beads (nazar boncugu or the evil eye) from a trip to Turkey almost a decade ago and an olive wood rosary that I bought in Israel a few years ago. I thought about capturing the photo last night but didn't have my DSLR with me so I took it with me today. Somewhere in my mind the contrast of the red light that is typically associated with demons and the white light of protectors I have along for the ride seems memorable. Looking at this, I'm surprised I was able to get such a crisp image without a tri-pod… the light was so soft!
January 5 — Philippine Pesos 5/365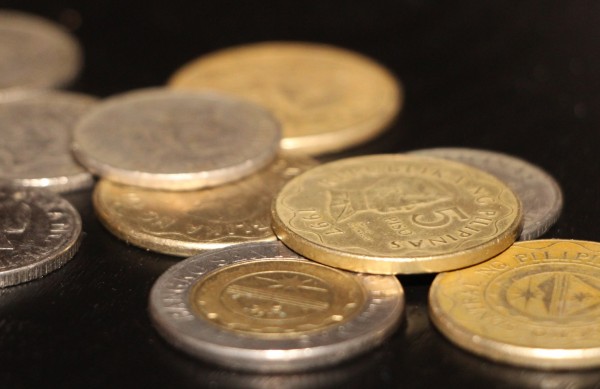 Decided to play with focus and aperture tonight. At the same time, I was dreaming of taking another great trip so I pulled out some coins from a trip to The Philippines a few years ago. With all of the shots I took, I liked this one…. with the focus on the golden 5 peso coin so that you can clearly read "Philipinas." Love that the coins in the back almost look like blanks even though in your hand they are just as clear as the 5 peso coin.
January 6 — Stir Crazy 6/365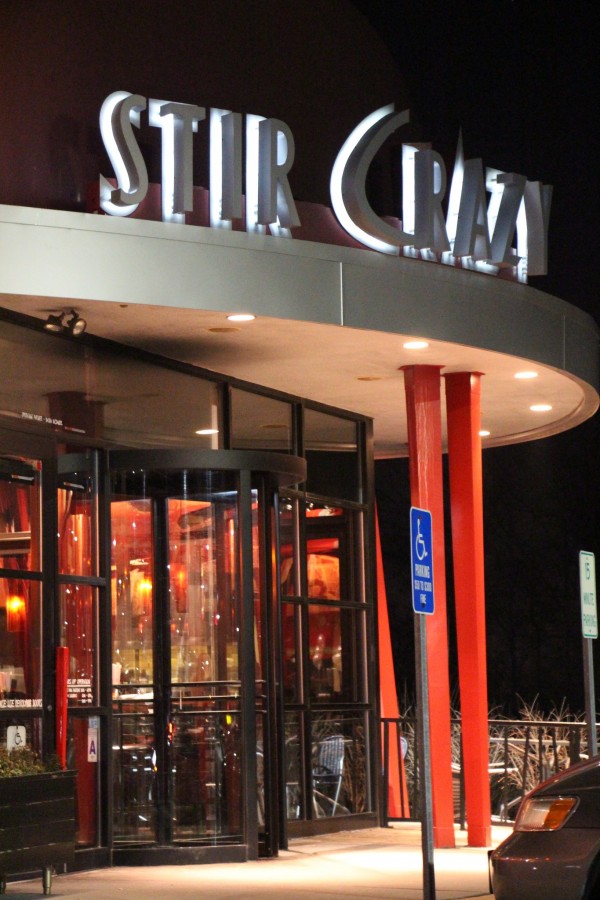 This morning I had every intention of sharing a bright sunny photo today, then my friend Lakesha Brown called and asked if I wanted to have dinner. Love catching up with her and Chris Miller! I decided instead I'd take a picture while we were out but I get to having so much fun that photos slipped my mind until we were parting ways. The front of the restaurant we met at is so neat, I decided to shoot it. Did several shots and decided on this one…. I've always liked the giant chopsticks out front. The colors also play with your eyes a bit. Thought about editing out the handicapped sign but also sort of like the splash of blue.
January 7 — San Antonio Sidewalk 7/365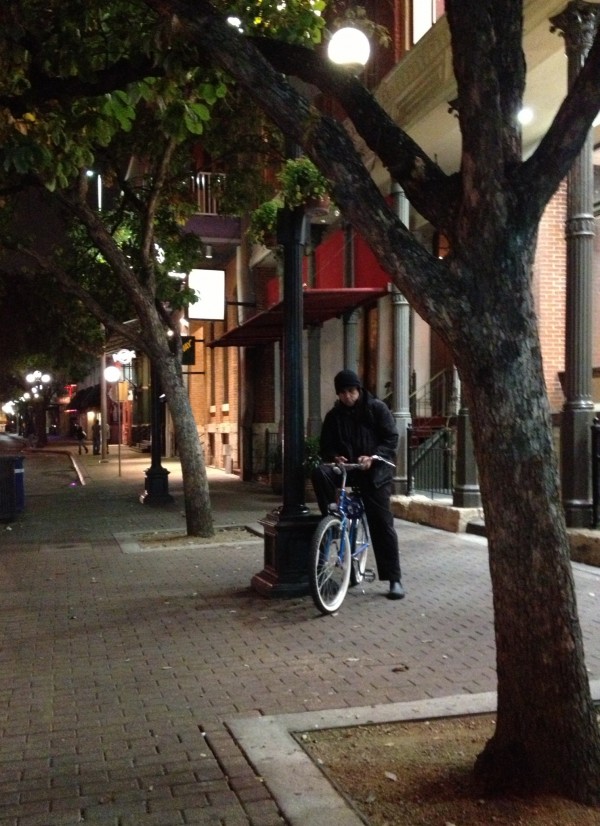 I am traveling this week and so cameras used will be all over the place…. I had taken a bunch of shots with my iPhone and my P&S but settled on this quiet scene in San Antonio, just above the loud Riverwalk where everyone goes for dinner. I just like the easy going feel of it.
January 8 — Me & Mr Ray 8/365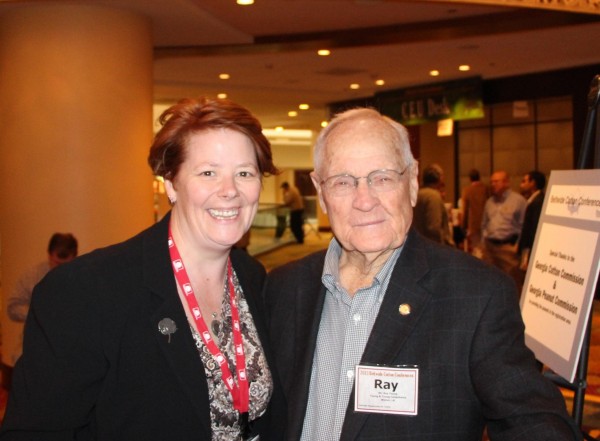 I'm glad I didn't set too many rules for myself cause today I just really want to post this photo. 🙂 It is a picture of me and a dear, dear friend. I set the camera and gave it to a crop consultant to snap this photo of me and Mr Ray Young.  Mr Ray is a cotton farmer and crop consultant from Louisiana. He is the first farmer I ever went out to the farm to interview. I had done quite a few interviews via phone, but it was a game changer to be in the field. I wasn't sure whether I was getting the right information or not, but remember feeling like there were no stupid questions and that I could ask anything. He talked through his farm in detail and learned so much! I don't get to see him nearly enough since I am now 8 hours further north of him than i used to be but today I had a chance to visit with both he and his lovely wife Mrs. Dorothy. I definitely know this is a day to remember, so this is the perfect picture to capture my day!
January 9 — Prickly Pear Goodness 9/365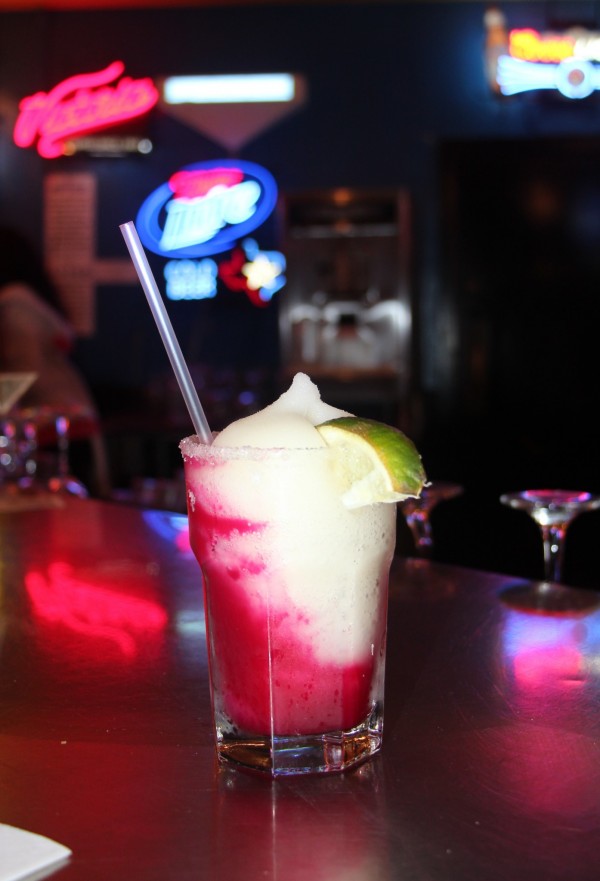 For years, a trip to San Antonio has meant good times with great friends, many of which have included my favorite margaritas on the planet — the prickly pear margarita. Puree from prickly pear cactus fruit is swirled into a traditional frozen margarita. Its beautiful and the combination of the tart lime and sweet prickly pear, just sets me in a good direction. Taking photos of this one was easy to do…. I was sipping on my own while photographing the one I had ordered for a dear friend. 😉  Really liked the colors of the neon in the background and the way it reflected on the bar.
January 10 — Serendipity & Louisiana farmer George LaCour 10/365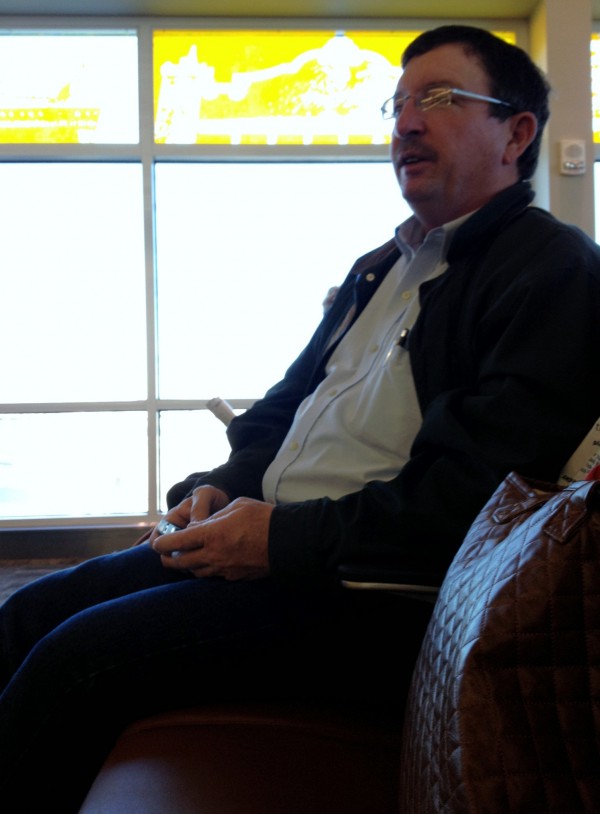 With a gathering of a couple of thousand people who love cotton, there is never enough time to visit all of the folks you know. Running into George LaCour at the airport gave me a chance to get caught up on his farm.  He finished sugarcane harvest on Sunday and Monday headed to the meeting where he spent a lot of his time focused on new technologies for the cotton gin he has. Being he's from South Louisiana, he still has one crop in the field over winter — it's another of my favorites — crawfish!  In a wild twist of fate, he had the seat next to me on the flight so we were able to continue our visit talking about his farm, friends in common and more.  This is another iPhone photo so it didn't stretch my photography skills but it's a great addition to my memories for the year.
How was your week? What images grabbed you?
Related articles