Film festivals have always held a certain amount of intrigue for me. As someone who has studied a range of communications and who loves movies, it makes sense. What doesn't make sense is I hadn't ever attended film festivals til earlier this year when I caught the documentary Human Nature at SXSW. That film has a depth of science and emotion both. And here I am, months later all worked up about seeing another documentary — They Look Like Trees — at Cincinnati's Over-the-Rhine International Film Festival.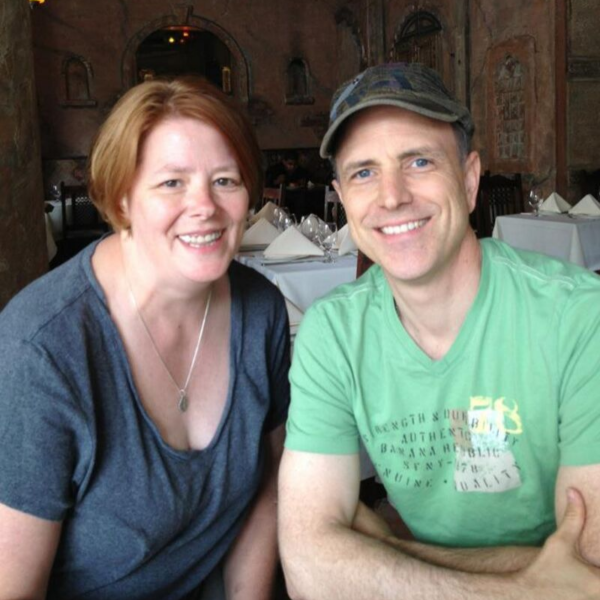 This one feels personal since a life-long friend filmmaker Drew Moore is the director behind it. If you've been reading the blog for a while, you may remember his short film on the rebounding of his neighborhood / Battery Park City in the years after 9-11 devastated it.
Over the years, Drew has done several projects and I've always been amazed by his work at a distance. In addition to the short documentary, he's done cinematography on several web series and short narrative films. He also acts. In fact he's got a supporting role in the horror film "The Shed," that is coming out November 15, from the producers of "Saw" and "Hatchet." However, knowing this feature length documentary is his first and has been accepted to a festival… I decided I had to see it and see Drew work the film. I love seeing people in their element!
"They Look Like Trees" follows Chuck Guy who has suddenly lost his sight after 60 years of perfect vision and is awaiting retinal surgery — his only hope of recovering it. Having recently buried his mother and now living alone on a violent, drug-infested block in Nashville, Tennessee, he forges an unlikely friendship with his next-door neighbor Eddie Cox, a blue-collar retiree and neighborhood busybody who couldn't be more different. In this cinéma-vérité exploration of blindness, fortitude, and friendship, Chuck reflects on wide-ranging subjects such as queer history, literature, and his own life, while struggling to face a very delicate surgery and its aftermath.
Drew says, "Our two main characters — Chuck and Eddie — are so magnetic and compelling. The film takes us into the daily life for a newly blind person and the connection to two very different people who are not only placed together but find they need each other too. The film closely resembles a fictional narrative with three acts and a clear dramatic arc and is dramatized by the characters words and actions." 
Now Available for Download
Update August 2020: "They Look Like Trees" is now available for digital rental or purchase through Amazon. It will be a break from the endless streaming and you will see something real, something moving. Feel free to search for it on your browser or click this affiliate link. There is a discount for early access!