One of the biggest reasons I took my big Labor Day roadtrip this year was I had never been to Montana. As much as I travel, I only have a few US states left to visit and my friend Jude has been pushing me to see her current home state. It seemed like as good of a time as any to go.
Downtown Bozeman Rocks
The start to the day was brunch at the Cateye Cafe (photos shared in the previous post linked). We were both rather hungry so I didn't pay attention to much of the downtown area as we walked to the Cafe, but as we came back out, I realized that it was a beautiful downtown!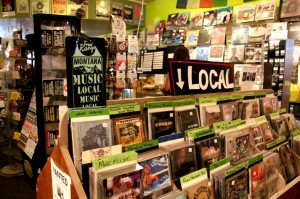 So many great shops and a lot of eye candy in the windows making me want to go in. The one that totally grabbed me? Cactus Records! As we walked in, the music grabbed my ear as various funny sayings on t-shirt grabbed both Jude & my eyes!
I instinctively asked aloud whether it was John Lee Hooker and Jude laughed saying she had no idea! Later, when I saw someone behind the counter I asked about the tunes and was happy to know I'd gotten the ID right. I'm a long-time blues fan but I didn't recognize the album…. yes, I ended up buying it. And several other things!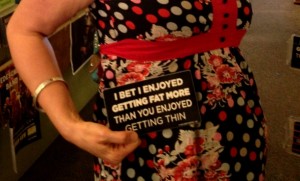 There were quite a few novelties, bumper stickers, etc and with Jude getting a baby bump, this bumpersticker was just too perfect…. she had to share it. As someone who has been losing weight, I have to say she was most definitely right!
We wandered in and out of shops looking at boots, dresses, antiques and everything else downtown Bozeman had to offer before deciding to take a drive into the countryside. That was a really good decision!
Seeing Big Sky Country
Since I had left Yellowstone as darkness fell, I really didn't see any of Montana as I drove into Bozeman. Jude said back out that side of two was one of her favorite places to wander around and take photos so I said that's where I wanted to go! And just check this out…. I definitely made the right decision don't you think?
As soon as we turned off a main road, I was asking Jude to stop for me to hop out and take photos. Luckily, Jude said she does the same thing so it was no bother. We were taking in the area…. at first, there were hay fields, then the land got progressively rugged as we got to the hills that had once been off on the horizon.
The ground there was the kind of land that doesn't produce much in the way of vegetation, but it does work well for cows! And I figured after having visited with Jude so many times and yet having never seen cattle when I was with her, it was overdue.
I took loads of photos as the lighting and colors changed. So many that again I had real trouble limiting video again so I both a short and a long version.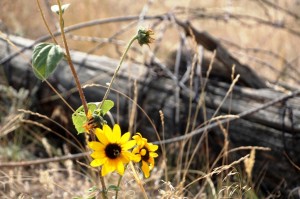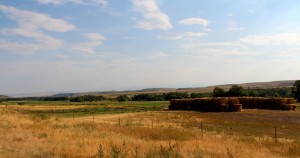 Checking Out Big Timber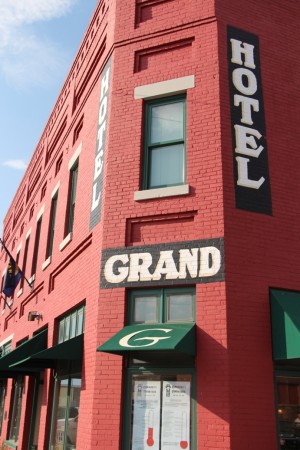 It was a pretty warm day and after wandering around in all that dry air, I was thirsty! So we headed to the nearby town of Big Timber thinking we'd go to a really cute coffee shop there, but they were closing up as we arrived. It was a really cute town… that sort of small western town you see in movies.
With the coffee house closed, we had to go to the Grand Hotel for a drink at the bar. 🙂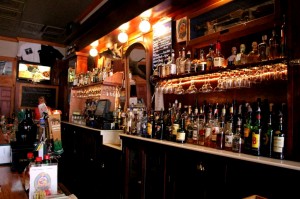 I was so glad to have Jude driving that I was a bit nuts! I was snapping photos the ENTIRE TIME it seemed! On the way home though, there was lots of things for me to look at. But more than anything, I loved looking at the sky, the mountains and the ranches and farms in the foreground. I mean, just check this out. How could you not take photos?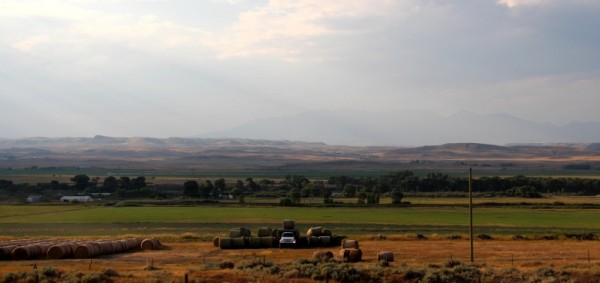 The Bozeman Farmers' Market
Jude had to get to the office for a conference call so we said our goodbyes and she headed to work and I headed to the Bozeman Farmers' Market in Bogert Park. Having not been to the park or market before, I got there and had to walk throughout the market to see what was up. I ended up buying several things including a bag for myself, some kettle korn for the drive and fresh berries for breakfast.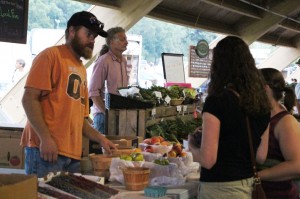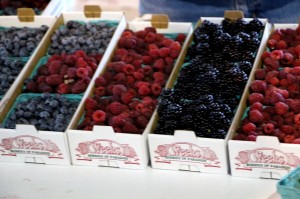 It was interesting to see the types of booths that were set up. Since it was late summer, there was a variety of fresh fruits and vegetables, but there were also a lot of gifts, etc. There was a booth selling hats, scarves, etc. that were knitted with fiber from alpacas and they actually had some of the alpacas there for you to check out. That is really some marketing! I'm guessing it helps contribute to the premium they were asking too cause the prices seemed a bit high for me.
I decided to grab dinner at the market too and found the wood-fired pizza booth was calling me! It was YUMMY.
More Photos of Bozeman
Here's a 3 minute video of photos from my day in Bozeman. If you would like to see more of the photos, forgo this version and check out the double length version of my Bozeman pics.
Related articles