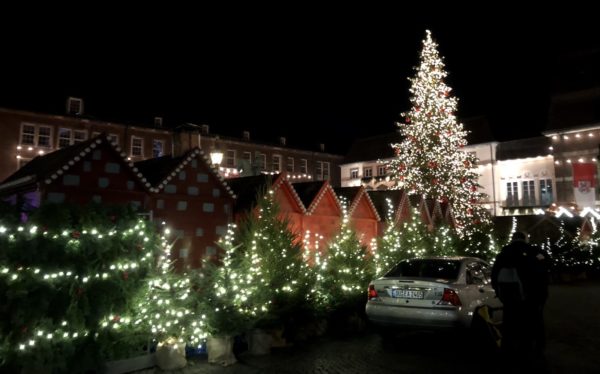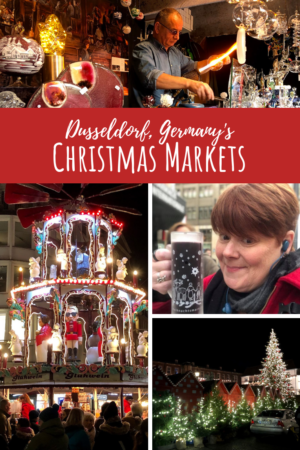 Christmas markets in Europe have been part of multiple vacations. And after the latest experience — checking out the markets in Germany — I am really thinking I should make it a habit. A few years ago I spent my birthday in Budapest, including the Christmas market. I also loved the Christmas markets in the UK years ago when my sister and I traveled around Oxford, Liverpool, etc. It is an amazingly upbeat way to spend some time during the holiday season!
In case you haven't had the chance to experience them first-hand, let me tell you why this deserves to be on more bucket lists!
What is it about Christmas markets?
Growing up in the US, I have to say Christmas time has a few festivals or fairs. You get used to churches having something. The things I grew up with are nothing like the European Christmas markets. The markets provide a focal point for community to enjoy together. The atmosphere is festive and there are also a lot of cool things to check out of course. My favorites are some of the local handicrafts, mulled wine and all the great foods!
Let's break each of those down a bit.
Handicrafts at Christmas Markets
I love seeing glass blowers work on new pieces of art and talking to the people who have been painting pottery. And I can't begin to tell you how many Christmas ornaments draw a girl's eyes! I also bought a new cookie cutter — had to get a tractor I saw!
Mulled Wine
This may be the best reason to go to a Christmas market in my humble opinion! For those who don't know, mulled wine is a winter version of sangria — some spices, fruit juices with red wine and it's served warm! By the time I had been in Germany two weeks and finally at a Christmas market, I had to have some ASAP. Here's a recipe for mulled wine on Give Me Some Oven that I'm going to try. I may have started my birthday with a couple of glasses of mulled wine before realizing I should have something to eat. And now I have those great souvenir cups to enjoy!
All the Foods to Munch!
One of the greatest things about festivals is always the foods. There were various choices and they varied among the half-dozen or so markets I went to. However all foods tend to be easy to eat on the move in Dusseldorf (whereas Budapest's biggest market had lots of tables all around as there were more full dinner options). There were sausages of various types, fries, lots of sweets too — the gingerbread cookies are especially nice!
Navigating Dusseldorf's Christmas Markets
Christmas markets are such a draw that frequently hotels have brochures or maps to help you navigate the markets in that town and most are available online too. In fact, before I got on the plane to go to Germany, I had checked the opening day information and discovered the map of the Christmas markets in Dusseldorf on a great dedicated site. And printed versions of the online brochures were readily available and helped me make sure I was hitting all of the markets! With the way city streets go and the varying differences in sizes, I would have totally missed some of the markets. Loved that the brochure gave me ideas on what types of booths each had, numbers of booths, hours of operation, etc.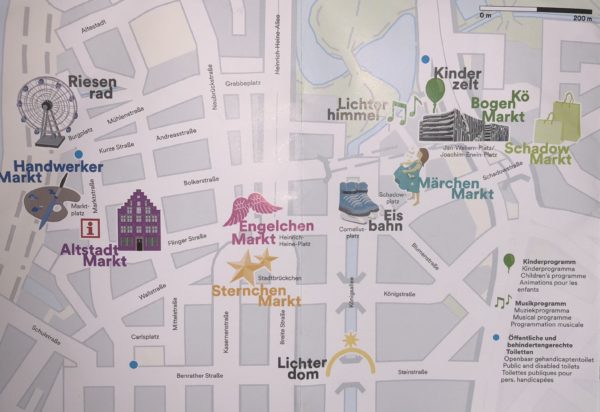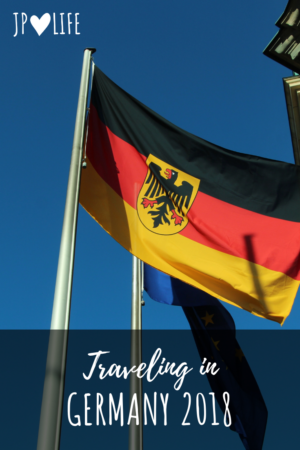 Have you been?
Would love to know whether you have checked out German Christmas markets! Going to the country to speak at a conference in Germany for work was just the opportunity I needed. And I was excited that I could add a bit of time to stay over for the Thanksgiving holiday as vacation. In fact, I asked a friend this week if she may want to do some European travel next year during the markets… the question is where to go! Would love to hear any suggestions you have.
Don't forget, I'll be writing a series of posts about the 2018 trip to Germany. The photo at right will help you find all the posts that are about what I got into.