Spring may not officially be here and it may not stay long but for today, it was spring-like in St. Louis. I have had a few days of short top-down drives from the office, but today was Saturday so I could really enjoy the 60 degree temps St. Louis had. And to feel the wind in my hair. As I wandered the backroads of Illinois, it occurred to me that I have learned a lot about maximizing the enjoyment of fresh air vehicles. Today I saw a couple of folks driving seemingly new convertibles, which prompted me to ponder a few things, so I'm starting a series of posts on enjoying top-down days! Feel free to pass it along to friends or simply get some of the tips in your mind in case you choose to rent a convertible!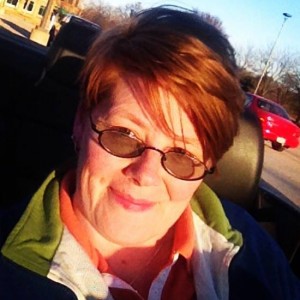 I love the first few days of spring, where you can FINALLY enjoy the warmer temperatures. But I can also remember the early days of owning a convertible when I would get too cold and have to put the top back up. Now I've become a bit of a pro at managing the car so I can really enjoy the weather. Here are some of the tips I've found to be helpful to me:
Today temps were in the mid to high 60s! If I had been walking on a track, I probably would have broken a sweat! It was marvelous! But I was taking a long drive and sometimes was at highway speeds.
Rolling Windows Up or Down in Your Convertible
For people who don't have a convertible, rolling the windows down may be the first sign of truly great spring weather! For convertible owners, we can't wait to put the top down… see the sky above, feel the wind in your hair, etc. However, we frequently have temps that are cool enough that going top and windows down may be a bit much. so having the top down and windows up, makes a great option.
The windows are also a great defense against high winds if you are on the highway or on crazy hot days, they may give you a chance to catch a little air conditioning. However, you know winter is really behind you once you can put the top and windows down and really enjoy the weather full-force!
I do want to note that passengers in the backseat don't have the advantage of the windshield guarding them from the wind and once over the windshield, wind frequently puts its entire force right on passengers in the backseat!  It's important to keep an eye on those folks and you may need to raise the windows even if it's not for your comfort!
Using the Windscreen

As I got ready for a nice long drive, I had to pull the windscreen for the backseat out of storage.  That net screen is such a small thing, but it makes a big difference in how much wind smacks me in the back of my head! I especially appreciate the windscreen on days where it is in the 60s or 70s to make sure I don't get too cold. I use almost anytime I have the top down on the interstate so I don't feel beaten to shreds!
Dressing in Layers
As you can see in the photo of me on one of our first really good convertible days, layers are the convertible owners friend! I find a wind-breaker can really make life easy for me in fall or winter….. a hoodie is a great option once it warms up a bit but you will be out after dusk. The back seat and/or truck of my car frequently holds an extra layer or two.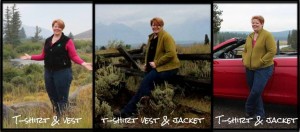 It was funny during my trip to Montana how often I seemed to change clothes in the course of a day, but in reality, it was just changing the top layer or so. The day where I drove up into Grand Teton National Park & Yellowstone National Park let me put together a bunch of combinations as I enjoyed the fresh air and remained comfortable. The changes in altitude and the shifting weather patterns, meant layers came in handy!
Turning on the Air-Conditioning or Heat
Well, I have to admit it happens. Sometimes the energy you get from having the top down, that unique connection to the road, overrules the temperature. And yes, I have resorted to turning on the heat or air-conditioning to make the car more comfortable. It works.
Seat warmers?
I didn't have seat warmers in my Jeep, but have to tell you that I have grown accustomed to them so much, that I can't imagine having a car without them. And they are actually more effective with the top down than the heater! You'll really enjoy them!
What did I miss?
Those are the things I captured but I'd love to hear what makes the convertible experience primo for others!
Related articles