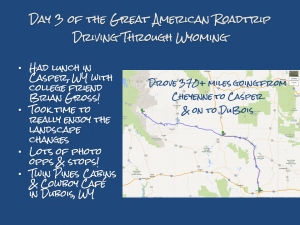 I have gotten a bit busy and haven't kept up with the videos & posts from my great American roadtrip the way I wanted to, but I decided I really wanted to pull from all the cameras, video, etc. And then I get caught up in looking at all of the detail & reliving the trip! It was truly great!
On Sunday, I got up a bit slow…. was nice too! I drove to Casper slow too. Stopping to take photos of things like drift fences used to control snow holding patterns on pastures, etc and the wide open plains or rock formations. Virtually the entire day was spent in the car or near it getting in & out, checking out the scenery.
In fact, it was this day that I got to snapping panorama shots that I later played with to showcase the roadtripness of the whole thing. Which of these two is your favorite?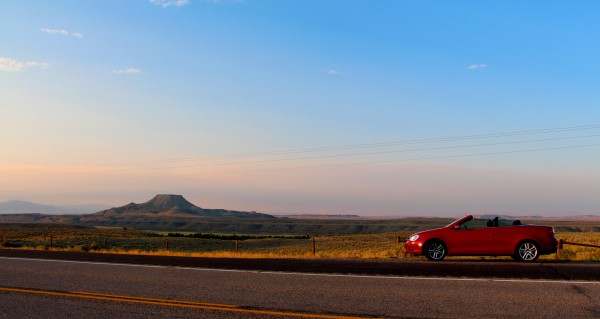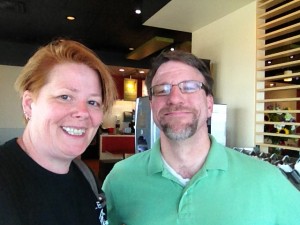 There was one really talkative break in the day…. lunch with my college friend Brian Gross. I'm not even sure I've seen Brian since college! It has been a long time for sure. We picked up without skipping a beat. We talked about what we were doing now, how our families were doing, and a bunch of our college friends.
It was definitely a great chance to see the part of the country I had several college friends from and hadn't ever really seen it. And I took time to really enjoy it, using my GPS to be sure I would get almost all the way to my next stop before sunset was over.
Instead of putting a bunch of photos here, I made videos — some video shot that day and a lot of photos too. the long version is about 7 minutes long (could easily have been twice that long. The short version is pulled from the long one…. the photos and video are the same, there are just a  lot more in the long version.
Driving Through Wyoming (Short Version)
Driving Through Wyoming (Long Version)
What do you think of Wyoming?
Related articles