Last week, my niece Georgia and her son Jake came to visit during a few days of his spring break. I've been looking forward to it for months! And since we had a limited amount of time for their visit, we had to prioritize (something I obviously failed miserably at when selecting photos for this post!)
Making the Initial Short List
The ideas I came up with thanks to my friend Heather's input as well as the reviews from friends Marjory and Samantha who each made spring break trips up this year. I helped sort out some of the ideas on things to do. So I sent a list of ideas… giving Georgia and Jake suggestions to work through:
We decided that Jake would look through websites and help us decide. The visit would be Wednesday  afternoon through Saturday morning. So Georgia decided we needed to focus on one thing per day and then we could add little stuff as it made sense. The list came down to the top 3 things for us to do.
The St. Louis Gateway Arch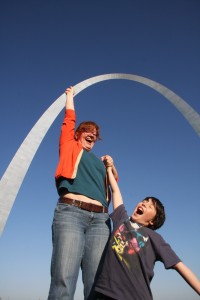 The St. Louis skyline is one of the cities that is easiest to pick out for most Americans because of the unmatched Arch that is a monument to the city's role in the US's westward expansion. The Arch is part of the National Park Service's Jefferson National Expansion Park. Jake & Georgia had heard about it from Cheryl and he really wanted to check it out.
Here are some highlights:
We bought tickets online via the Core of Discovery which was great. Not only did we not have to kill time unexpectedly, but we also got free parking.
Knowing what time we were going to get to go in, really helped us plan the day.
Jake really enjoyed checking out every window and the sights below, whether it was the shadow of the Arch seeming to circle the helipad, the baseball stadium or the neighborhood where I live (ok, he couldn't really see that, but we got close enough).
There is a lot of room to run and play when you get back down from the top…. something that comes in handy with 9 year old boys!
After the trip to the top, we played in the park for a while and took a carriage ride.
There is a great documentary by Charles Guggenheim about building the Arch called "Monument to the Dream" (available from the park's store or from Amazon) that is based on footage shot as the Arch was built. Rather than watch the documentary while we were there, we decided to buy a copy and watch it later at the house. Future guests can watch it before they go if they want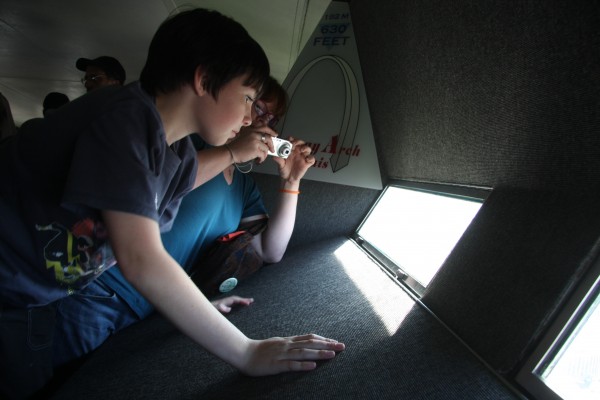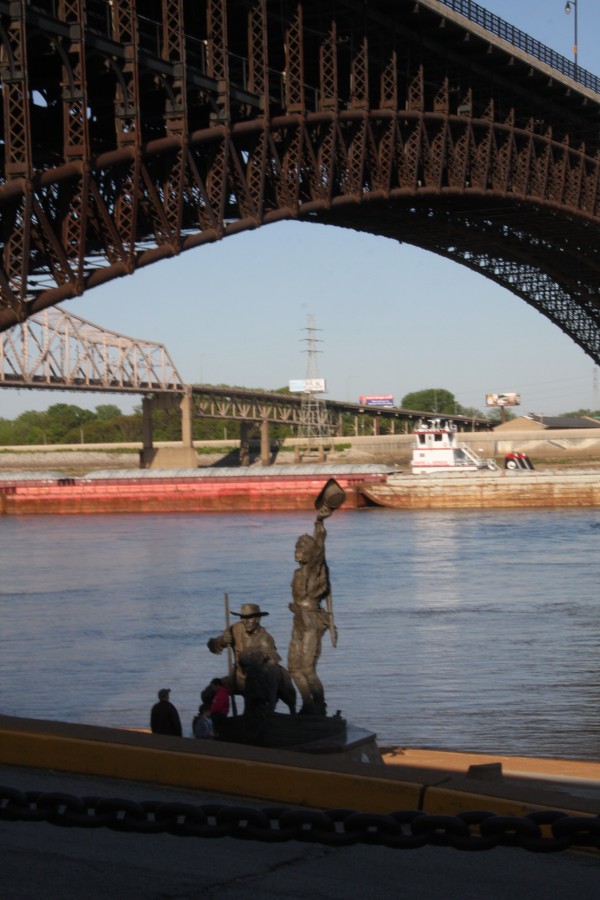 .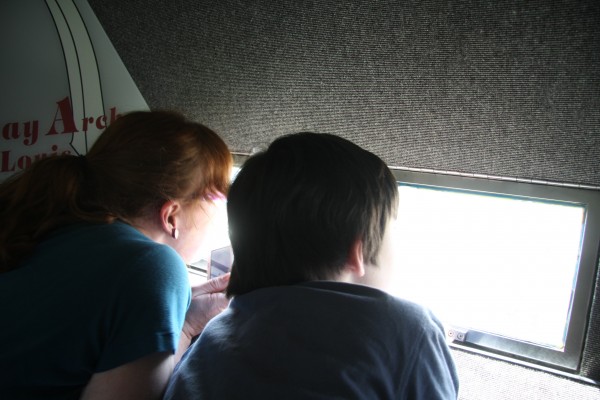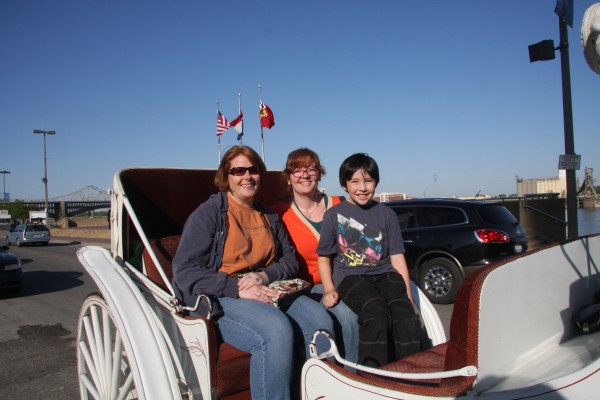 St. Louis Zoo
Since I had gone to the St. Louis Zoo before, I was pulling for this to make Jake's list. When Marjory and I went, we walked with the girls around and around for a long time, but we didn't get to all of the exhibits. Samantha took her kids to the zoo too….. they had a great day of it. I wasn't sure we'd make it with Jake either but since he was several years older, I thought we'd be able to make more of it. And we sure did!
I enjoyed the St. Louis Zoo so much on my last visit that I went ahead and became a member. I love that the zoo here is free but there are a few add-ons that are fun that membership provides. Joining will let me take other guests and will encourage me to return even if its just to walk & take photos.
Even with a healthy breakfast on the front-end and a nice lunch break, doing the whole zoo is a real push. We enjoyed it but I was glad we had prioritized exhibits early by looking at the map. He wanted to go first to the big mammals — rhinos, hippos, elephants, etc. but also let us know he wanted to see penquins (his sister's favorite) and kangaroos (he hadn't seen them before). For the record, the penguins did not attempt to bite us or anyone else while we were there, guess some folks just bother them. 🙂
Most of the big exhibits have multiple viewpoints for you to check. If you can't see elephants when you first come to their habitat, walking a bit more you will probably see some.
After walking around for a while, riding the train around was a great break and there are animals you can see along the way and tunnels that make it fun too.
Lunch in the zoo was pretty reasonably priced. There were some healthy options too so we stayed there for lunch and continued on.
Wallabies seem to make the kangaroos more active…. loved watching the two play like young kids taunting each other.
There are a number of docents or volunteers in various areas of the zoo…. If you see them, find out what they have going on. The description of alligator vs crocodile jaws and the way the physiology really helps them hold onto things had Jake eating out of the lady's hands.
We were there for five or 6 hours, walking most of the time. It pushed all of us to close to our limit. So a little drive to Ted Drewes was a perfect way to recover and a little dairy never hurts!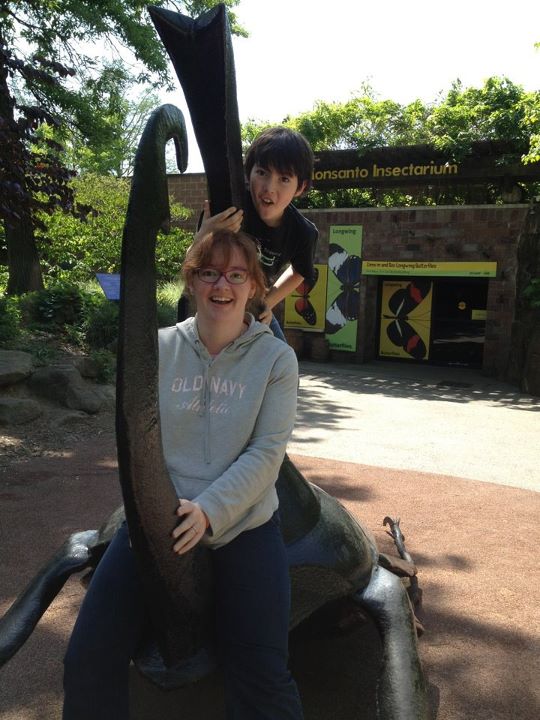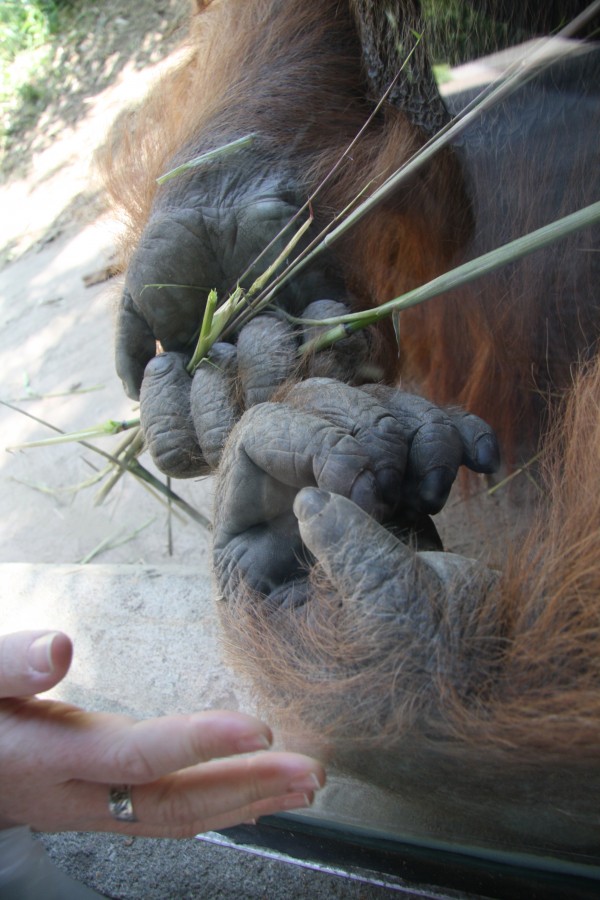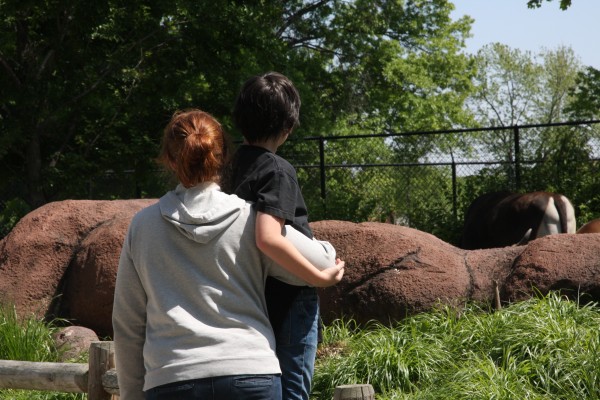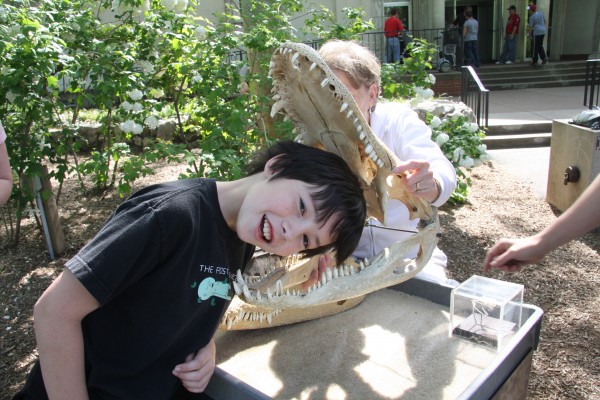 The City Museum
I don't know how to describe the City Museum. It simply is an amazing place. Think of Willy Wonka creating a museum and you may be getting close. For the three of us, we frequently had trouble making choices about what to see or do next. So much of the museum is really active — crawling through pipes and caves in seemingly mystical worlds to find a great slide that speeds you back down so you can climb again — but there was also great quiet time watching a magician and doing art projects. Georgia said time and time again that this was the coolest place she's ever been and she didn't mean just for Jake! Some things I think that stand out for me with the City Museum:
There environments vary from absolute sensory stimulation to calming… something that's really important when you're spending hours there with kids.
If we had gone on a sunny day, we could have easily been there a full day. Wonder if they would consider a nap lounge to make that more doable. 🙂
We all should have worn sneakers that lace up (the website gives great suggestions which we failed to check for). Slip on shoes are a mistake for climbing through the various areas. And although some are made for folks much smaller than me (seriously I saw some kids going through spaces that were unbelievably tight!), its good to enjoy it with the kiddoes.
They have various areas where you can take a snack break. The smell of cookies hot of the oven overwhelmed us… they were tasty and didn't cost too much either! They heven have adult beverages.
There are some things you will want to stay away from if you are  claustrophobic or scared of heights. No worries, there is plenty more to do.
Some of the most simple things were most enjoyable — running up and down skateboarding ramps seemed to keep some of the boys busy for hours and there is an exhibit that is basically crawling under the bleachers for another area.
At 9, Jake seemed the perfect age for the place. He's adventurous enough to try lots of things but also knows some limits. On the other hand, there were several groups of teens and young adults that seemed the perfect age too! And I was impressed with the number of options for younger kids too.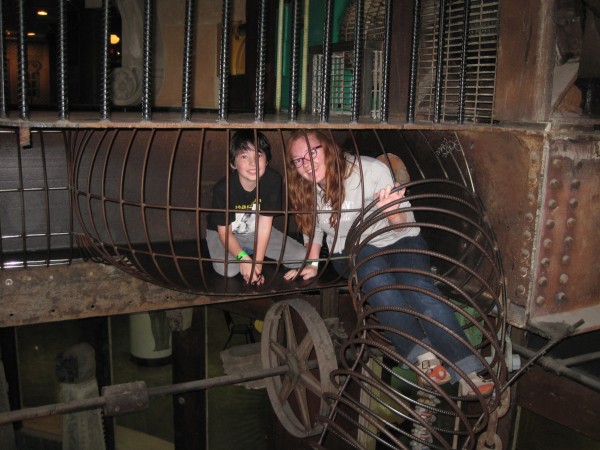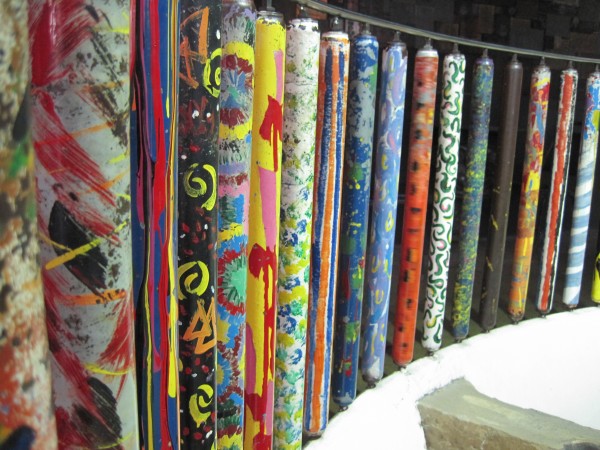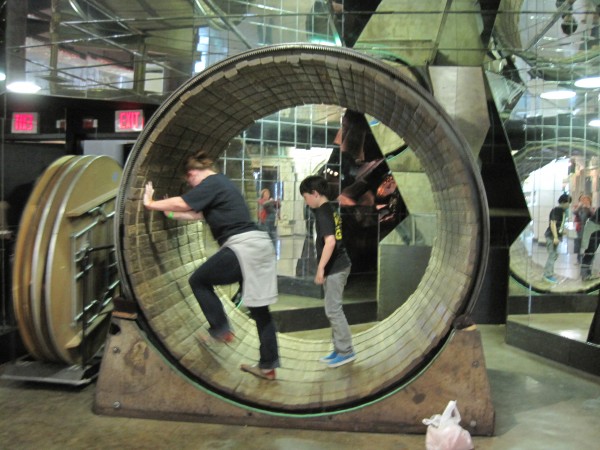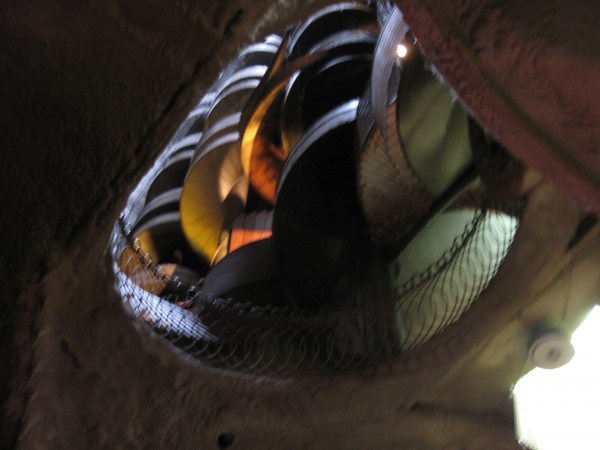 What else should I give a go in St. Louis?
[slideshow post_id=12219]