Each year,  millions of Americans take a little time to celebrate Earth Day on April 22 (last year I captured a lot of things various friends had on tap for Earth Day). This year (2012), Earth Day is on Sunday so I wonder if there would be differences in how it will be observed or celebrated. I think that it increases the visibility of Earth Day events to have it fall on the weekend for many Americans who rather than going to their office or school, have a chance to choose what they do to mark Earth Day in some way.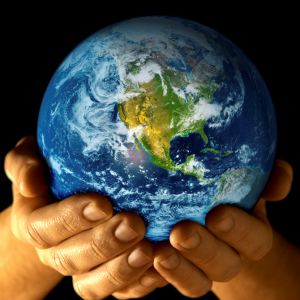 What is Earth Day? Tell Me About Earth Day
Earth Day got its start in 1970 which was in many ways a high point for some of the energy consumption, but the breaking point that made people understand that things had to change was when there was a major oil spill. And although there is not some annual problem on this scale to prompt Earth Day, there are lots of big and small things that each of us can do to have a positive impact on the environment. Setting a specific day on the calendar also provides a specific time upon which the environment is the focus of education, community events, etc.
Ways to Observe Earth Day
In my opinion, there are probably millions of ways people observe Earth Day. Some go to major events like the rally on the National Mall or something closer to home like the St. Louis Earth Day (SLED) Festival in Forrest Park where there will be entertainment as well as opportunities to learn about recycling as well as recycle some of the items not normally taken curbside. These sorts of events are being held in cities and towns all over the US and provide great opportunities to have discussions about our environment and the things we each can do.
I asked how people would spend Earth Day and I got some interesting replies:
 @CulturaBiotec said:  @JPlovesCOTTON Sailing in Islamorada (Florida Keys)
 @agrilifewhitman said:  @JPlovesCOTTON – On April 22 we're hosting a BBQ to celebrate Earth's great bounty. Eating stuff we raised, killed or caught ourselves. Mmm.
Jan of SlowMoneyFarm said:   Normal chores are an every day thing. Will also probably (depending on weather) be transplanting some peppers and tomatoes. If not done before then, cleaning & disinfecting feeder and waterers for chicks due in next week, hauling manure from under rabbits to raised bed in front and probably another round of seeds started.
Melissa of JMJ Laurent said:  Sunday we will be bleaching and filling our 15 hummingbird feeders! Saturday is our 4th Annual Plant Sale in Nacogdoches and I have lots of plants this year-hope the weather cooperates. We still have 4 cows/heifers yet to calf but they could go any day now-the cows are bagging up-I'm keeping my binoculars close by! Our rescue donkey is providing plenty of fertilizer. We had 2 canadian geese show up last night to eat the feed the horses dropped. I'm planting my wall of flowers this weekend too. I have a cattel panel up between 2 T-posts where we plant morning glories and moon flowers so we have a wall of flowers at dawn and dusk–that smells fabulous!! My seeds I started in the greenhouse are germinatiing and it won't be long before they can go into the ground. I just love Spring!
For me, celebrating Earth Day tends to be more personal than a crowd activity. This year, I'm hoping to spend at least part of the day visiting a friend's farm for the first time. I hope to learn about some of the things this family farm does on a regular basis that has an impact on our planet in addition to the impact of bringing food to our tables.
One of the things I need to do this weekend that's earth friendly is connected to my continuing New Year's resolution. I've been eating healthier, exercising more and losing some of the weight I want to get rid of. I have clothes that no longer fit and that need to go away. I have been donating them to various efforts to provide professional clothing to women who are looking for jobs, or who have limited resources. Really worn out clothes can become rags to use as I'm cleaning or something. Some of that needs to happen for Earth Day.
How will you observe Earth Day?
Related articles