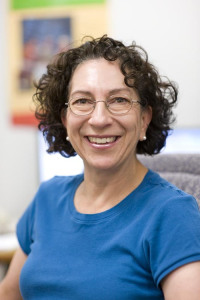 I love Mediterranean and Indian foods and have eaten lord knows how many chickpeas or garbanzo beans in my adulthood! So when I came across a farmer on Twitter — Gayle Anderson, also known as @IdahoGayle — who grows the precious bean, I had lots of tweets of thanks. Whether it was hummus, falafels, or an Indian dish I can remember the name of, I tend to eat them up.
Now and then, when I get garbanzos for my salad or happen to eat something else featuring the bean, I send a #thankafarmer tweet to Gayle. Its something so uncommon to think of — who grew the chickpeas we're eating — but now I have a name and a face to go with my meals. That helps me remember to be thankful for the hands that were involved before the food got to me.
I've read some of her blog posts and watched some of the videos she's posted. To see how her family grows the food that ultimately reach me through a supermarket to come to my house is pretty cool!
Right now, her family is in the prep stages for the 2012 crop. But you can see what planting looks like in the post from last year…. love how she does sort of a Garbanzo Seeding Season 101 showing how seed is delivered, put into the planter and planted by the cute farmer. She also got back in the field to get photos and videos showing garbanzos being harvested…. Her family's crop had been ready for harvest earlier than a neighbor so with their crop in the bin and rain on the way, Joe & the team helped their neighbors get the crop in!
She's been sharing their family farm story through blogging and Twitter for a few years. I think this video of her and her husband Joe talking about a "Dinner on the Farm" event they host each year to provide people a chance to see the way they do things up close is a great summary.
[youtube=http://youtu.be/-ugziE-oHmk]
Garbanzos Straight From Gayle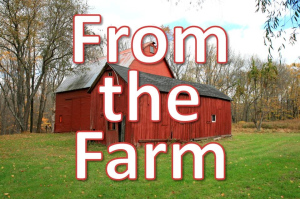 Over time, as we visited, I was able to get some garbanzos straight from Gayle's farm! She sent me a big ol baggie filled straight from one of their on-farm bins! So I've got a chance to see how the garbanzo beans she sent, match up to my old standby — the cans of Sultan Chickpeas I've bought for a while.
Before I could make any recipes though, I needed to clean the chickpeas up a bit. See, Gayle's family plants the beans in the spring and harvests them in the fall but the steps after that were left up to me.  So, I've sifted through the baggie she sent me much the way the food companies clean up beans in bulk. A lot of shaking and gravity! I also pulled out a few pieces that seemed to be off color or shape.
Now I'm going to get to soaking & boiling some of these so I can make myself some yummy hummus! I'll post on that soon (if you guys are interested). I also hope to meet Gayle in person this week so maybe I will have a blog post come out of that!
Related articles