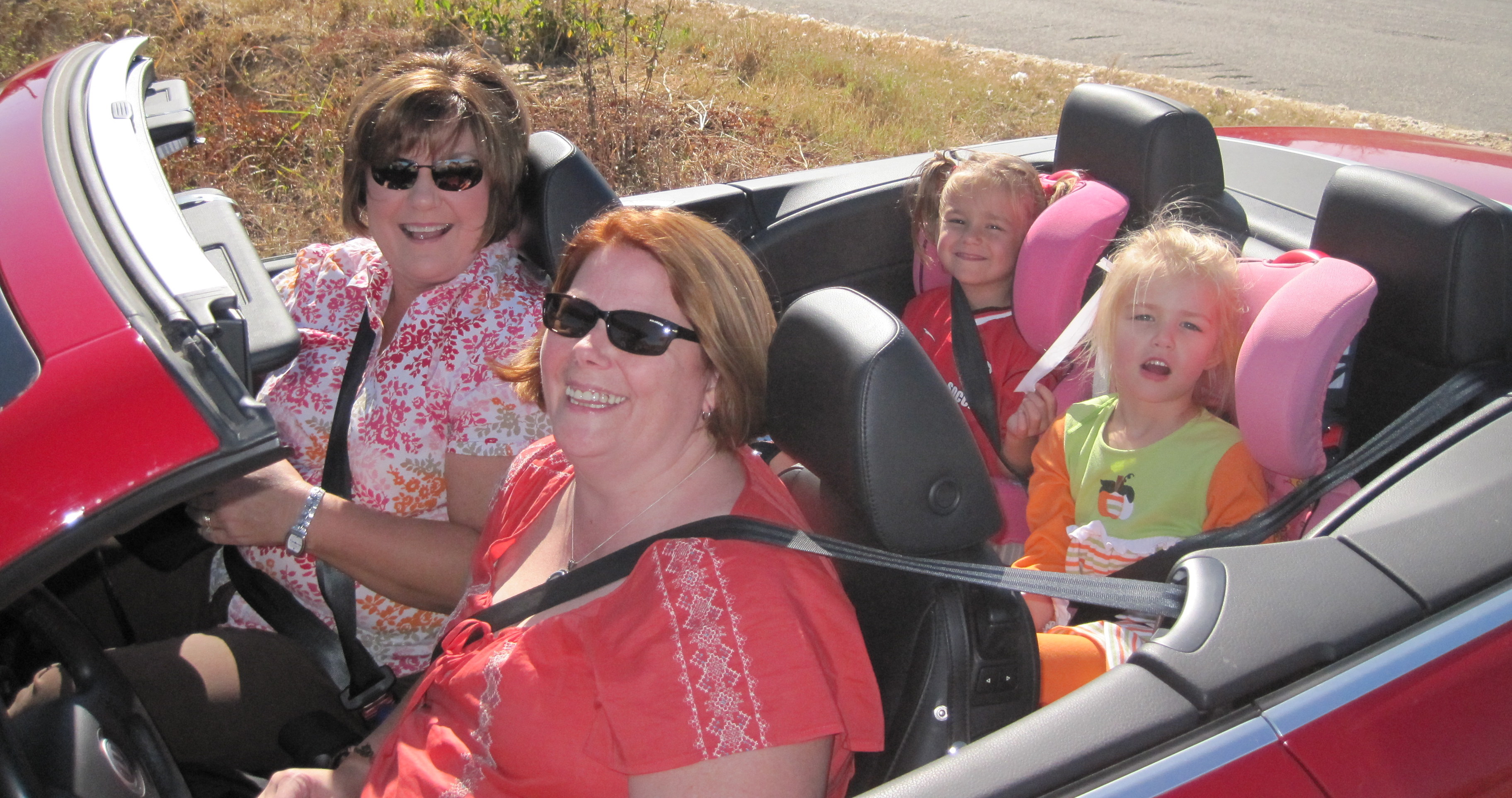 Sometimes driving among cotton fields takes on a different color all together!  No time spent photographing bolls or pickers this time…. I was really there to pull city & country together in one place.  To put it plainly, I drove out to take Marjory and the girls for a drive. Seems the girls have been mesmerized by convertibles.
And as top-down drives go… you can drive without a destination or pick a destination. After we had lunch, Marjory called her husband Bob and asked something like "four cool chicks are going for a ride in a convertible… if they were looking for a cotton farmer in the field picking, where would they go?" Yes, Bob knew trouble was on the way!
Cotton harvest has progressed rapidly. Pickers are still running. Dust is still blowing far too much. Once the crop is in, we need a lot of rain.
How much fun was it? If you can't imagine, you can look at the video and you will see clearly!  Love my girls more, most and best and I said it first!
[youtube=http://www.youtube.com/watch?v=zC4Y-GM6vUo]