Early on I thought of two words that I may want to write about in my K post. They were VERY DIFFERENT words. One was of course kale (bet you could guess that since I'm writing about that) and the other was just K — that's the abbreviation for potassium and potash is really important for plant development. Someone else suggested I do knowledge and that was an awesome idea, but I decided to stick with kale.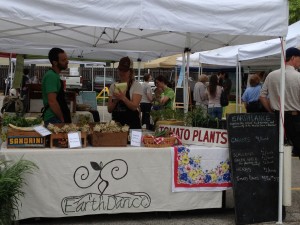 Why choose kale?
Greens are a big part of Southern eating and it seems that while we may not get all foods right, the rest of the country seems to have discovered greens now, or at least kale.
Last year about this same time, I went to the opening of a farmer's market. It is early for many crops to be growing so the booths there primarily offered meats, grains, spices and some other products made crops that were harvested earlier. But there was one thing that was growing in great amounts – kale. What struck me was a friend wasn't familiar with kale but she could tell it was the new "in food."
Kale is a kind of cabbage but is used more like spinach in cooking.
Kale as a Power Food
In the past year and a half, I like many Americans have changed our personal focus to be more oriented to health. And kale is one of the power foods that I see often touted and for good reason. The way WeightWatchers talks about power foods makes me want to eat them more often!

Power Foods are determined by the energy density of a food as well as the nutrient content of a serving of food. We combined foods into categories, for example beef, cookies, yogurt, and ranked all the foods in each category using a proprietary formula tailored to the category. (Some categories, such as cookies, do not have any items that make the cut.) The foods that rose to the top of the list — based on the lowest energy density, as well as being low in fat, saturated fat, sugar, sodium, (depending on category) and/or fiber — are determined to be Power Foods. They are the healthiest and most filling choices within a specific category of foods.
So energy and nutrient rick foods — the things a lot more of us should be focused on when it comes to eating. As I showed a coworker how I track the foods I eat, I showed her how to tell if it was a power food. This was as I ate strawberries (yep, a power food!)  Too bad there aren't power cookies! But I will say there were some good smoothies at NaDoz that had really sweet juices that helped hide some of the bitterness you can get with kale.
Here's a video 101 that talks through a bit of buying & preparing the leafy green.
Growing Kale
I've had friends tell me they are sure I know farmers of every crop, but I have to admit I don't know that I know a kale farmer. Don't get me wrong, I know a lot of people who grow kale, it is in friend's gardens (that I know of but if you have a field of kale, please shout!)
Some places plant kale in the fall, that's certainly the case. But most places in the midwest plant it in the early spring because while its fairly cold hearty, it won't make it if temps drop to the teens. And believe me this year any kale in this part of the world would have had trouble making it through winter! Friends north of me still have time but I'm hoping we've had our last frost here.
One of the Twitter accounts I have connected with through #GardenChat (the chat have a great site called Connect Share Grow) is Bonnie Plants. You may have seen their seedlings at various nurseries and garden centers. I know I've planted a bunch of Bonnie's Plants! They have great resources on planting kale on their blogs.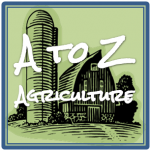 L is for ?
Today (Saturday) is supposed to be brought to you by the letter "L" so I will have to get that done soon! But first, I have a dear friend to visit with. If you've read other posts in this series, thanks for sticking with me so far! You can check out the other posts in this series by clicking on the logo at left, reviewing the letters below, or by browsing the A to Z ag tag archives. You should also feel free to add ideas for upcoming letters!
Related articles