A few years ago I saw this video online. Watch it and see if it seems as memorable for you as it has been for me.
I remember thinking it was amazingly good and I was a bit blown away by the fact I regularly talked to the dairy farmer — ie Dino Giacomazzi — featured in it. I also remember thinking how much I'd like to meet him, his parents and his grandmom. Well, I talked to Dino by phone from a Farm Bureau meeting right when this was done and later met he and his wife Julie.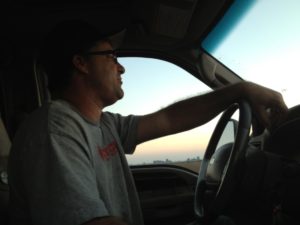 This weekend I had the chance to spend some time in Hanford. I got to see the dairy farm — the office that is small but three stories tall, the cows being milked, calves that are just getting their legs underneath them and the tractors planting wheat.
I got to have lunch at Dino's grandmom's home — she celebrated her 99th birthday this year — and visit with his mom. I got to know his sons, playing animal guessing games with the oldest and giving the baby a bottle or two. Sadly, I missed out on meeting Dino's dad Don who captured my imagination as he talked about Dino's job off the farm in the music business. Don died just more than a year ago.
Every farmer I've met has a different story. How they got where they are. Whether it's a family tradition or a new way of life. Hearing the stories one-by-one on occasion  and getting a chance to see them at home on their farm or ranch… it is a real privilege. A privilege I have experienced so many times even just in the past week!
I know I won't be able to produce such compelling video, but hopefully I can do you a solid by helping you see some of the incredible people I have had the chance to meet. I'll write about the things they showed me and some of the things we talked about. But I'd also recommend you put some time toward seeing some of the folks you always wanted to visit, or meeting someone you always thought you'd like to meet. Life is far too short as was the case with Dino's dad.
And now it is time to go back to work…. life is good but it's not always a vacation. Luckily, I found my way into a career I love so I'm ready for the return from a great holiday!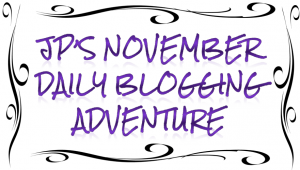 To see other posts in the series of 30 days of daily blogging, just click on this image wherever you happen to come across it. There will be a little of this and a little of that in the series, just like there is in my blog at any time! You can also see a list of several other bloggers doing the 30 day challenge on this post by Holly Spangler.