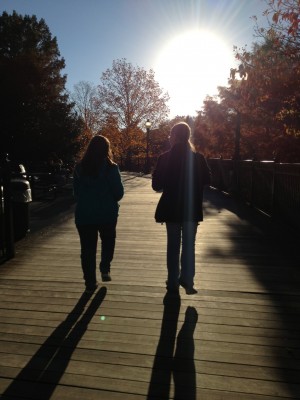 Yesterday was a beautiful day! Almost perfect, only thing holding us back was how early the sun went down! Definite reason to be thankful and get a day in my 30 days of thanks series.
Fall has had a special place in my heart since I had the chance to spend so many of them in New York. Living in Westchester County several years, I had the chance to see parts of the New England fall that gets people to plan vacations to the area. The colors of leaves is amazing. And there is somehow a crispness to the air that moves from the humid days of summer to make you want to breathe deeply.
Having traveled as I do, I have to say I have been to places where you really don't feel like breathing deeply. Cities in India and China stand out. For me, China was really quite hard a few days I was in Beijing. What's weird is other days seemed pretty clear.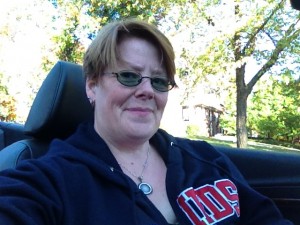 I've had the same phenomenon here in the US too though. Southern California has similar days where there alerts that smog is settling in.
Being in the middle of the country. there are lots of fresh air days. Some turn into top down days too! I do love driving with the top down! I can't imagine living in a place where the air wasn't so fresh and clean…. I mean, what a drag that would be.
Instead, I frequently get to drive through farming areas, when I do that with the top down, I get a feeling for the area. You can tell if someone has been plowing a field by the smell of the soil. You can also smell the unmistakable smell of cotton harvest this time of year and even though I haven't had a chance to soak it up yet, as friends share pics of the fluffy crop, I smell that clean, fresh scent in my mind!
Another favorite fresh outdoor smell is a campfire or someone cooking out! I can almost make my mouth water just thinking about it!
What are some of your favorite fresh outdoor smells?