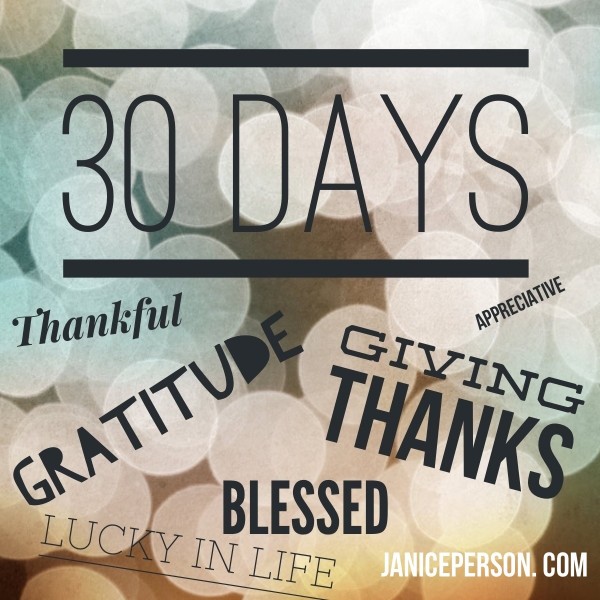 I have backlogs of stuff I want to write, posts from my summer trip to Japan and my big roadtrip to Montana. I also have lots of other things that I think would be good to share. But this summer & fall have been so hectic for me that I really want to step back and sort of center myself. I am truly blessed in so many ways and yet, when you are running 100 MPH with travel, work, etc, it is easy to get cranky. And who likes a cranky blogger, unless crankiness is their schtick?
November is a big month for me. I love November as I get to celebrate quite a birthdays in the family (including my own!) and there is of course, the big Thanksgiving holiday to celebrate. With all of that going on, there are several reminders about things I am thankful for…. and I have to say, there are a lot of them. Some of the things I am thankful for, are people who move me deeply and other things may seem silly on the surface. But I sincerely appreciate having them! But when I let myself get too busy, I have to make myself remember how truly lucky I am.
So, I am going to take some time in November to regain perspective.
I've decided to write a post each day about something for which I give gratitude. Some of the things I am thankful for and hopefully in the process, get my head in a better place. I will have 30 days of thanks. Other things may get to the blog too, but I want to do the 30 days of thanks.
As I was considering about doing this, I was talking to my friend Val Wagner and she said she was in as well! So you can see the things she gives thanks for on her blog Wag'n Tales. And Carolyn Olson of Carolyn Cares decided to join too! I welcome your joining us too. You can write your own series of posts or simply take the time to write a comment below. Hopefully I'll meet my goal of a post every day to prompt comments! I'll also share some photos on Instagram for my #30daysofthanks series. And I will use this post as a hub for my 30 posts on my thankfulness.

 Day 1:  Thankful for the Potential Our Youth Offer!

 Day 2:  Old Friends Give me an Incredible Sense of Gratitude


 Day3:  Thankful for Bacon! Yes. Bacon Deserves a Place in #30DaysofThanks

 Day 4:  30 Days of Thanks: Thankful for A Nephew Who Totally Rocks

 Day 5:  Sending Up a A Song of Thanks for the Kind & Generous

 Day 6:  Clean Water: An American Expectation That's Uncommon in Much of the World

 Day 7:  30 Days of Thanks: Incredibly Thankful That I Can Spoil Myself a Bit

  Day 8:  Thank God It's Friday! That's Certainly a True Feeling of Gratitude

  Day 9:  Thankful to Be A Redhead! You Can Call Me a Ginger Too If You Like 🙂
 Day 10:  Fresh Air on a Beautiful Day! Can I Get a Big THANK YOU!
Day 11 to be made up soon!

 Day 12:  Enjoying First-Time Experiences is Reason for Major Thanks!
Related articles