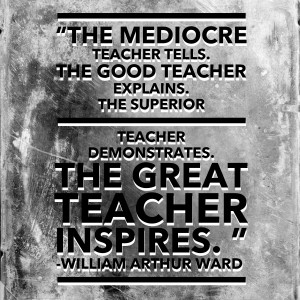 I have talked a little about some of the thoughts I have about teachers as I talk about the cool stuff my sister does with the elementary school she works at. She does projects with earthworms to teach students about natural soil processes (and gives me worm dirt for Christmas) and goes all out to get electronic readers because it will engage students in reading. She went through extra programs to become nationally board certified.
My painting professor (John Randolph) rocked my world and remains a force in my life years after he passed as I look at the world with more of an artistic eye. Tibbie Shades was an education professor who taught the occasional English lit class of my dreams! And I can't forget the ag teacher Matt Eddy who helped me learn all sorts of things at the Iowa State Fair!
Recently, I had a chance to catch up with a few of my other teachers of note that this post gives me a perfect opportunity to do shout outs to!
A Chemistry Prof on My List?
When I moved hundreds of miles from home to go to college, I showed up for freshmen orientation and then next thing I know I am given a chemistry professor as my advisor. Really? I entered college wanting to student COMMUNICATIONS and a chemistry prof is going to advise me? Hmm….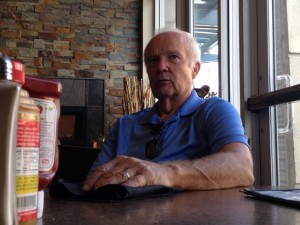 Well Dr. John Salzsieder always enjoyed the coaching and advising part of the process, whether he knew what classes a student needed wasn't as important as helping students find their own way on campus. He helped the students he advised figure things out for themselves and I still remember the freshman I was paired with on day one…. I still remember finding my own fit. And throughout the years, I remember getting a charge out of the connection to college chem. The friendly face on science certainly helped me a lot!
And seeing him this fall during my roadtrip, as he only recently retired I realized that he has done this for decades! Whether it was for students who were studying an area he was an expert in, or something radically different…. he was focused on shaping folks for adulthood. What a great skill to help build! And he definitely deserves my thanks! (I'm still a little freaked out to realize now that he is from just down the road from my friend Val Wagner.)
Studying People
It probably doesn't surprise many folks to hear that I went to a liberal arts program. I didn't take any college level chemistry classes — I was lucky to have AP credits from high school that kept my required science challenges down in college which helped keep my GPA better than it would have been! LOL. Those five credits in geology almost killed my scholarships. I was much better in the arts.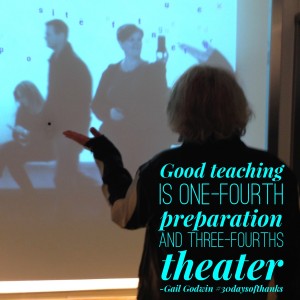 One of the courses I took as a sophomore stood out. It was a class in sociology that was taught by a professor that was new to the university. And quite frankly, most of us had trouble believing he wasn't a student when we first saw him. See, Dr. Mark Austin took a fast-track through grad school. He looked like an upper classman at best! In one of the very first classes, he pointed out that my wearing a tie-dye shirt at that time in history probably meant I was a bit of a deviant…. if he only knew then what he knows now!
Mark and I continue to look for insights into people, his focus on sociology is in the classroom and I'm more focused on how to build honest connections with people through communications, but dang we have a lot to talk about when we get together! And we also have fun. Check out the theater of catching letters at the 21c Museum!
Great Teachers I Haven't Seen In a While
Getting to catch up with a couple of great teachers from back in the day recently makes me wonder whether I could ever stumble on some of the other teachers that seemed to especially inspire me.
In elementary school, I had a great sixth grade teacher. I am not certain Mrs. Willodene Walker. It was a great class and she had a great teaching style. She also had other teachers on the team who stood out. It was awesome.
In junior high, there were two tracks for the arts — band or vocal music/art. Since my older sibs both went vocal, I had to go band LOL! That didn't go too well the second year so next thing I knew, I was in art with Don Goodloe. Loved it! He did incredible work with pastels, paints, whatever. And that combined with having always enjoyed making things really sort of served as a catalyst for me into photography and other arts.
It was in high school that I found myself signing up for calculus and advanced math. Not that I really liked math or excelled in it that much, but the teacher — James Oliver — was so different from the majority of the folks teaching high school. He treated us with respect. Talked to us like we had a clue. Whereas there were other teachers who seemed to talk down to us all the time. Being treated with respect made me want to learn whatever else he was into and I was able to challenge myself and I did ok. That is still something I am proud of.
There are lots of teachers in my day-to-day as well…. they just may not have the professional titles of "teacher" or "professor." I appreciate teachers and want to say thanks to all the great ones I have had a chance to know. So yes, it makes total sense for them to be in the series of posts on thankfulness.