Yesterday, I hopped on a plane to come to Louisville, KY. It's a trip I haven't made often, but I was excited about it because I was going to get to see a very different part of the world for a bit. Louisville is hosting the National FFA Convention (a lot of people remember FFA's predecessor Future Farmers of America but the organization represents a broad area of agriculture that is inclusive of farming and more) so you have THOUSANDS of youth in town, all of whom are engaged in agriculture and leadership development. I wasn't sure what to expect.
See I didn't grow up around FFA. In fact, I still don't think I've ever lived in a school district that had FFA programs. I have had some incredible FFA experiences in recent years though.
I know several people who were really involved in FFA as students. There are lots of them in a variety of positions throughout agriculture. Some of you may remember my writing about my friend Kevin Eblenwho passed away unexpectedly last year. Well, this year, his wife and kids accepted a posthumous award recognizing the contributions he made to the organization.
My first "real" FFA experience was getting to know Matt Eddy and students with the Southeast Polk chapter through the Iowa State Fair. Talk about incredible kids! Wow! These kids were caring for animals, helping the general public better understand how farmers work with animals to provide us some of the protein so many of us not only need but enjoy!
This spring I met several National FFA officers. Wow. What incredibly smart, motivated students!
And this summer I had the chance to meet state FFA leaders & offer them tips on social media. The excitement level was palpable.
And although I am not sure that a high school student I met during the World Food Prize is in FFA, I have to say, the interest and enthusiasm for making a difference. Well, it is the same spirit I see so often in nieces and nephews — but to see it on a scale like this…. well…. it is truly amazing. And I loved how many familiar faces there are putting their hearts into a better future!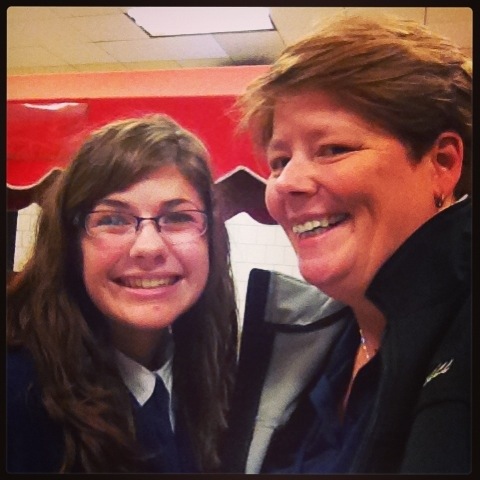 Related articles