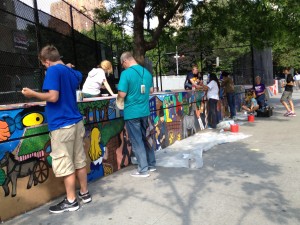 A week ago, I was hoping the Weather Channel and all the others had the models wrong. As I saw maps projecting that Hurricane Sandy could hit Washington or New York, I just had to hope it didn't. Surely weather patterns could change and let it stay out to sea. Yeah, I'm a dreamer. But reality broke through Sunday when my life long friend Dr
Drew is the friend who gave us a beautiful view of his Battery Park neighborhood as it had rebuilt after 9-11. He also showed my nephew and I around Battery Park this summer (what a view of NY another friend gave us from the water). And he's just one of many faces that have been going through my mind all week. He evacuated to Brooklyn and I am sure he counts himself among the lucky ones as they never lost power. His power came back on Wednesday too so he was able to return home. ew replied to a Facebook post a friend left saying "Thx Esther–yes I've been forced to evacuate my bldg and go to higher ground. All set!"
Drew is one of many dear friends in the area. And the place itself has so many special faces and places. Some of the things that have floated around in my head:
Trips to Atlantic City with my friend Barb and her family. This really makes me want to digitize all the photos I took back in the day of 35mm film. I remember walking along the boardwalk and connecting the experience to many movies & TV shows I had seen and thinking they didn't do it justice.
Random trips to the Jersey Shore with various friends and family, including the visit I found photos of a few years ago of when my cousin Andy & his young son Shelton were in the area. Shelton had never been to the ocean and really wasn't sure what to think about it. I have friends who had houses at the shore too.
Regular trips to Battery Park over the years, especially a bunch showing friends & family who had never been to the area around with lots of trips to and from Staten Island on the ferry. A few times we got off and wondered around neighborhoods. Sometimes we just looked at various parts of the area from the ferry.
My love of the waterfront had started in Memphis as a kid visiting the river. During my years in NY, I visited the waterfronts in Westchester County, Long Island, Queens, Brooklyn, Connecticut and the Hudson River Valley frequently.
My dear friends Kelly & Steve who now live in Italy lived in Hoboken for a few years. I remember making the trip over and how many great neighborhood restaurants and bars we'd find as we walked around.
Needless to say, the week has been filled with status checks and updates for friends. This was the first time since 9-11 that I couldn't get out of a New York State of Mind for a whole week. At first it was the not knowing what was coming and then it became fear over how bad it was going to be. Lots of folks are still waiting for the basics like electricity and heat…. that includes friends like Jeff Pulver in Long Island.
Social media let's me stay connected — something that just after 9-11 I really longed for. Before, during and after Hurricane Katrina, I was constantly connected as my community was one of many people evacuated to. Being so far away physically and yet right there in my head & heart, I can share the sadness New York, New Jersey and Connecticut all feel. I can also check in, offer words of support and encouragement and celebrate the return of power to friends along the shorelines those areas. I can also remind myself that I've been blessed as have so many people.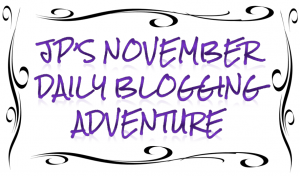 After watching so much of the news, seeing so much devastation, I wanted to take time to remind myself how incredible the place is. The neighbors helping neighbors. The beauty of the city that is going to take time to recover but will shine like it has for centuries.
There is no place like New York metro and Billy Joel gets it right in "New York State of Mind." Of course he should know since he wrote it after not being in New York for a while and found how much he missed the day-to-day. (For a different take on the same song, I love Carmen McRae's version as well.)

And Frank Sinatra always captures my thoughts when I hear "New York, New York" and I remember it being played at weddings and ballgames. And finding this collection of old movie footage on YouTube was great!

And Jay-Z and Alicia Keys did a great song showing that there's a lot of love for the city every decade.
My head & heart are with those I know and those I don't who are struggling to find a sense of normalcy after this ferocious storm. Have you been feeling the New York State of Mind?
Related articles