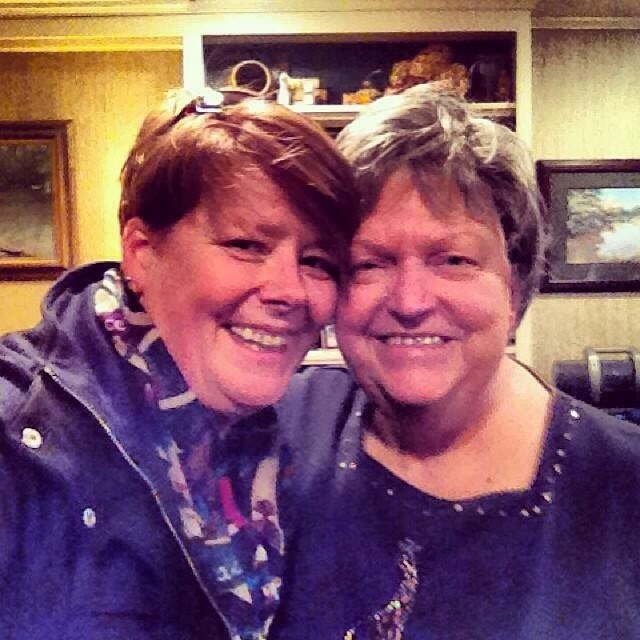 Over the past few months, a dear friend from my Mississippi Delta days, Miss Dot aka Dot Hester, has been undergoing treatment for a terminal illness. I had heard about it for a while, had checked in with various friends on her well-being & state of mind and kept hearing various reports on the kind of day or week she had. But all of it was grounded by the reality she had a terminal illness and treatment was extended time her but those extensions wouldn't last nearly as long as some of us would like to keep Miss Dot around.
I had the chance to visit with her over the Christmas holiday. The trip to the Delta was for a few reasons…. The biggest being that I felt I had been gone too long and Miss Dot's poor health meant I better go ASAP.
As I drove down, I knew I hadn't made plans with her or her family. I was worried if I made a plan, something would happen that she would need to cancel. That would have bummed me out & I knew that. I also thought that if Miss Dot were still the same, she would do everything in her power not to disappoint me…. Even if it was really hard on her. She was just that kind of person.
That seemed like too much pressure so I would focus on other pieces of the Delta…. Buying pecans, grabbing lunch with a friend, etc. and I would silently hope I could see her. When I called to see how things were, I kind of held my breath. I was ready to be told it wasn't a good time and yet I just couldn't imagine the trip down without visiting her.
I scored as she said to come on! I turned my car that way and with the exception to stop to take a few photos, I was focused on this being the most important part of my trip.
By now, if you didn't have the pleasure of knowing her, you are probably wondering what made Miss Dot so special?
Miss Dot had a depth of knowledge that would astound me. She could remember so many major events but she also remembered the things other would think were insignificant. If it touched someone's heart, Miss Dot knew about it and remembered it with compassion.
She knew so many people that I can only imagine how many people will be thinking of the. Delta if they can't get back there this week (I really wish I could)!
Miss Dot always had time for other people. It was the kind of gift that more of us should allow ourselves to give so freely. Whether it was someone down the road or someone from half a world away, Miss Dot wanted people to feel at home and she knew just how to make that happen.
Sure, I had the chance to get to know Miss Dot in large part because we worked together. Frequently hosting guests at Deltapine in Scott. Working with her, I had the chance to learn Southern hospitality from a master. I know friends and strangers on so several continents will be moved when the hear of her passing.
Miss Dot was also the kind of person you wanted to visit with outside of work. We actually bought season tickets to the performing arts center together a few years. Those nights of us driving to Cleveland from Benoit are etched in my memory. It didn't matter whether we were taking in a modern dance troop or a Broadway musical, there would be lots of smiles.
She was one of the best cooks I will ever know. She had a love of entertaining that was evident as she filled pieces of McCarty's pottery and I had the honor of eating many of her famous dishes.
With those memories (and so many more) from years ago and the two short months ago, it gives me every confidence that Miss Dot will be remembered and her memory carried on for decades to come.
I would love her family to know there are lots of people like me, scattered to the four corners, who mourn the loss of Miss Dot. We are thinking of the family whether we have a chance to hug their necks or not. And we hope to keep some of the incredible zeal for life she passed along alive.
She made our world a brighter place, radiating that bright light from the tiny town of Stringtown, Mississippi to all of our hearts and homes. It may have been years since some of us saw her, but we immediately remember how special she made us feel…. For that we are eternally grateful.