Frequently, people are surprised by the diversity of people I call friends and the experiences that come with that. Recently I had an experience that I now realize isn't necessarily a common one for everyone. I attended the bar mitzvah of a dear friend of the family.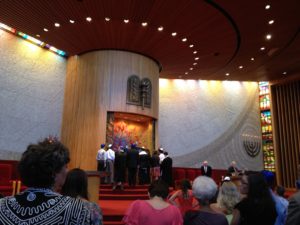 This is the third time I've gone to Temple Israel in Memphis (@TIMemphis, Temple Israel  Facebook, TIMemphis YouTube, etc)  for such an important event in the life of a teenager — a bar mitzvah for a distant cousin when I was in school and more recently a bat mitzvah. As I watched Sam's bar mitzvah unfold, I thought I really should share it. I know you can google "bar mitzvah" and find lots of info, but I think given the nature of the event, the personal insight blogging offers could be beneficial so I asked Sam's mom (Nancy) and she said go for it, so here goes.
Bar Mitzvah Basics
Just saying that I've been to a bat mitzvah and a couple of bar mitzvah celebrations may make people wonder what the difference is. Bat mitzvah is for girls and bar mitzvah is for guys. Since this happens when a child is 13 its thought of as a rite of passage or a coming of age, but it is more than that because of the religious study and significance. They are both connected to Judaism's practice of recognizing when a person take responsibility for their religious practice. In that regard, it is somewhat like a baptism in Christianity.
The words bar/bat mitzvah are Aramaic and Hebrew for "son/daughter of the commandment" and it signals the time at which an individual can take on additional religious privileges and responsibilities. Before the study for their bar/bat mitzvah, children voluntarily are participate in Jewish duty but through the study, there is a celebration of their accepting their sacred responsibilities.
Celebrating the Bar Mitzvah
The bar mitzvah or bat mitzvah process usually involves a celebration in the U.S. and many other parts of the world but I read that the celebration is optional. The move to bar mitzvah is accomplished whether or not a celebration is held. But each of the ones I've seen, included a service in the temple. The services have had some differences, but they were all very similar in some respects:
The person who reached bar mitzvah studied a significant amount prior to the service.
They helped plan some of the components.
There were programs which helped those of us who aren't Jewish understand and follow along.
Prayers and responsive readings provided an opportunity for everyone at the service to participate.
Readings from the Torah were the central piece, with the celebrant doing a section.
Several family members participated as well as some of the close friends.
The music, the temple and the feelings invoked throughout the event were beautiful.
Sam's Bar Mitzvah Service
Sam is a great guy. He's got a great sense of self and loves being with other people. He can really make me laugh (and believe me, I'm not the only one. Early on in the service, the rabbi acknowledged Sam's fun personality and how much fun it had been getting to spend time with him. The guy leading the music was great too… he even put some of the Hebrew chants to current music like John Mayer. With that kind of beat, I had to join in a bit.
Sam's smile really grabs you. And sometimes it may make you wonder what he's up to. Not in a bad way mind you, just in a "he must be thinking" way. 🙂 We saw that smile several times during the service. There were lots of smiles during the service. Sam made the rabbis, his parents and everyone else smile quite a bit and his aunt's made us all laugh as they tried to read in Hebrew… something they may not have worked on as much as Sam or his sister Maggie did. 🙂
[ I feel like I have to take a small aside and repeat for the blog crowd what I kept saying on Saturday, Maggie was incredible again. Her bat mitzvah a few years ago was awesome and its moving to see how much she's grown since. ]
But the smiles and even laughter never meant we forgot the reason we were all there. It just shows that indeed we are family. The tears were more common. The final achievement of an event that Kent and Nancy have anticipated for Sam's entire life…. that's big. He had done his study well. His readings from the Torah were fantastic. His voice and pronunciation as clear as his confidence in who he is. That is what showed me Sam has truly come into his own. You couldn't listen to him talk about the passages from the Torah without thinking about what a great heart he has. And as we all listened to Nancy and Kent share their speeches, you could see how they brim with humility and pride at the same time.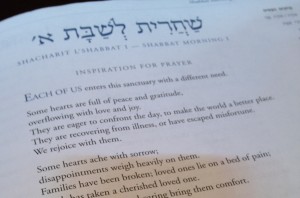 Family and friends were a major part of the event. One of the really cool additions with Sam's service that I don't remember previously being done is it was simulcast on the web so family who were not able to travel for some reason could still see the service. What a great touch! And something else that struck me quickly. Sam had several friends participate — alongside the friends who were Jewish, were boys and girls who were Baptist, Catholic, Muslim and Protestant. The inclusiveness seemed to match with many of the passages included in the readings about peace and acceptance of difference. One of the last pieces of the service, was the rabbi's reminder that now that Sam is "Bar Mitzvah" he has the responsiblity to do "good" in the world, not just the Jewish community. He certainly seems to have started on the right path!
Sam's Celebratory Fun
I'm guessing the celebration part is much easier to picture! Since the event included lots of family and friends from out of town, Nancy and Kent planned to have a lot of time with people who came in. Since Nancy's originally from New York, she made plans to get people around to some of the sights — I know several found the National Civil Rights Museum moving and that's a regular for me to share with guests too.  It started Friday night with a gathering at their home. Sam and friends spent some time swimming, people had great food and conversation.
Saturday, the focus in the morning was the service, with a lunch so everyone could visit and celebrate. There was a great slide show of photos of Sam playing with fun music, lots of smiles to be had! It was great seeing so many family members and friends all there for Sam's big day.
That evening was a party, really it was a carnival. 🙂  A lot of Sam's friends came for that. There was a DJ that had great dance music going all night and although that was really oriented to the kids and most of the grownups stayed in a quieter room nearby, my niece, sister & I had to dance quite a bit. We enjoyed carnival food — pronto pups, chips, popcorn, Italian ices, etc. There was a fortune teller, a candy bar where shots were mixed to order, games like ring toss and more. It was like a birthday party on turbo.
Your Experience or Questions
I'm sure I missed a lot in writing this post and I would love to hear from you about questions you have or bar mitzvahs and bat mitzvahs you've been to!
[slideshow=postID=13513]
Related Posts
Last summer's trip to Israel comes to mind frequently when talking religion. Some of the posts you may find of interest on one of my big trips, include: