When it comes to amazing experiences, sometimes you try to plan everything to the nth degree and other times you do a few things and the rest just fall into place. My trip to Prague was punctuated by an amazing experience on my final night in town. Ellen had asked earlier whether I like opera and I think I may have surprised her with how excited I was as I replied. She had set in motion something that would be a once-in-a-lifetime opera experience.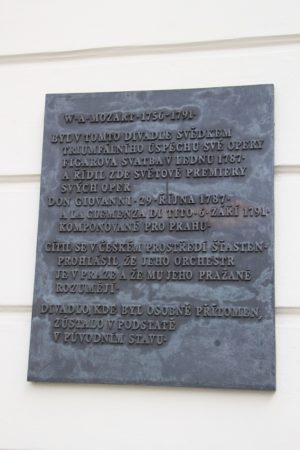 She got tickets for us to see Don Giovanni and while I'm not sure how it worked, we have 10th row seats…. dead center.
All the pieces weren't put into place quite yet though.
As we wandered around Prague one day, I noticed a sign on the side of a building indicating Wolfgang Amadeus Mozart was tied to the building. Google translator was having trouble with the contrast or something, so we did our best with the Czech language. We knew it was something to do with Don Giovanni and decided to get online and figure out that the theater was where Mozart debuted Don Giovanni in 1787.
We also noticed a great Don Giovanni sculpture and both of us reveled in the idea that we would soon be seeing the production. We didn't have the tickets with us and really couldn't tell if the theater was still in use but it was beautiful. And the sculpture of Don Giovanni, hiding in the shadows, certainly captured the imagination.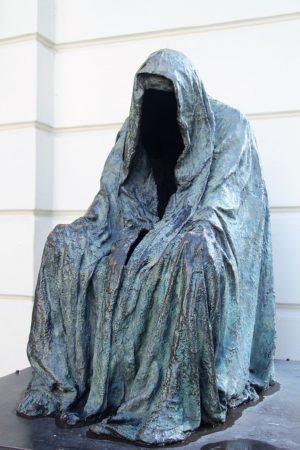 We didn't have our tickets in hand though and on Monday, we had walked around a lot of the city and had an incredible dinner at Lokal and suddenly realized we needed to get to stepping. We weren't too sure where we were going and sure enough, we came back to the place we had been a day or two earlier. The building was striking on the horizon.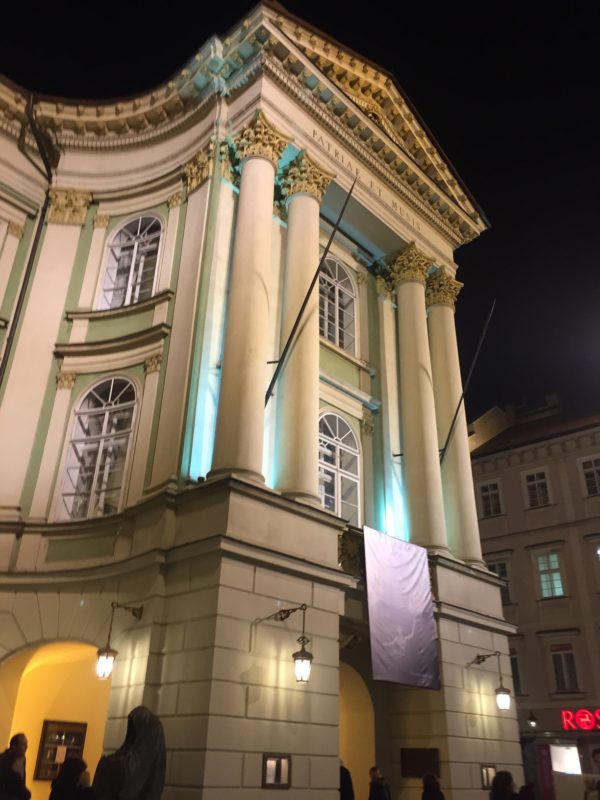 But once we went inside, it was really amazing. The theater was fairly small, amazingly ornate and we took a lot of time just staring in wonder. We were so glad we got there a bit early so we could soak it up and of course snap a selfie!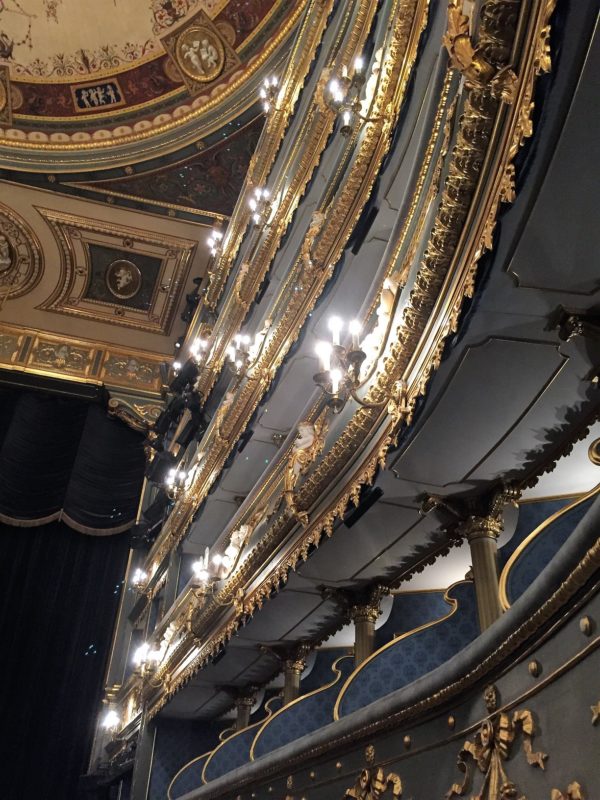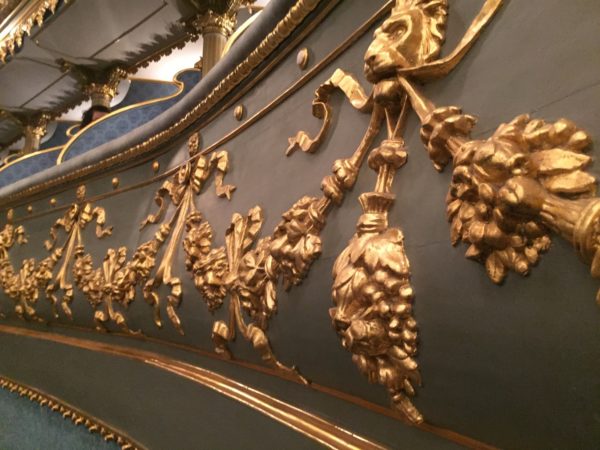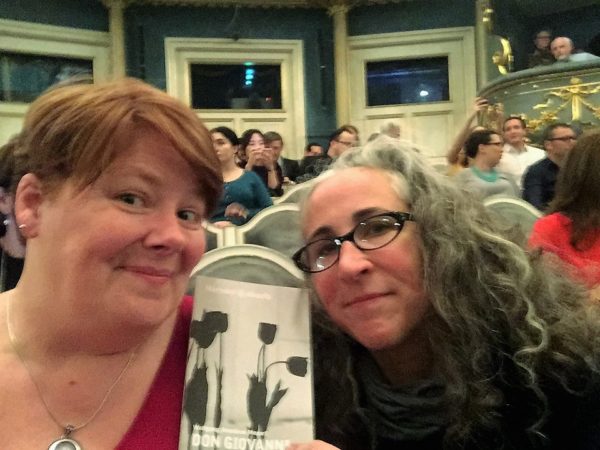 The production was much more modern than the facility. We enjoyed every minute of it and thinking about Mozart leading the charge in the same place we were.
Seeing one of Mozart's operas in the theater where he first performed it for the public…. that was something to check off the bucket list even if I didn't realize it was on there! And the next morning, we headed to Budapest! I have more posts coming on the trip…. hope you are enjoying it!