This time of year as fall leaves crunch under our feet and we have cool mornings and warm afternoons, I'm reminded of a short visit I made to China and the tiny bit of nature I caught when a friend and I left the city to see the Great Wall of China.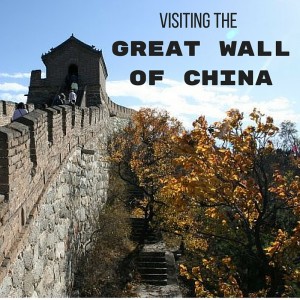 The landmark is one that I have heard about almost my entire life. The determination, persistence, brute strength and organization that was needed, had always captured my imagination as had the threat of outsiders. But it wasn't until I got to the wall that I really began to "get it."
Having spent a few days in Beijing, I was getting used to the crushing crowds and pollution. So when we got out to the countryside to the prime viewing spot (my hosts explained there were a few places to go but this one offered great views and Japanese technology to get us up the hill!)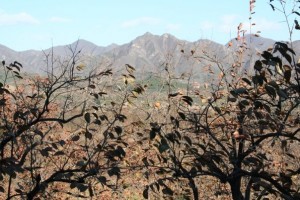 I hadn't given a lot of thought to the mountains as we went that way but the landscape was striking and the jagged mountains made me wonder how tribes of people were so committed to coming over them to raid China. But the wall… that took it up a notch to say the least.
Once on top of the Great Wall, you get a different feeling of scale…. the feeling that the wall indeed goes on forever!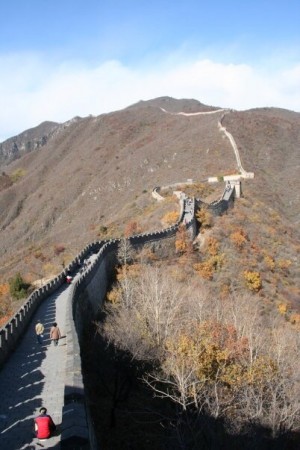 The views are incredible with the wall being massive and people being so insignificant… and yet you know people built it!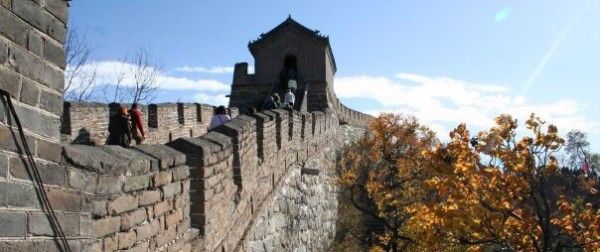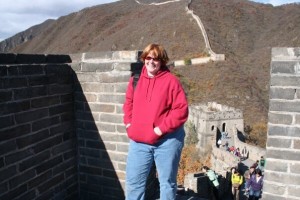 We had a great time walking some of the wall, thinking about the history of it, etc. Enjoyed a relaxing picnic lunch and more. And of course got a few photos snapped. What a great afternoon!
As we headed back to the skybaskets to go back down the mountain, Dave (my fantastic host!) and I met some Midwesterners. They were on their visit to this historic place and their parents weren't walking up any further. It was the kind of thing that Americans end up overhearing and with a spirit of good fun, Dave and I couldn't help but contribute.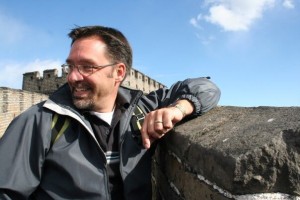 We visited with them for a while and then went on our way. When we saw the older couple that we had discussed, Dave went right up to them like they were long lost friends.Of course they didn't know Dave and I!
We talked about seeing the family up top, how great the views were, how certain we are they would want to make the trek the rest of the way, etc. Dave has always been a great salesman and he proved he could sell a lot more than seed because next thing we knew, they had it in their minds to walk on up…. as they did that, we caught the President Clinton car back down.
Please check our more of my travel fun and more of my month of memories before you go!