Driving in south central Kansas, I saw lots of newly planted wheat fields that had emerged with the fall rains. I couldn't help but be impressed by the bright green and seeing the little seedlings blowing in the wind.
Seemed like the kind of day I needed to stop and get out of the car. Thanks to my suctionable monopod, I popped my camera up on the passenger's window and talked through the way wheat is planted in the fall in this area and gets to growing before winter hits. Then once spring comes, it really makes a jump in growth so farmers out here can harvest in June or so.
I took time to pull up a seedling or two so you can see how great wheat is at putting on a root. Great roots are really important as you can see in the video that the wind was serious!
Special shout out to my girl Julie who is still learning the differences in a field of young wheat and a field of grass. 🙂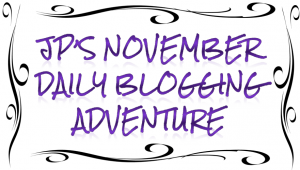 To see other posts in the series of 30 days of daily blogging, just click on this image wherever you happen to come across it. There will be a little of this and a little of that in the series, just like there is in my blog at any time! You can also see a list of several other bloggers doing the 30 day challenge on this post by Holly Spangler.
Related articles