It seems like summer is a great time for charitable challenges to be launched.
A few years ago, I did the ice bucket challenge which was a lot of fun and raised money for a great cause. And some of you may remember that a really long time ago, some of us took on the challenge of making Twitter #moo for a farmer's birthday.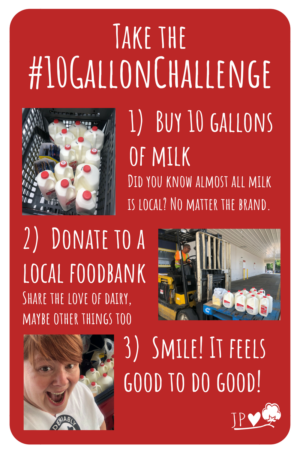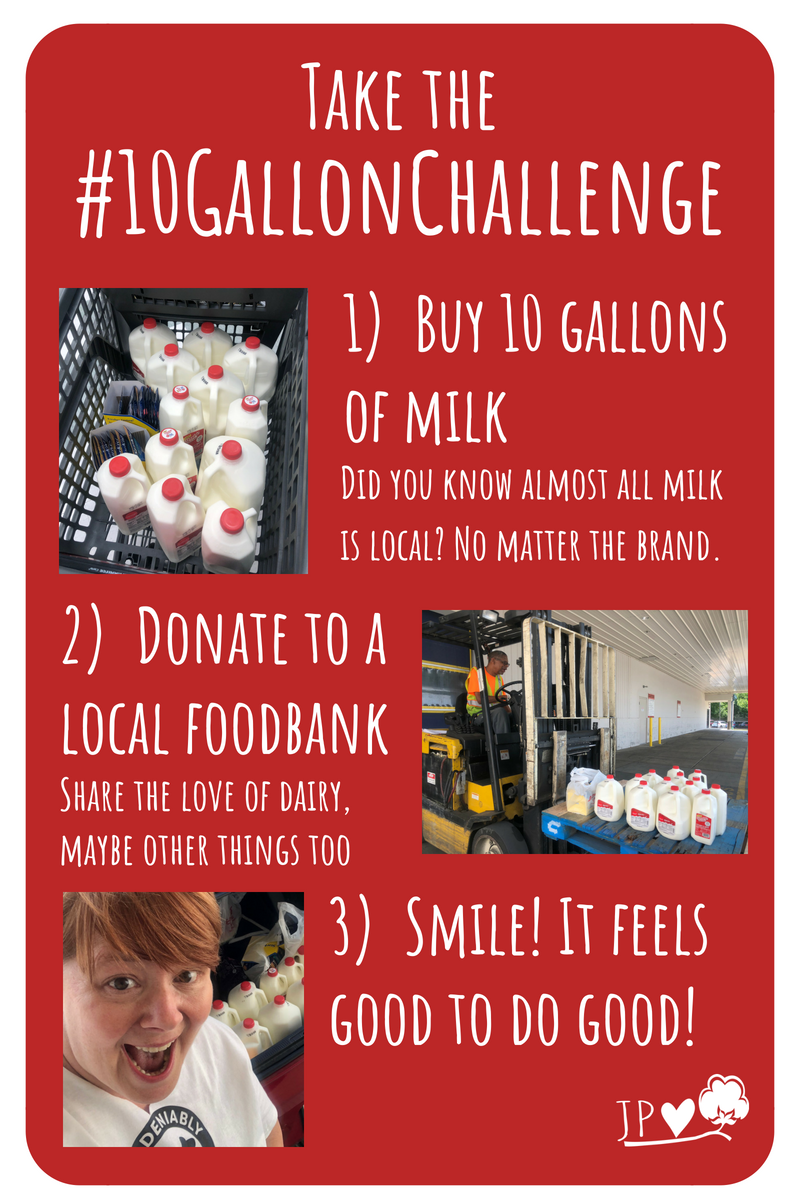 AND, I have a real interest in alleviating hunger. I've written about some of the efforts before. There was the time I worked at the Feeding America warehouse in Florida, I've been involved in various World Food Day efforts, and you know how much I enjoy working in agriculture!
And this week I saw a Facebook post from a guy in Ohio issuing a ten gallon challenge. The challenge is to buy 10 gallons of milk & contribute them to your local food bank. I know in St. Louis, it isn't hard to find people who are struggling to make ends meet, who are looking for ways to augment the food budget they have access to. Something as simple as a glass of milk can really help a person recharge.
So Friday, after work, I went to Schnuck's and bought 10 gallons of milk! I bought 7 full gallons and half a dozen half gallons. I also picked up a stack of tuna since they mentioned that's something they almost always need as it provides a great shelf-stable protein.
I posted the video to the blog's Facebook page and it seems to be doing well. I hope people go beyond liking or sharing to making a difference in their local area. Would love to see others join in. Share it with the #10GallonChallenge hashtag.