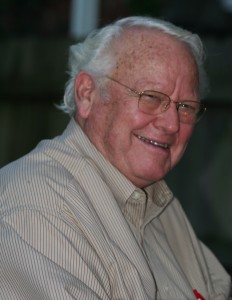 Several people know that in the past few weeks, I have been thinking about my Texas family much more. One day, everything in my world was cruising along….. And the next, I started getting frequent messages about my Uncle Larry Holmes from my cousin.
At first I have to say, it sounded worrisome but I don't think any of us really had a clue what we were in store for. See, my Unc had always been healthy. He was always everywhere people needed him to be and he was there with a smile on his face. In a couple of short weeks, my family came to be in touch several times a day, and emergency trips to Texas were made.
As I write this, I am sitting in Dallas' Love Field, waiting for Southwest to get me back to St Louis…. My mom and brother are already on flights winging their ways home and we all are a bundle of emotions. I decided I should take this time to reflect on Unc. And as I reflect, writing helps and as I write it, I figure I should share it with you.
Wisdom from My Unc
Figuring out how to write about Unc is hard, but I love something he wrote as a comment on a blog post of mine this fall. It was the post about how I did well bowling  and a particular photo of my granddad slinging a ball drew Unc's eye:
Dad's face is out of focus for one of 2 reasons . The photog got nervous standing in front of him when he threw the ball. lol. Or because Dad threw his head back as he gave it that last ooomph as he released the ball. He would have really enjoyed seeing "Red" bowling and enjoying it. Just a piece of advice from my ole man: Don't work too hard on your delivery trying to go by the book just practice consistency in what you do naturally." luv, Unc
A few things jump out in that comment:
Unc's sense of humor grabs you and lets you know he loved the walk down memory lane the photo brought.
His ability to grab me with a story quickly and memorably strikes me. He draws me a picture of the granddad I lost much too early in a way that grabs my heart & elicits a smile. In fact, as soon as I heard my uncle had passed away, I turned to the blog to find this comment.
Only he has ever gotten away with calling me "Red" and found me still smiling. I am not sure why, but so often in life, you hear people call you something and you know it's not a compliment or it's meant to separate you from the group or whatever. Or maybe it's from someone who wants to suggest they know you better than they do. With Unc, it was always a statement of factual endearment. I smiled right through it.
He gets me to feel better about myself. It is something he did effortlessly. I knew he was encouraging me to be myself…. He knew that was plenty good. Having lived his life by that principle, he had done incredibly well and he was sharing a bit of family wisdom.
Incredible Love of Family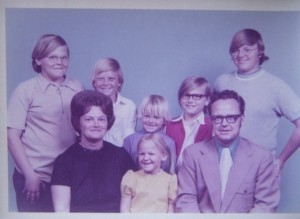 One of the things that has struck me so many times on the past couple of weeks is how much Unc loved his family. With six kids, all of whom were involved in several things as they grew up, he could have easily played the "there's not enough time" card. But I don't think he EVER played it! Seriously.
My cousin Libby said she can't figure out how her dad was at every baseball game she had when several of the kids were playing at the same time and he made every game each of them had.
And after road trips with several family members now and then, I am bewildered how he was able to, year-after-year, load six kids up in a van and drive from Abilene to Memphis for the holidays. But my family was MUCH RICHER for the experience.
For me as an individual, I recall those Christmases with unmatched enthusiastic memories. Those holidays are when a life-long love of movies got cultivated as Unc would load all of us up – yes, his six plus the Memphis crew and take us all to the movies. It's a family tradition all these years later and not til I was a grown up did I realize how effective that was in getting a dozen or so kids quiet during a hyperweek!
When Unc came to town, since he was mom's big brother, he was able to suspend the rules. We no longer had a bedtime. Not just that we didn't have a strict bedtime, but we had none! Maybe he gets credit for me being a night person too?
Rules like what movies we could see were not exactly in place either! I still remember thinking how none of us should ever mention to our mom that we had seen "The Rose" once we realized how the storyline was drug-oriented. Seeing an R rated movie as a young teen was unheard of back then.
But he also filled serious roles for us. As the oldest member of the family for the past several years, he was a great force for helping folks think about some things when they forgot themselves. One such occasion is crystal clear for me even though it happened more than 15 years ago….
Another adult in the family had said a few things that really showed his lack of compassion and tolerance. It was getting to several of us, but we "held our tongues" (those of you who know me probably are stunned to think I ever was able to do that) but we knew it wasn't our place to say anything.
Then one domino too many fell and the squirming went into overdrive. Unc knew as well as the rest of us it couldn't go on. He just asked simply whether there was anyone else the person would like to offend or whether he had completed his entire list. Unc flashed a big smile and a momentary silence fell over the room. The subject was changed and I am not sure it's ever been mentioned again. But I do know it's been in the back of my mind and likely others. It was a simple message to remind everyone we are all equal no matter if one of our grown ups had temporarily lost track of that fact.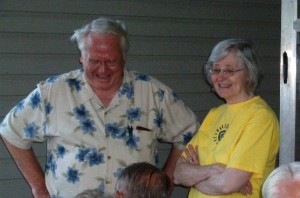 There were many visits in recent years where we may or may not know he was headed toward Memphis in advance. They all brought a rush of excitement to see him and hear all the latest as well as a few stories from back in the day.  I also had the chance to make the trip to Abilene to visit Unc & the family several times… visits that came back much stronger as I drove past mesquite trees this weekend.
A Rich Community Spirit
I have been impressed by Unc's sense of community involvement for years. He was active in so many groups in the Abilene area that it is awe-inspiring. One I was lucky enough to connect to was Big Country AIDS Resources as he put out a heart-felt personal plea one year as the recession hit charities hard. I was glad to contribute then and it seems like a great way to honor his passing now.
He was a force in the Highland Church of Christ for years too, serving role after role including minister of education. He drove a special needs bus. He was involved in Kiwanis. Having kids who played ball meant years of volunteering with the local little league. And as a well-established realtor, he helped the community of others.
Someone speaking at the service said that like Libby, the people affiliated with all of those groups would also say when anyone turned looking for a hand or heart, they would find my uncle.
But something that strikes me as illustrative of his reach in community was truly unexpected. Last week, on Facebook I mentioned that I had booked tickets for a trip to gather with family in Abilene to celebrate my Unc's life and mourn our loss.
The outpouring of support from friends flowed in but one caught me off guard. My college friend Joy from Oklahoma City messages asking my uncle's name. She said she had another friend who was also mourning a great loss in the Abilene community. She wondered if it could be…. Of course it was his Larry Holmes is my Unc. The friend lived in Oklahoma as well and soon got I touch with me directly about what a loss it was.
What a loss!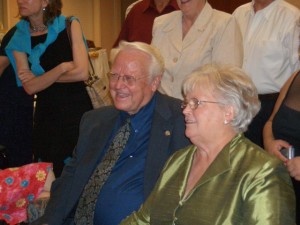 He is right. As were the people who gathered in Abilene. My Unc's loss is going to be felt in lots of places.
I know the loss in the community will be felt. I hope that lots of folks who knew my uncle are inspired to help a bit more to fill the gap and add some more too! It's hard to think about the challenge our family faces. We will carry on with family gatherings and telling tales. We will make each other laugh til it hurts. And it will be acknowledged our hearts hurt for missing him and his stories….. But we will also celebrate how lucky we were to have him in our midst. To have him just a phone call, email or Facebook message away. And we will be reminding ourselves of those stories we need to remember so we can pay it forward.
Make sure you hug some of your relatives a bit extra this Christmas….. Especially your parents, that favorite Uncle or Aunt who helped remind you that doing what comes naturally will be good enough. And say thank you for all the great things they have brought your way. Don't worry if you think you can't get the wording just right. As Unc said:
Don't work too hard on your delivery trying to go by the book just practice consistency in what you do naturally.
Related articles