This week shows a wild shift from last weekends weather where I drove around St. Louis in awe of record-setting 67 degree weather, to having ice on the windows and record cold temperatures. It was a week where I stayed in the general area too, taking a short trip to Columbia to visit dear friends I hadn't seen in far too long. The rest of the time I was here in St. Louis, which is a first for my 365 project!
With the time at home, I tried to think about thinks that would make interesting photos and in some cases, they were things I sought out while others the image presented itself to me in the midst of my going about my routine. Yep, it seems like I'm getting used to this and thinking more visually. I really am liking the direction this is headed!
I also have to say that this week also brought me something else… an incredible show of community!  I have been looking for some way to pull my latest photos into my blog daily. There was a way to do it with the descriptions showing up, but I couldn't find a way to automatically pull in the photos. That's where the awesome community comes into play!
Kim Parsell is a WP developer I've gotten to know over the past few years. When I tweeted the #BlogChat community (and all its awesomeness thanks to founder Mack Collier) about whether anyone knew of a way to get it done, she replied. She had a possibility but it too didn't bring in the photos so she put out a plea for developers to help. Within a few hours, Kailey Lampert wrote the plugin! And she put it into a widget so anyone on the 365project.org site can use it as well! So now, in the right hand column, you see the last few photos!
And without anymore delay, here's the last week's worth of photos from my daily photo effort!
January 18 — Lots of Lines & Colors of Light 18 / 365

This building intrigues me and tonight as dusk was on us, the many different colors of light especially grabbed me, particularly with the lines and angles which abound. Although I took a lot of photos that included the sky, focused on the office building and/or the connecting hall, I decided to go with this one that includes the brick & mortar foundation since it brought additional lighting drama and textures to the picture.
January 19 — 67 degrees in January! 19 / 365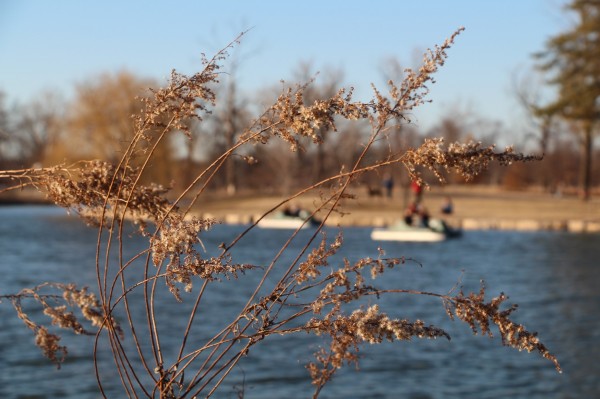 Today was so beautiful that everyone in St. Louis seemed to hit the streets and parks! I wandered around The Loop before going to Forrest Park and the Boathouse and lake were packed…. With all the people, it was easy to catch candid's of folks but I decided instead to focus on something that showed the contrast to everyone's spring fever…. the brownness of all the plants set against the lake reflecting a perfect blue sky.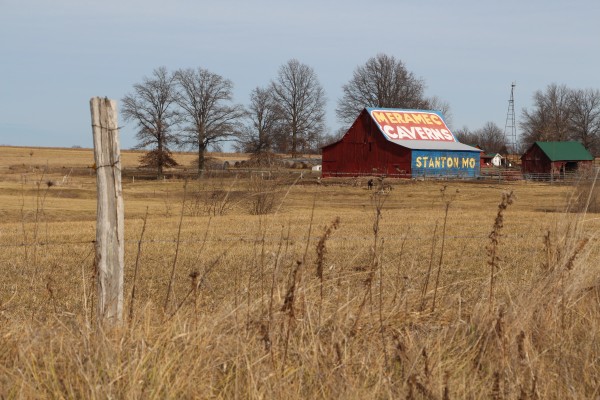 Yesterday I drove a couple of hours to go visit friends…. Driving 75 mph on the interstate I saw this barn on the side of the road and took the next exit and doubled back several miles to take photos. It captures a time and place that seems so far away, when companies would pay farmers to let them paint the barn with an advertisement. You can see the bright red bars most anytime of year as well as the words adorning the roof. There are still quite a few of these scattered around Missouri just like the Rock City ones in Tennessee, Georgia & Alabama.
January 21 — I want mom's camera! 21 / 365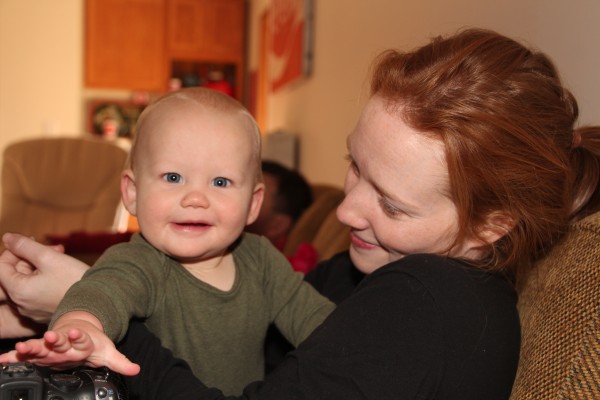 My friends Jamie & Seth have a 9 month old mischief maker! That's Nicholas…. Seeing me take a few photos he decided to dive for Jamie's camera and somehow I caught him while he thought he'd get it. Jamie of course was smiling & playing with him, but pulled him back with a big hug just before he snagged the camera. Love that his big baby blues were receptive to the red-eye and bounce so I didn't need to edit!
January 22 — An ice roof? 22 / 365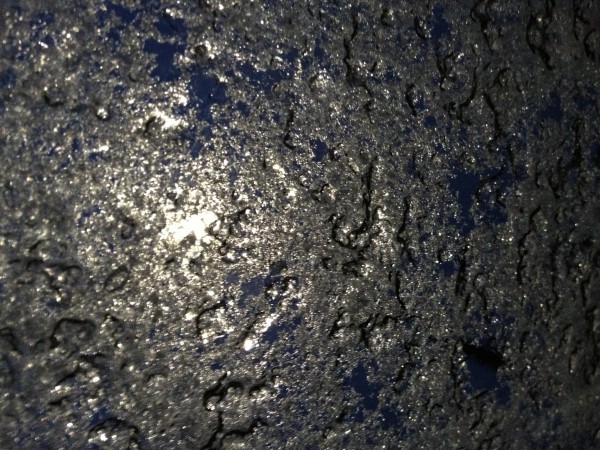 Today's weather was really different than this weekends! Temps have dropped at least 20 degrees a day the past couple of days and we had some snow. Was really drawn to the look of my moon roof as I got in the car so I grabbed a couple of quick pictures.
January 23 — Cotton reflections 23 / 365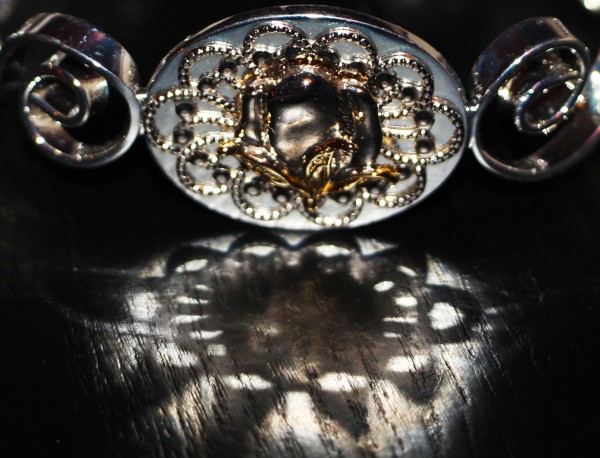 Bought this bracelet a couple of weeks ago and have gotten several comments when I wear it because of the way it bounces light. Decided to make that the focal point of today's shoot. Really like the way the flash bounced into a geometric design. Pushed it a little with photoshop to pull the gold back up in it. (If you are interested, I got this and other cotton jewelry from Rosalyn Smith at Cotton Specialties.)
January 24 — Renting Shoes at the Pin-Up Bowl 24 / 365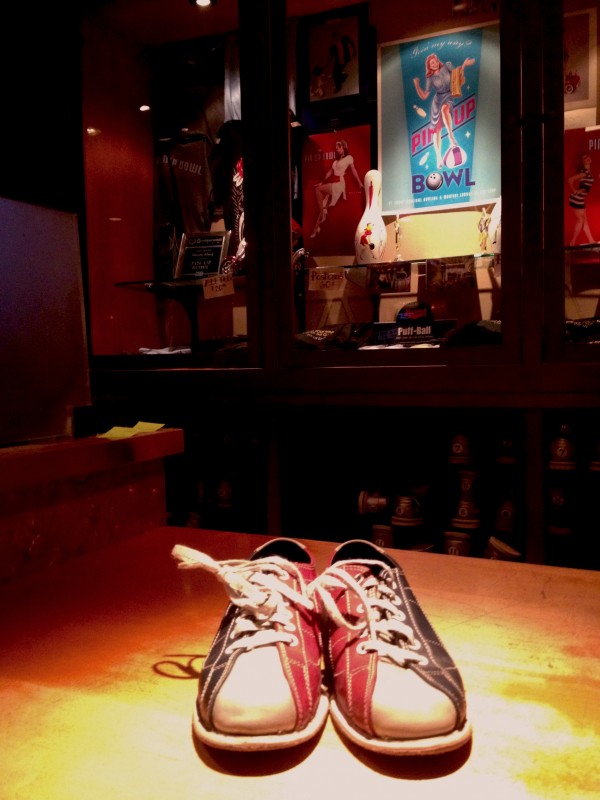 This afternoon I got to leave work a little early to go do some "team building" with coworkers. I forgot to snag my camera but when I saw these shoes up on the counter, I knew I had my shot so my iPhone would have to do. And it did nicely! Loved the spot light on the shoes as well as the poster in the trophy case. Seems to focus your eyes on shoe rental at the Pin-Up Bowl!
Related articles