My 365 project is beginning to take shape! I have gotten photos taken everyday and posted photos from the day each time, but have to admit there have been a few things that have posed challenges:
Sometimes its clear what I should photograph but other times I seem to search for something that will work.
There are two very different tracks I'm on — 1) casual candid photos of great folks I get to see as I move around (may be taken on my iPhone or whatever I have in hand) and 2) trying to find things to present in a unique way (most likely shot with one of my Canon DSLRs). You can see the difference in looking at the album on Google + since you can see all 17 days at once.
Finding time to post the photos on the day taken isn't that easy when I'm traveling on something that really keeps me busy. I'm just happy I've only gotten a day or two behind!
Photo editing may become a part of things….. I'm seeing some really uniquely edited shots from others in the 365project.org and from the Google + communities I am in. I'm thinking playing around with it may be fun and may extend things.
The variety of photos is pretty good in this week's worth of posts and I find myself interested in diversifying even more while still showing my personal view of things!
January 11 — Reflecting Branches 11/365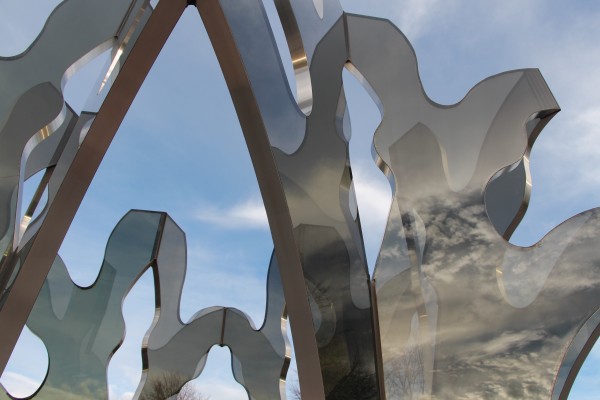 With a bright blue sky and sun most of the day, I decided that somehow I would get out of the office early enough to shoot a few photos. I ended up taking a short walk around our campus and took several photos of a sculpture. Chose this one because I really enjoyed how the sky reflects off the sculpture on the right and the many different colors it appears due to the bouncing reflections.
January 12 —  A Friendly Cattleman 12 / 365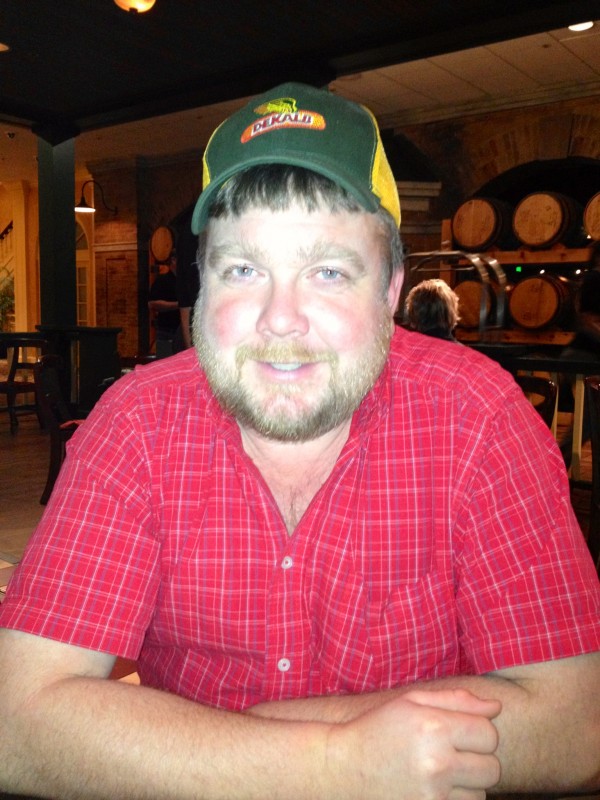 This weekend I'm attending the American Farm Bureau Federation meeting and am surrounded by thousands of farmers and ranchers. This one is a friend who's family I visited over Labor Day weekend. I got him that hat so I had to smile that he was thoughtful enough to wear it knowing I'd be here. Oh, I should tell you, hanging out with him gave me my first chance to "work cows." We spent a morning giving calves their shots. With that, I earned myself a pair of cowboy boots. Sure I had to buy them but…. I still felt I earned them.
January 13 — Listening to Farmers 13/365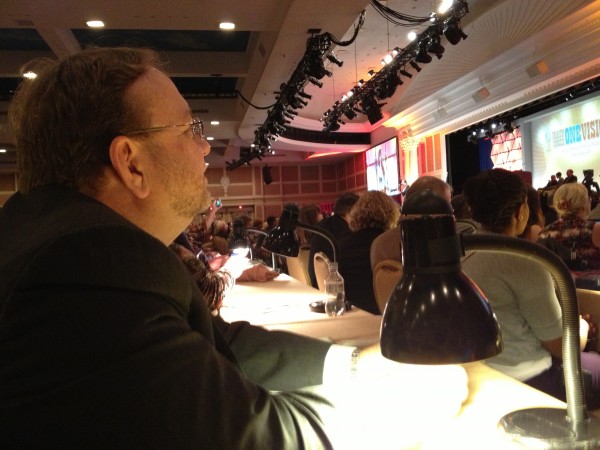 I'm attending the American Farm Bureau's annual meeting and haven't had much time to delve into photography but have captured moments that I'll enjoy remembering. This is a dear friend I was sitting with and I noticed how focused he was on the words a farmer spoke. Reminds me how lucky I am to have that connection.
January 14 — The Gaylord Opryland 14/365
Just found myself drawn to these poinsettias and then as I looked, I realized the spotting pattern on them seemed to be accentuated by the lights in the background. Set it to make the depth of field simplify the background.
January 15 — At the airport with Jungle Jack Hanna 15 / 365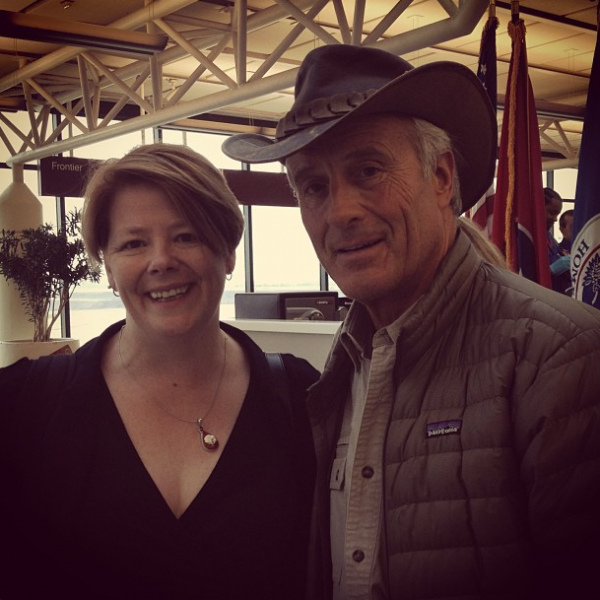 Very cool to meet someone you've seen on TV for decades and find out he's a great man. That's my thoughts having met zoologist Jack Hanna. So much so I wrote a blog post about the Top 10 things about him. 🙂
January 16 — The Irony of Time 16 / 365

This is a collection that may have found a life of its own years ago! I began with a watch or two and then came a few more. Before long, I had a collection which required great time and effort to keep batteries in them! I haven't had much time to take photos this week so I thought it would be ironic to photograph the watch collection, especially since time has stopped for most! (I pull the stem out so the ticking doesn't keep me awake!)
January 17 — Drawn like a Moth to a Flame 17 / 365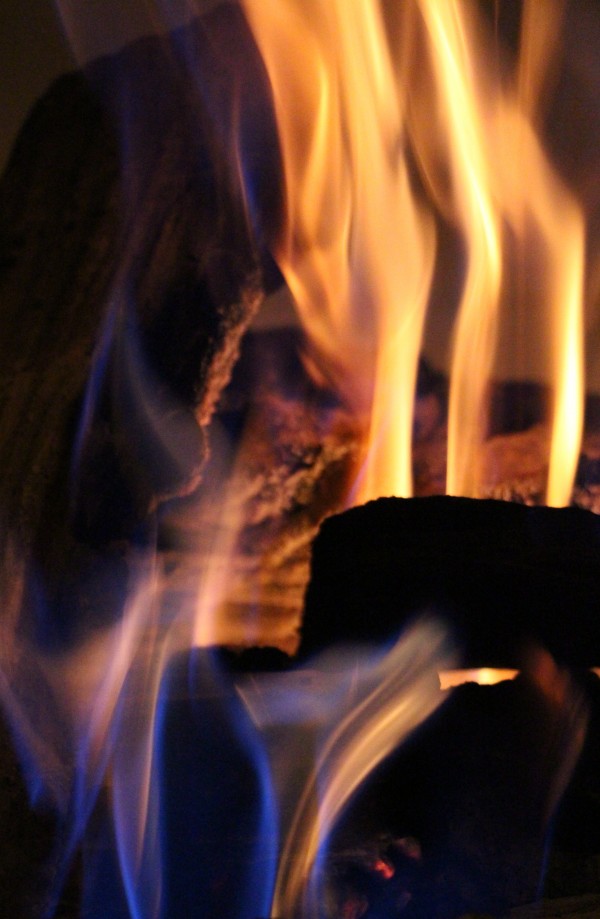 Another crazy day so I decided to relax with a fire for a bit and found myself drawn to it with my camera. Played around with a variety of shots but once I captured this one I just stopped shooting. Love the way the flames dance in the frame, moving up tall and strong.
Related articles