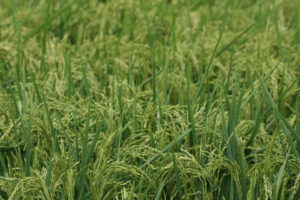 I've been running a bit too hard this week and missed one of the latest attempts to make people afraid to eat. This was on a crop that is close to home too. When I say close to home, I want you to understand what I mean.
I mean REALLY CLOSE TO HOME. I called the Mississippi Delta home for more than a decade. In that time I lived in two places. One was a second floor apartment that from my front door I saw rice and/or soybeans depending on the farmers' crop rotation that year. The other time was spent in a home that I could get to one of four ways — they all involved driving past rice fields.
For generations, people in the Delta have grown rice. It's the starch that we enjoy with all those great southern dishes like gumbo and etouffee. But it is also what we eat with steaks or chicken. We love it.
Add to that I have family from Japan and you'll find my family enjoying sushi on a regular basis, we eat rice noodles in sukiyaki and more. And who could forget the day when friends in the Philippines forgot to fix rice and a six year old couldn't imagine eating dinner without it.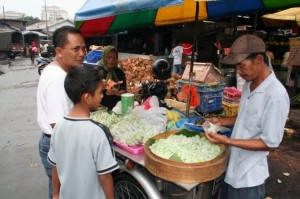 My family counts on the families of friends and others who grow our rice. Knowing several of these folks well, I asked them what was going on with the news when I had a couple of people ask me about arsenic in rice. They told me quickly that this is something they have known a long time. Arsenic is in the air & soils naturally and it becomes part of the plants that grow there. And they told me I could learn more on the Arsenic Facts website. They also pointed out this article in which it explains what the controversy over arsenic in rice is and where rice fits in a safe, nutritious diet.
Tonight as I was putting together some of my thoughts, my friend Katie Pinke over at The Pinke Post published her thoughts on the safety of eating  rice. You really should read the entire post, but here's an excerpt:
Rice is a grain that connects people.

And yesterday as I was driving down a South Dakota highway, far from where rice is grown, listening to news headlines about arsenic levels in rice, following a Consumer Reports article discussing "worrisome" arsenic levels in rice, I reached out to my friends who grow rice, promote rice and know rice. In a crisis, I have learned to listen first before responding.

Because I know rice farmers  and all I could think was:

Who would suffer the most if rice was not safe to eat?

It would not be you or me. It would be people far from us, people far from grocery stores and endless food choices.

What most affluent, well fed Americans don't think about…and research has shown people don't care about…is our food being safe impacts a global, hungry population. I want rice to be safe to eat for half the global population that survives day to day and sustains life in themselves and their children because of rice. And if rice is ever not safe, can you imagine how many other foods won't be also? And who will suffer the most? Not you or I blogging, tweeting or reading from a computer in the comforts of our secure homes in America.

But before the alarmists create another attention grabbing food scare headline, we all should know:

Arsenic is found everywhere. It is naturally occurring. Arsenic is found in the air, water, soil and rocks. That is why arsenic gets into rice, or any other food grown in the ground. It doesn't matter if it is conventionally raised or organically raised. No arsenic based pesticides are used to grow rice.

Rice is safe to eat. I'm going to trust the scientists on this one and reflect back to the rice farmers I know and the positives I have seen from the rice industry.
It is getting a bit cooler here and earlier I noticed some sausage in the freezer…. maybe this weekend is a red beans and rice weekend (enjoy my friend's recipe)! Sounds like a great way to show my confidence in the safety of our food and a great way to head into fall!
For more information, see the FDA's materials:
Previous Posts on Rice
Updated 9 am Friday 9/21 to include the link to the Farm Press article on arsenic in rice.