This week's photos are a strange combination of things. Some were photos taken in the wink of an eye and others involved my taking a much more thorough planning process or multiple shutter snaps before I got exactly what I wanted or involved more processing. In an odd way, they show the diversity of my week. I hope you are enjoying some of the 365 photo challenge…. I sure am! You can see the other 365 project posts here on the blog or you can connect through my account at 365project.org/JPlovesCOTTON or in this album on Google +.
Focus on J — 46 / 365
Today's photo that I had thought I'd take, didn't come out like I wanted so I started playing…. next thing I new I was doing some pretty serious photo editing on a shot of my keyboard I took on a whim.I made the title "Focus on J" because that's what I plan to do this weekend! After all the traveling and rushing about the last few weeks, I am looking forward to taking time for myself this weekend!
A Full Day of Movies — 47 / 365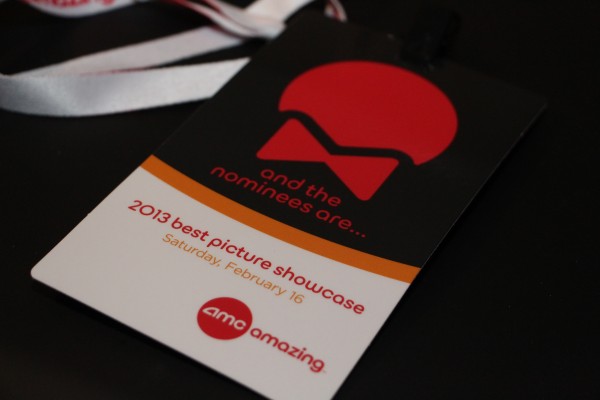 This is less about photography and more about remembering an experience. I spent virtually the entire day watching movies at a movie theater! I have to say that despite loving movies, I had never even considered doing something like this and wasn't sure how it would go. But I lucked into watching some good movies with some good friends. Great day!Caught four of the Oscar nominees for best picture — Amour (a French film that the acting was SUPERB), Les Miserables (which I can't believe I had missed as I love the music & can sing along with most of it, it was well-done), Argo (made me think about what I do and don't remember from that time…. I don't remember nearly enough and need to study up) and Django Unchained (I do enjoy Tarantino films even if they are gorey).
Next weekend I hope to catch the rest of the nominees!
Rocky lighting — 48 / 365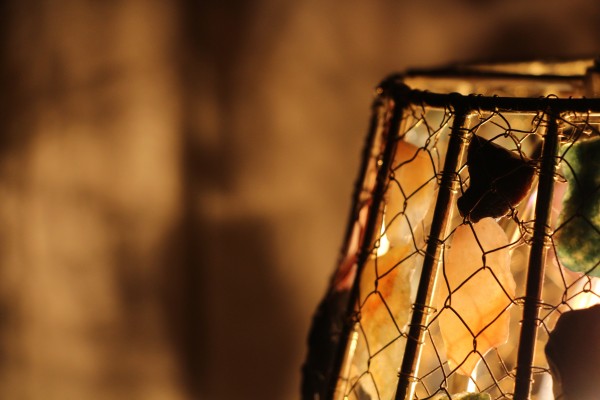 Love this lamp and it's odd ball lampshade that is made of a combination of chicken-type wire and small flat minerals. The patterns thrown from the lamp make it less than perfect as a reading light, but it is a great add to the living room.This is another straight from the camera. Played with the DOF some to get the look I wanted with the shadows cast on the wall fuzzy but some of the rocks sharp & seeming to glow.
A healthier fruit delivery — 49 / 365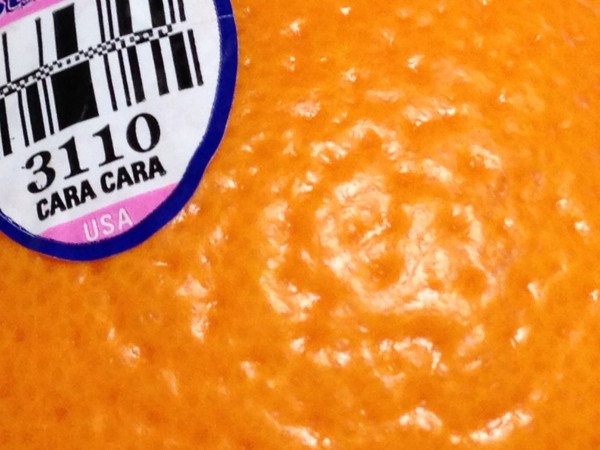 Last week I ordered in chocolate covered strawberries. This week I am back on my plan, seeking to lose weight eating healthier & exercising more. Was glad to see my fruit cube included several oranges and clementines cause I am going to need the vitamin C with the less that great weather headed this way!
I need a pashmina! — 50 / 365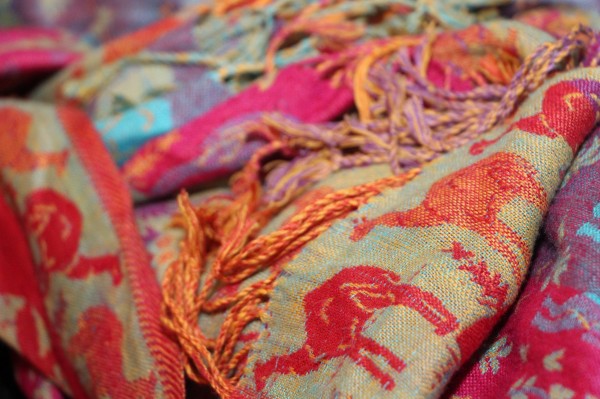 Temperatures are dropping like crazy so scarves are a definite need right now. This is a favorite cause it helps spark up a lot of fun! Bright colors and the incredible feel of pashmina warms you up immediately. Besides it reminds me of my trip to Pushkar, India, home of the the world famous camel festival! :-)Gotta admit I was snapping fast tonight so I didn't do much in terms of planning or playing. Guess that is bound to happen now and then.
Sushi creativity — 51 / 365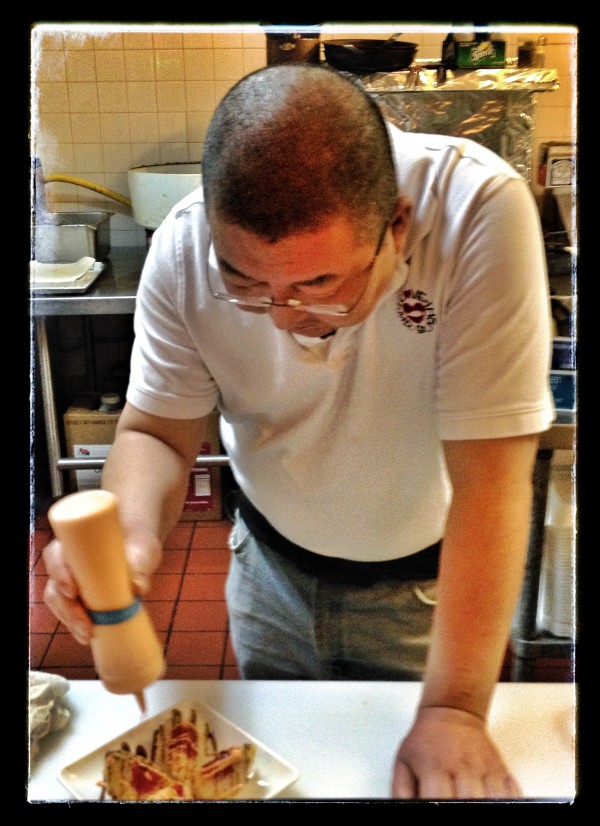 I thought I had a photo earlier in the day, but I stopped for sushi on the way home and the head chef was trying new recipes…. seeing his focus made me snap a couple of quick photos.The result was a beautiful piece on the plate…. here he puts the last touches on it with the spicy sauce I love so much. Next thing I knew, he was offering me one of the pieces! It was YUMMY! May have to place a special order next time I'm there!
Digging for Treasure — 52 / 365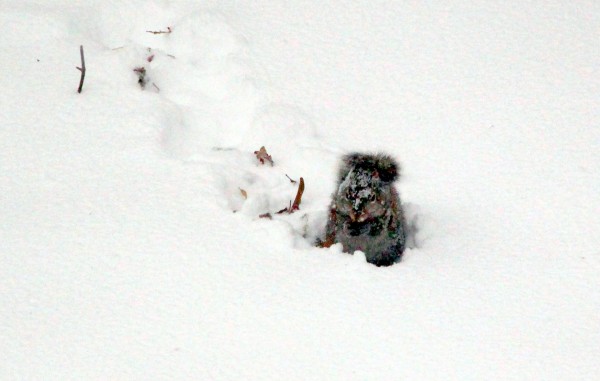 We got a snow day today so I knew snow would be the subject of my photo. It is too easy to get a shot of the ruler in the snow showing depth and having seen other folks do awesome shots of flakes or frozen patterns on glass, I wasn't sure that was the way to go, when I spotted this guy.I caught this squirrel running around the yard, digging up things to get a snack several times. I knew one of them would be the shot to share.Taking the photo…. I was challenged by taking the photo from the upstairs so several shots didn't get the face well enough but I worried if I went down to the deck level my movement would scare him. So I shot A LOT of shots to find him move as the shutter hit.I was glad I had a high quality camera because I didn't worry too much about the length lens I had knowing I could crop later. White balance was a bit out of whack so corrected for that and used a bit of fill light to bring a little more definition to his face.
Love that when you look at it large you can see his little toes!
What have you been seeing this week?
Related articles